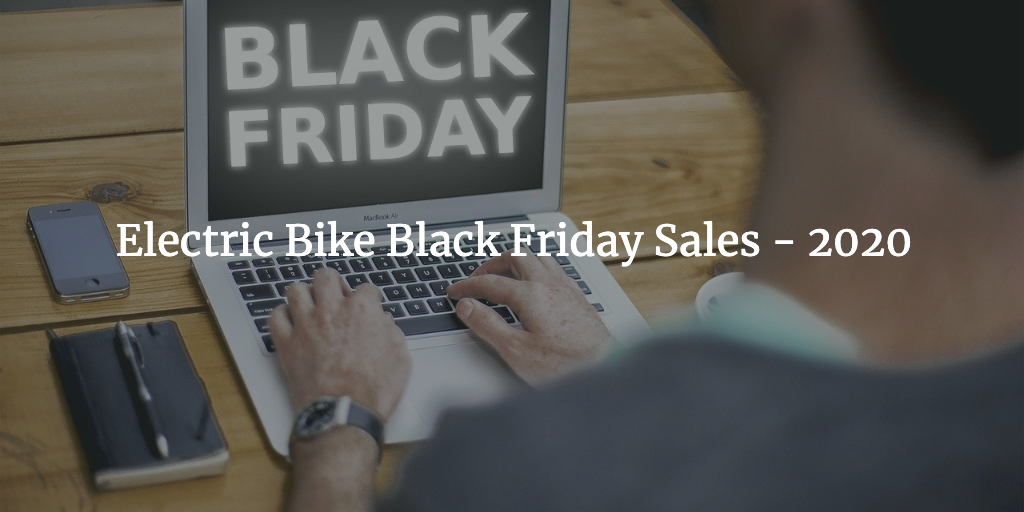 Electric bike Black Friday and holiday sales are starting early this year! Check back for updates or join my newsletter list to be the first notified once sales go live.
Rad Power Bikes Black Friday 2020
In 2019 Rad Power Bikes offered $200 off all of their models for their Black Friday Sale. They also offered 25% off all accessories. For 2020, Rad is offering between $200 and $250 off select models when you purchase an accessory package. You can check out all of their deals here. Included in the 2020 Rad Power Bikes Black Friday sale is the RadRunner, the RadMission, and the RadRover Step-Thru.
You can also purchase the accessory bundles separate from the bike itself. Prices are $364.50, $274.50 and $285.75 respectively from above. All products are available to ship within 5 business days. I was surprised to see any significant sale on Rad Power Bikes due to the current demand in ebikes. Their electric bikes only recently began to be in stock.
While it is unfortunate that not every model was included, these are deals nonetheless. If you were planning to purchase the accessories anyway, this sale might make sense to jump on. If not you may want to consider holding out as 2021 models are likely to be announced early next year. This sale ends November 30 at 11:59 p.m. PST.
Juiced Bikes Black Friday 2020
Juiced Bikes has announced their holiday or Black Friday sale starts November 11th. Below are the details of the Juiced Bikes Black Friday Sale. The biggest savings are on the Scorpion ($300), CrossCurrent X ($400) and the HyperScorpion ($800).
Ride1Up Black Friday/Holiday Sale
The Black Friday discounts on Ride1Up vary from $50 to $150 depending on model and colorway. Ride1Up offers some of the best value-priced ebikes and doesn't offer any other sales throughout the year. So if you've had your eye on a Ride1Up electric bike this is a good time to buy.
The Core-5 step-through in gray is $100 off. Several 500 Series are also $100 off and step through 500 Series ebikes are offered at $150 off. Both the LMT'D XR in sand and the 700 Series XR in blue are $150 off.
The sale starts on November 24th and runs through Cyber Monday. Prices are subject to change based on inventory and I imagine they will run out of stock on some models. Check out the full list of Black Friday deals on Ride1Up's website.
Espin Black Friday Sale
While I don't have any personal experience with Espin they are another affordable ebike brand. Their electric bikes are now priced from $1,049 to $1,269 for Black Friday. In addition, you can use code 'JUSTFORYOU' and get an additional $50 off.
Pedego Black Friday Sale
Pedego's Black Friday sale includes a free battery upgrade on in-stock Interceptor and City Commuter models purchased during November 2020. The battery upgrade from 10Ah to the 15Ah battery is usually $300. Both models will still set you back $3,000 but you do have the benefit of Pedego dealers around the US. Unfortunately, the recently released Pedego Element is not on sale, but is still offered at its introductory price of $1,495.
Biktrix Black Friday Sale
While I have no personal experience with Biktrix I do like many of their offerings. For Black Friday Biktrix is offering a generous $175 off their ebikes (no discount code needed).
Electric Bike Company Black Friday Sale
While you won't be able to save on any EBC ebikes, Electric Bike Company is offering a free anti-theft alarm system if you use the code 'ALARM' at checkout. The anti-theft alarm system which includes a remote typically costs $129.
Lectric Electric Bikes Black Friday Sale
Lectric is known for their incredibly affordable ebikes priced at just $899. For Black Friday the bikes include an accessory package which includes a giant seat, suspension seatpost, and a pannier bag. Given Lectric prices their ebikes to sell it's great to get a few extras for $899.