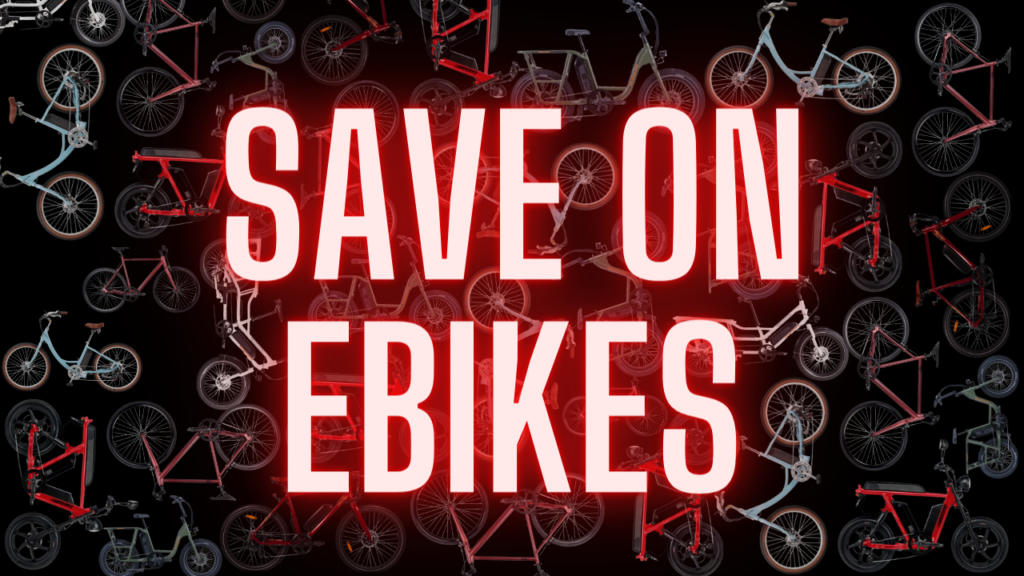 The ebike industry is extremely competitive, just look at my list of all of the electric bike brands. In many cases, the price you see online is just the list price and there are often discount and promo codes to save more. This is why I wanted to create a page dedicated to ebike discount codes.
Discount codes below will continue to be updated so you can save more on your electric bike. Scroll down to view ebike discount codes from Juiced, Rad Power Bikes, Ariel Rider, Aventon and Super73.
Clicking the links below and making a purchase helps support Ebike Escape. Also check out our top ebike brands list. Thanks for your support!
Juiced Bikes Discount Codes
If you sign up for their email list you can receive a code for $50 off your first electric bike or scooter purchase.
Rad Power Bikes Discount Codes
Rad Power Bikes offers a variety of discounts when you purchase an ebike. Sometimes these promotions are temporary such as offering a free or half off an accessory with ebike purchase. If you sign up for their email list you will be sent the most recent offers. They also have their $50 Amazon gift card referral program as well as other offers to save on your ebike purchase. All promotions and discounts are listed below.
Ariel Rider Discount Codes
Lectric Ebikes Discount Codes
Aventon Discount Codes
Himiway Discount Codes
Magicycle Discount Codes
Super73 Discount Codes
Get $100 off a Super73 by using my Super73 referral code.
Eunorau Discount Codes
Use promo code "EBIKEESCAPE" for 5% off your purchase of a Eunorau electric bike.
Blix Bike Discount Codes
$50 off your Blix electric bike using my referral code.
Life EV Discount Codes
$100 off your purchase of a Life EV electric bike using discount code 'EBIKEESCAPE100'.
KBO Ebike Discount Codes
Get $55 off your KBO electric bike purchase using our discount code. Clicking this link before purchasing also supports Ebike Escape.
Charge Bikes Discount Codes
Receive $100 off your Charge electric bike by using my referral link.