We started as a family of two, looking to ditch the second car, as we entered the world of ebikes. A few years later, now a family of four, we have quite a few trusty ebikes and still only a single car. Through our extensive time riding, my wife and I have our favorites when it comes to ebike brands. Each of our top ebike brands offers a quality ebike, good customer service, and a variety of models to select from to suit your needs. Browse our favorite brands below. This page will continue to be updated as we experience more brands of electric bikes.
Jump to a specific brand:
Rad Power Bikes
Rad Power Bikes is the largest ebike brand in North America. Based out of Seattle, Washington, this company is growing extremely quickly and announced in February 2021 that they had raised a $150 million minority of investment to further its brand. If you want to learn more about the origins of Rad Power Bikes, I recommend NPR's How I Built This podcast with Mike Radenbaugh, the company's founder.
The upside and downside to this brand are that it is a direct consumer company. This means they cut out the middleman by selling directly to consumers instead of through bike dealers. However, if you are looking for that bike dealer experience, Rad has begun to open its own "Rad owned" stores in order to be able to provide service and test riding to its customers.
The RadWagon was my family's first ebike. It is still our most consistently used ebike. Before our child, my wife and I rode on it together. We also use it for hauling groceries, rummage sale finds, and now a child. Since that first Rad ebike we have had the opportunity to try out their entire line-up of bikes. So if there is a model you are interested in, we have a review for it. We talk about this brand so often that we made the most frequently asked questions post for Rad Power Bikes. We also have created a Rad Owners Forum so we can hear from other Rad lovers.
Rad Power Bikes will forever be our first (ebike) love.
For related Rad Power Bikes articles, see:
For related Rad Power Bikes ebike model reviews, see:
Buying a Rad Power Bike? Using our affiliate link makes content like this possible.
Lectric eBikes

Lectric ebikes makes just one electric bike model offered in both high step and step-thru variations. The Lectric XP 3.0 comes in at just $999, offers a large-enough-for-most 10.4 Ah battery with a 1,000-watt peak motor. We like that the frame design makes this ebike accessible to a variety of riders regardless of height or biking ability. New for 2023 is the inclusion of hydraulic disc brakes on the flagship 3.0 which is a rarity at this price point. Did we mention it folds? Suffice to say we believe the Lectric XP 3.0 packs a lot of value at $999 and is perfect for those who just want to cruise around without breaking the bank.
For related Lectric ebike model reviews, see:
Buy a Lectric electric bike? Using our affiliate link makes content like this possible.
Aventon

Aventon solidly fits in the value-priced ebike space. Their prices go head to head with some of the biggest names in electric bikes. On top of their great prices, there are Aventon dealers across the United States which means you can test a bike out for yourself before purchasing. Plus many of their models come in various frame sizes meaning you don't have to compromise on the one-size-fits-all approach that many ebikebrands take.
Prices range from $1,199 to $1,899. Our favorite models from Aventon are the foldable Aventon Sinch, the Aventon Level and new for 2021, the Aventon Aventure.
For Aventon electric bike coverage check out the following:
Buying an Aventon electric bike? Using our affiliate link makes content like this possible.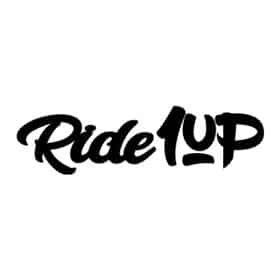 Ride1Up
If you are looking for a down-to-earth company with a heart for getting more people on bikes and less in cars, then look no further than Ride1Up. I was blown away by the generosity that the founder, Kevin Duggar showed by welcoming an interview with me (see it here). He spent a crazy amount of time talking with me about his ebikes even though I know he is an extremely busy brand owner. His passion for creating a quality and affordable ebike lineup was extremely evident during our conversation. This is a company whose leadership shines through in everything they make.
Ride1Up offers six models to choose from with a clear focus on commuter style electric bikes. You won't find any fat tire models on their website. One of their most unique models, the Roadster V2, doesn't even look like an ebike. With its slim, lightweight design and built in battery, this ebike masquerades as a low-tech commuter bike in disguise. Ride1Up is sending us this model to test ride. We will add the video review link once we have one.
I love this brand for its passion for not just selling a product, but getting people excited about moving more and driving less. This company is incredible to work with and I have loved every bike I have test-ridden and owned. Ride1Up is a quality, direct consumer company like Rad Power Bikes which means less cost to the consumer.
For related Ride1Up articles and resources, see:
For related Ride1Up ebike model reviews, see:
Buying a Ride1Up electric bike? Using our affiliate link makes content like this possible.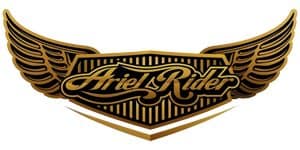 Ariel Rider
Founded by two brothers, Ariel Rider is a quiet achiever in electric bikes. Their sweet spot as of late has been moped style electric bikes which provide incredible performance for the price. If you're in the market for a moped-style electric bike you'll be able to find something that suits your specific needs. Here is the current lineup:
Rideal: More traditional frame design at an incredible price ($999)
C-Class: Fully-outfitted mid-drive ebike for the daily commute ($1,799)
M-Class: Urban electric bike with a mid-drive motor ($1,649)
X-Class: Moped-style electric bike that packs a punch ($1,699) Also available in 52V variation ($2,099.00)
D-Class: Dual motor moped-style electric bike that packs a bigger punch ($2,399.00)
Grizzly: The ultimate moped-style electric bike: dual suspension, dual motor, dual battery ($2,999.00)
For related Ariel Rider articles, see:
D-Class Review | Coming Soon!
Buying an Ariel Rider Electric Bike? Using our affiliate link makes content like this possible.
Juiced Bikes
Juiced Bikes biggest differentiator is their batteries. It is rare to find a direct-to-consumer ebike company in 2022 offering 52-volt batteries. On top of the 52-volt batteries are the 19.2 Ah batteries offered as an option (or included) on some models. The nearly 1000 watt-hour capacity will surely cure your range anxiety.
As of late Juiced Bikes has been focusing on moped style electric bikes with the introduction of the Scorpion, HyperScorpion, and the new dual-battery HyperScrambler 2. They continue to offer a commuter model called the CrossCurrent and a fat tire electric bike called the RipCurrent.
For related Juiced Bikes articles, see:
Buying a Juiced Bikes electric bike? Using our affiliate link makes content like this possible.
Biktrix

Originally launched as a Kickstarter campaign, this Canadian company has expanded its direct-to-consumer ebike company into a wide range of ebike models that ships worldwide.
The ultimate selling point for Biktrix: you can CUSTOMIZE your heart out. Customizable options include color, frame size, battery, wheels, forks, brakes and more. You can truly purchase the ebike of your dreams.
Biktrix has many models to select from in four series/categories:
Buying a Biktrix electric bike? Using our affiliate link makes content like this possible.
Blix Bikes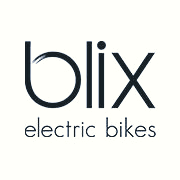 Blix Bikes was founded all the way back in 2014 in Santa Cruz California. That alone comes with some street cred, but the company backs that up with great ebikes. Previously Blix has offered city-oriented ebikes including folding and cargo ebike models. For 2022, they have expanded further into fat tire ebikes with the Ultra and a model designed for urban environments, the Dubbel.
We came away impressed with the quality during our Blix Packa Genie review and can't wait to get our hands on their other models as well. Not only do we feel like they offer a great value proposition but their customer support is US based making them an easy brand for us to recommend.
Buying a Blix electric bike? Using our affiliate link makes content like this possible.
Electric Bike Company

There aren't many ebike brands that can claim their ebikes are built in the United States. Electric Bike Company or EBC for short is one exception. Because of this, their ebikes have a certain quality about them, and it's something you can't fully appreciate until you see them in person.
Most of their models are cruisers or beach-style ebikes, meaning an upright riding position with swept-back handlebars. Paired with the seats, their ebikes are among the most comfortable to ride. Another unique thing, EBC ebikes are shipped via freight. While shipping isn't free, their ebikes arrive at your home more fully assembled than most brands, and best of all – they arrive in pristine condition!
For related EBC articles, see:
Buying an Electric Bike Company electric bike? Using our affiliate link makes content like this possible.
Super73
Super73 is a motorcycle-inspired ebike brand founded in 2016 in Southern California. They have a dedicated community, and they have carved out their niche in the moped-style electric bike space. They have, for the lack of a better comparison, evolved into the Apple of ebike brands. Part of this is their excellent marketing which has been buoyed by celebrity endorsements. I typically don't get excited about buying a product because it's "cool" but I have to give Super73 credit – their ebikes look incredible.
Planning to buy a Super73 electric bike? Using my link will get you $100 off your purchase.
For related articles, see:
Propella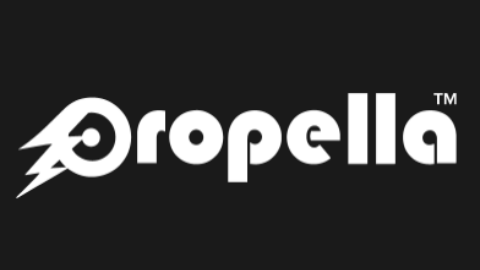 Propella Electric Bikes is one of the newer companies to pop-up onto Ebike Escape's radar. Established in 2015 and based in Redmond, Washington. Propella is a direct to consumer brand that focuses on simplicity and getting rid of anything that isn't deemed "essential." The simple styling and color choices are subtle, but help set your expectations for the rest of the ebike. Simple and straight to the point.

We recently reviewed the 7S and were hard pressed to find something we didn't like about it. While the small motor and battery (250w motor and 7ah battery)are not going to fit everyone's use case. The lightweight (37lbs total weight), and simple styling make this a great city or short distance commuter bike. Propella does offer the option to purchase a second battery, to help fight that range anxiety.
The upcoming 9S Pro is likely to fit the bill for more riders. The 9S pro comes equipped with a larger battery and a more powerful motor (350w motor and a 9.7ah battery). But sticks to the "elegant, lightweight and affordable" mission of Propella. (41lbs and $1699 MSRP) We are excited for the 9S Pro to release in August 2022. But cannot speak highly enough of the 7S and the other great offerings that Propella has. We cannot wait to see what this US based company has in store for the future.
Buying a Propella Electric bike? Using our affiliate link makes content like this possible.
Top Ebike Brands Wrap Up
If you are shopping for an electric bike you can't go wrong with any brands in our top ebike brands list. They all are reputable ebike brands with an established history in the electric bike space. It's going to be exciting to see the new models coming out of these brands.