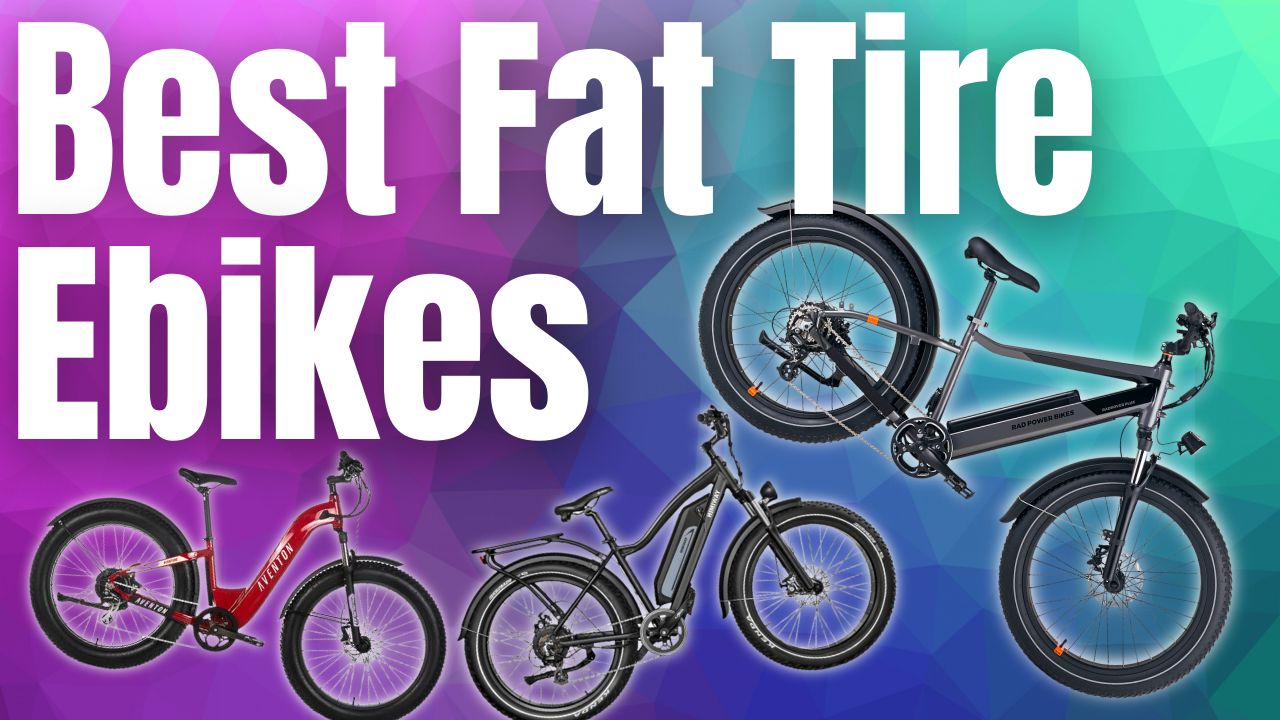 If someone was going to decide what the best fat tire ebike is for them, well, there would be plenty of options to choose from. And this is a good thing, so long as you can keep yourself from getting decision fatigue. Fat tire ebikes have become perhaps the most popular type of electric bike on the market today. For good reason too, they offer a more comfortable ride compared to their thin tired counterparts, and the fat tires make them more compatible. Plus they just look cool. But all that aside, ebikes are fun, and they're especially fun when they have fat tires. You can buy most of the bikes on the list for a reasonably low price too. So we put together this guide to help you find the best fat tire ebike for you.
The best fat tire ebike list
RadRover 6 Plus ($1,999):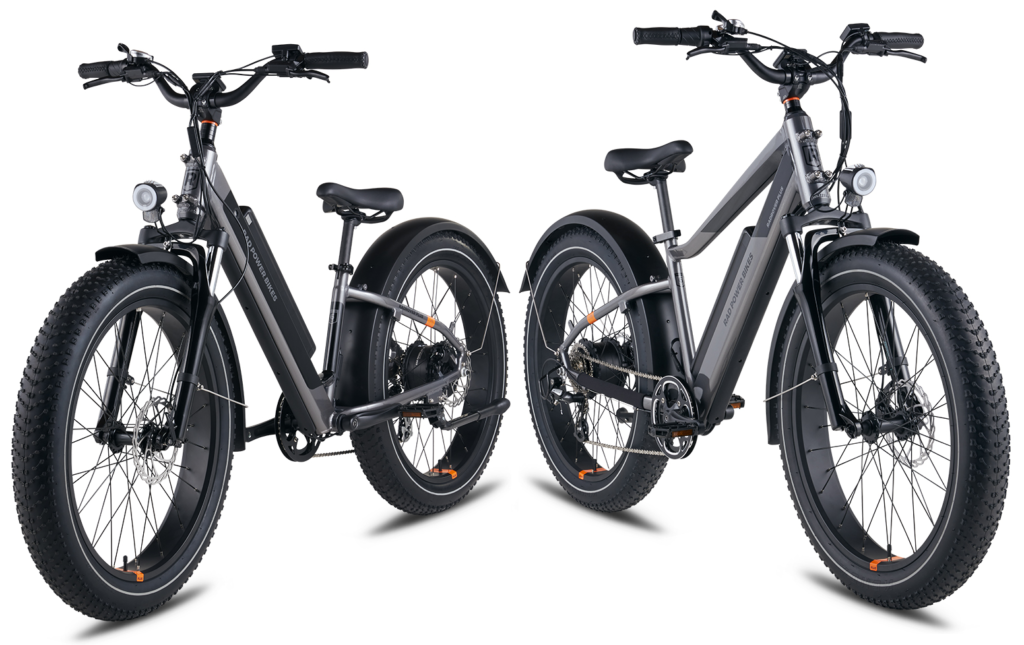 Ok, so technically this one isn't out yet, but you can pre-order it now (expected in September). The RadRover 6 Plus takes the RadRover 5's success and builds on it further, including improved design features such as a semi-integrated battery (it protrudes from the bottom tube a bit, making it both ergonomic and easily accessible). Not to mention the 750-watt geared hub motor has been re-engineered to deliver more power with more efficiency. Rad Power Bikes also rebuilt the suspension for a smoother ride and also included a brand new display. It comes in both high step and step-thru variations and is the first electric bike in the Rad lineup to include hydraulic disc brakes. Sure, it's more expensive than the RadRover 5 ($1,699), but the additional features are super compelling. Buy the RadRover6 now.
RadRover 5 ($1,699)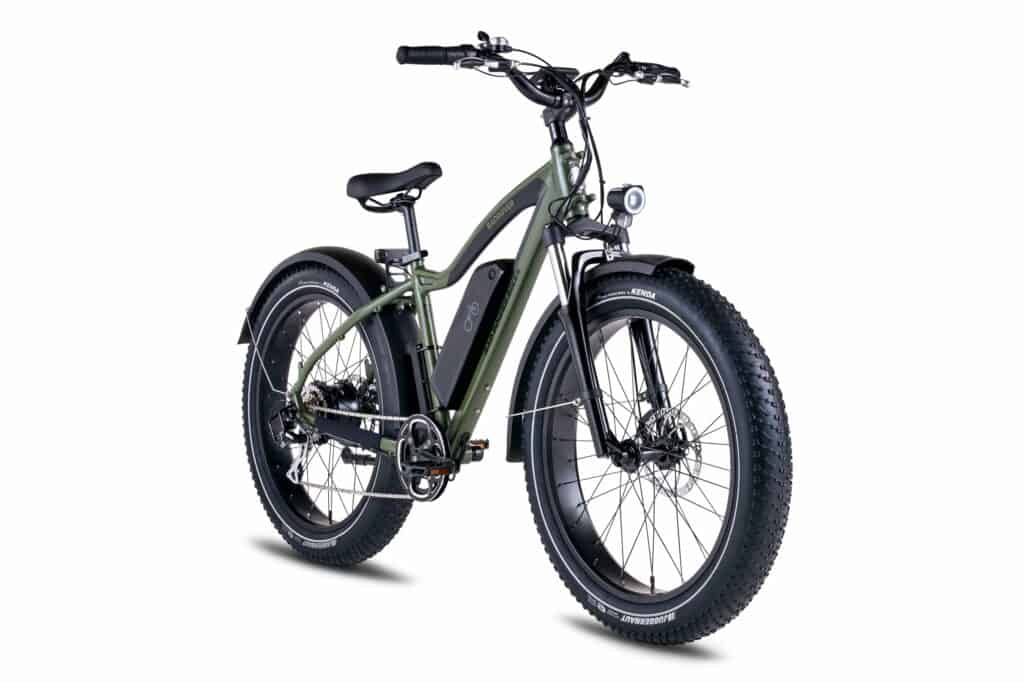 With the off-road capabilities of a 750-watt geared hub motor, 275 pounds of payload capacity, and a stated more than 45 miles per charge, the RadRover 5 is a great ebike for everything from getting to work to handling challenging off-road trails. Although the motor has been improved on the RadRover 6 Plus, this version still puts out an impressive 80nm of torque, enough to get you up that steep hill with ease. The 80 mm of travel in the fork should help make for a smooth ride too (the new version cut this to 60mm of travel). There is also comfort in knowing that you're buying from the largest seller of electric bikes in North America and that the RadRover has been through multiple iterations at this point. With a 4.8 out of 5 star average of thousands of reviews, the RadRover 5 is a great bet. Buy the RadRover now.
Aventon Aventure ($1,899)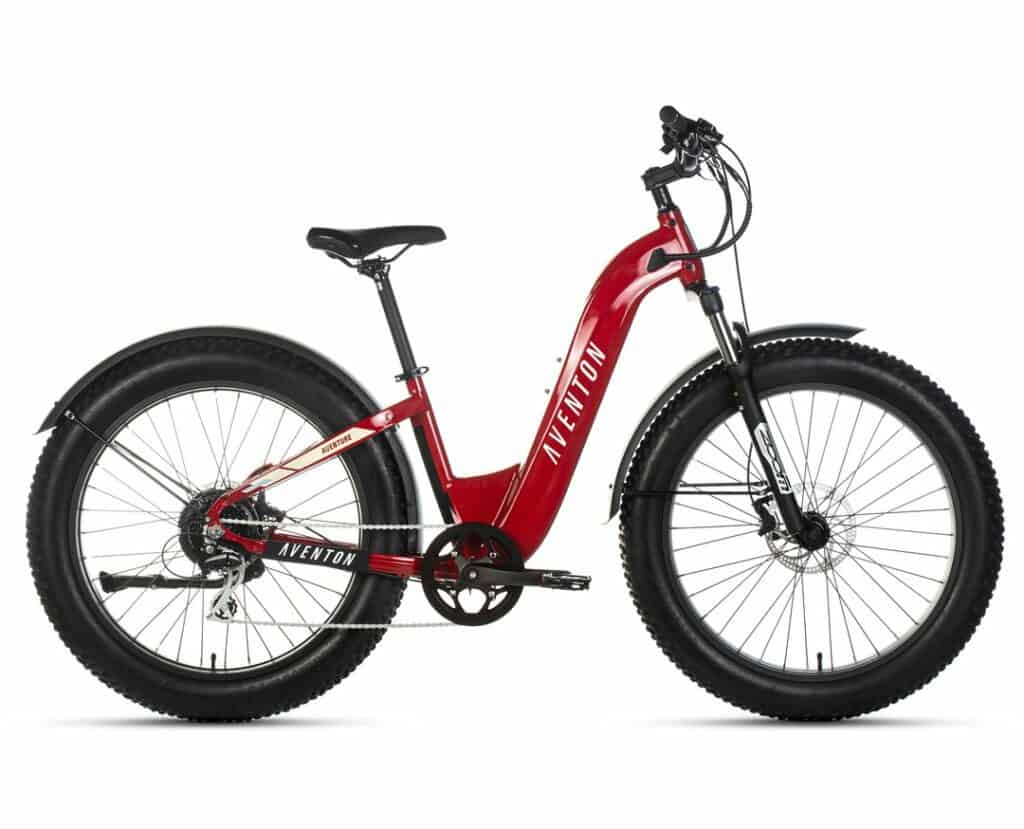 Positioned between the older and newer versions of the RadRover price wise, the Aventon Aventure is one of the most unique-looking fat tire ebikes available. Aventon manages to make a step-through design look really sleek and cool with its smooth welds and integrated battery. But it's also got it where it counts: powered by a brushless 750-watt rear hub Bafang motor, and a battery that promises up to 45 miles on a single charge, the Aventon makes a good argument for the best fat tire ebike. It is also on the shortlist of fat tire electric bikes that are Class III, or capable of reaching speeds up to 28 mph. The Aventure step through comes in two different sizes and the high step model comes in three different sizes which is not something you'll find with other ebike brands. If you want a fat tire ebike that could also keep up with traffic, this isn't a bad bet. Check out the Aventon Aventure now.
Himiway Cruiser ($1,599)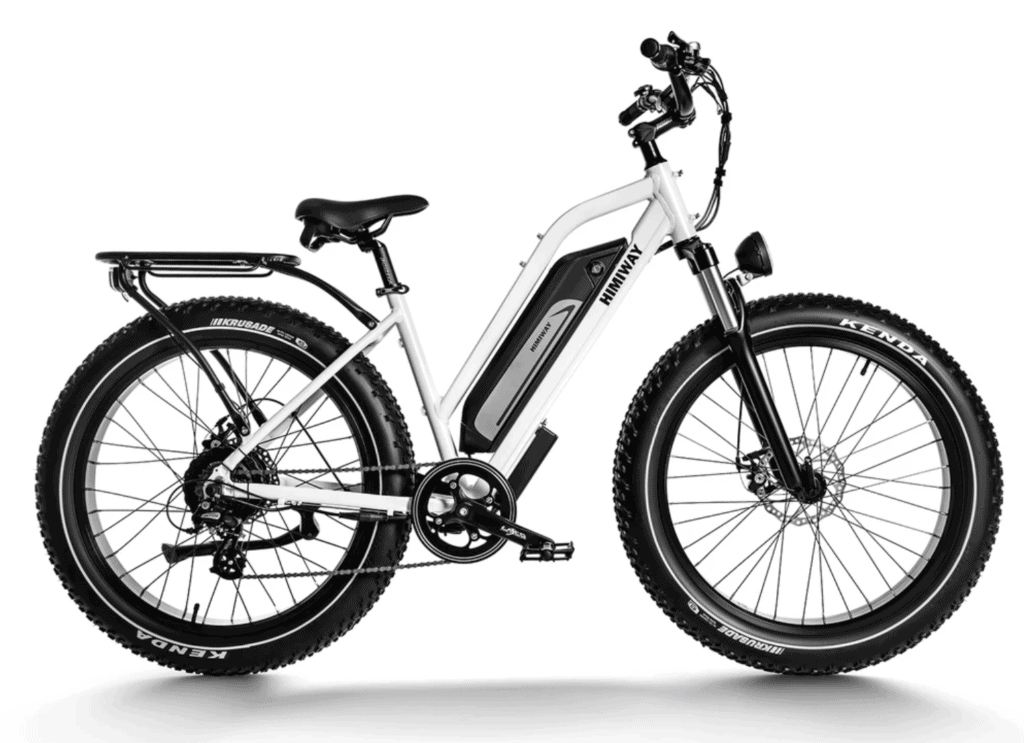 The Cruiser looks suspiciously like the RadRover 5, but Himiway built some advantages into the bike. For one, it has a larger battery at 17.5 Ah which means more range. Up to 60 miles according to Himiway though range estimates typically are optimistic. It also offers some serious speed capability: 23 miles per hour out of the box. And with the ability to hit 28 via some tinkering, similar to the Aventon. The Himiway is otherwise very similar to the RadRover 5 but in addition to coming equipped with fenders, it comes with a rear rack already. (Versus spending about $80 for Rad's version). Check out the Himiway Cruiser and get $60 off.
Aventon Sinch ($1,599)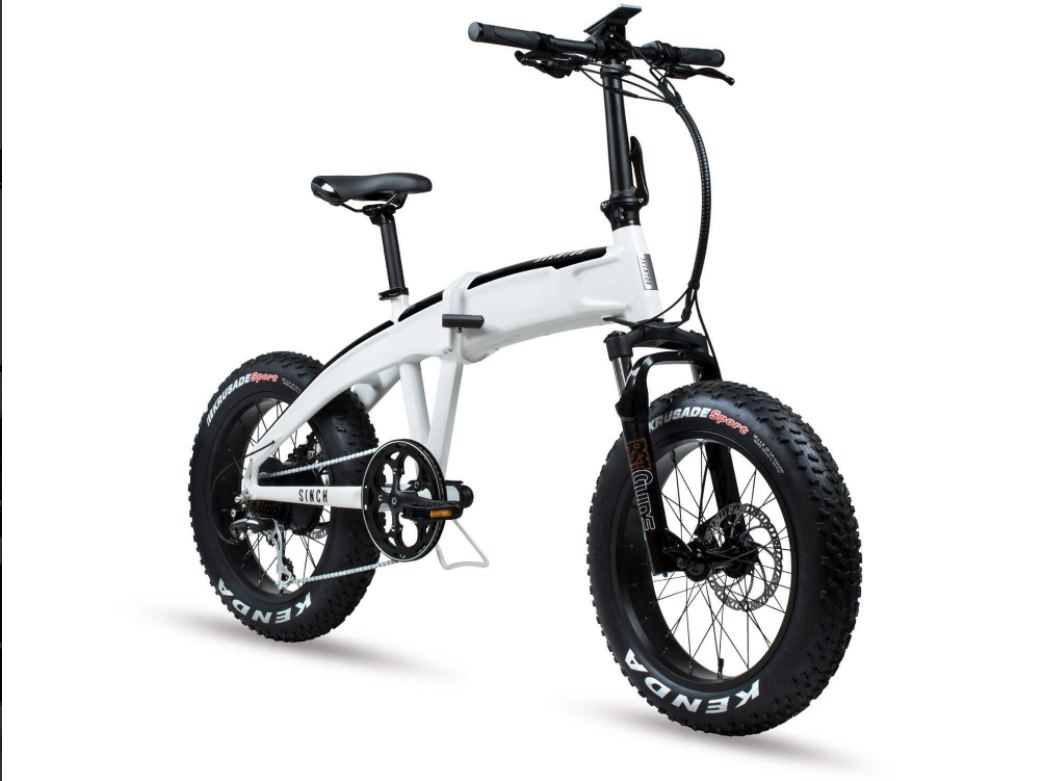 One thing about fat tire bikes: they're awfully big. What if there was one you could fold up to easily fit in your trunk or in the corner of your office? The Aventon Sinch is a foldable fat tire ebike, and I still can't get over how cool that is. The little moped-esque bike tops 20 miles per hour and runs for 40 miles on a single charge, all while being capable of folding up to a portable 41-23-31-inch cube. Somehow in that small space Aventon manages to pack in a 750-watt brushless motor, 4-inch tires and a shock fork. Remarkably, this all comes at a price similar to the other fat tire ebikes featured here. Um, go buy it already?
Ariel Rider ($1,699-$3,099)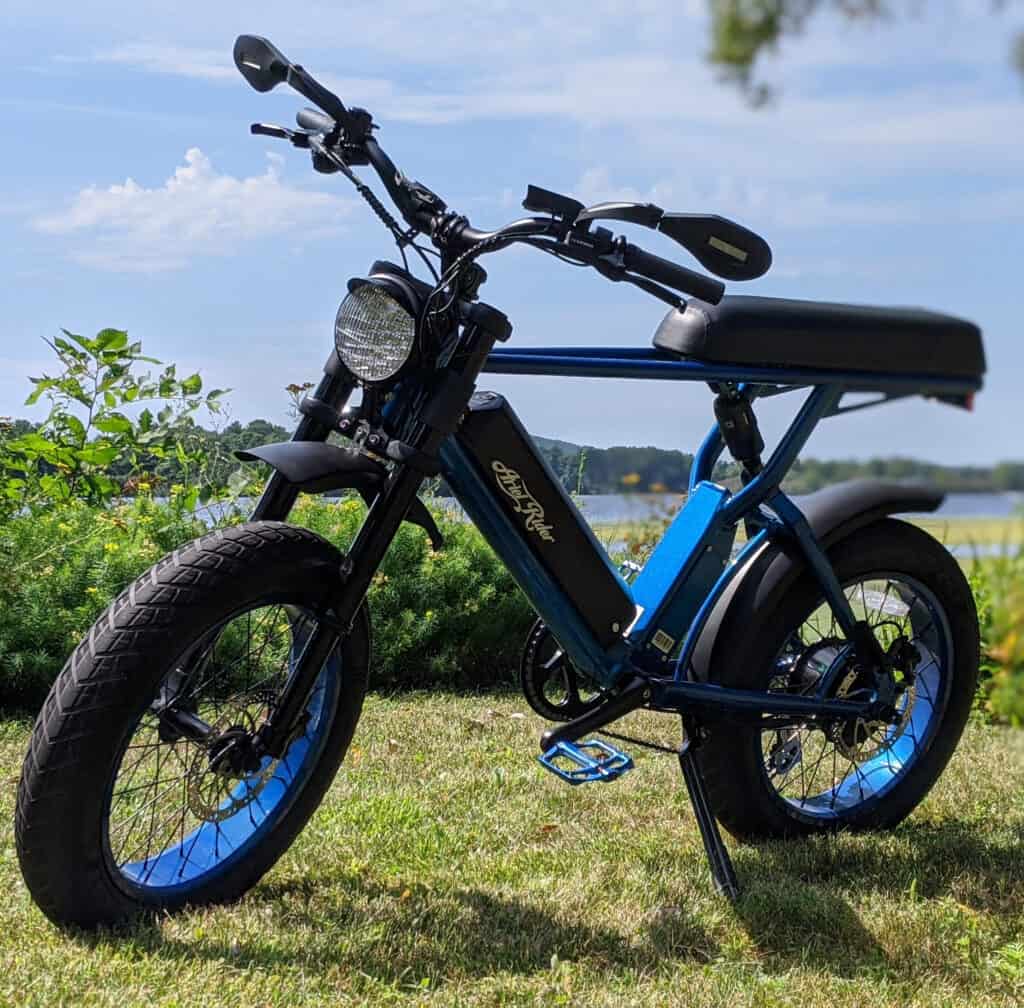 Who needs to pedal anyway? The Ariel Rider series of fat tire ebikes allow for pedaling but generally not very comfortably; but pedaling isn't the point. Ariel Rider electric bikes are the kind you get on, open up the throttle and feel super cool powering down the street or through a construction site. (I literally did this with a D Class). They range from the X Class ($1,699), with a 750-watt motor, to the D Class ($2,499) with dual 750-watt motors (use one for motor for conserving battery or flip them both on and nothing will stop you) to the ridiculous Grizzly ($3,099) which somehow has two 1,000-watt motors and a combined massive 52V 35Ah battery. If you're looking for moped-style fun powered by electricity check these bikes out.
Biktrix Jaugernaut and Stunner (Starting at $2,399)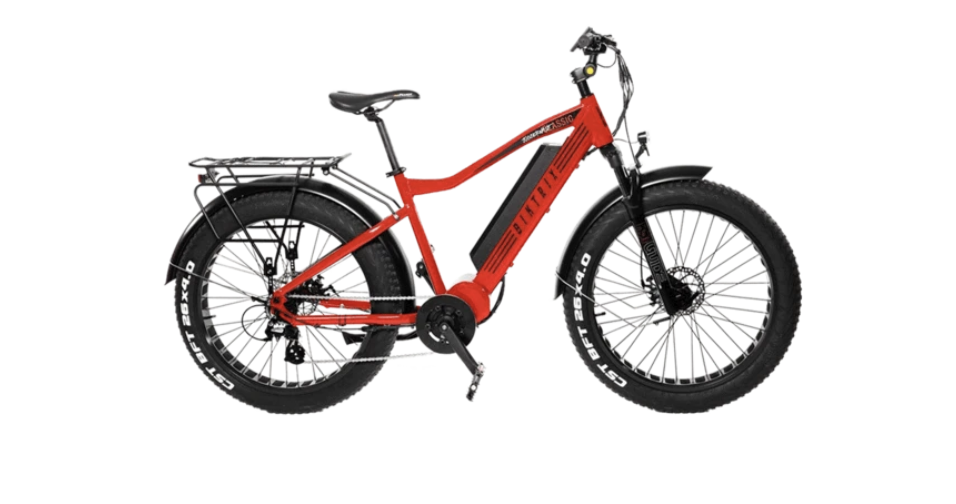 I sort of wondered why most of the fat tire ebikes stuck to the 26-inch wheel mountain bikes used to come in, eschewing the 27.5 and 29-inch varieties. Biktrix must have wondered that too, offering its various incarnations of the Juggernaut DUO in sizes ranging from 24-inch to the 27.5-inch size that's become popular in mountain bikes. Prices of the various models range from $2,399 to $4,099 for the Juggernaut Ultra Beast. Motors vary from a model with a rear hub 750-watt motor, to a mid-drive 750-watt motor, to a 1,000-watt mid-drive motor. And that makes a difference. The first of three models put out 85 nm of torque similar to many of the other bikes on this list; they go up to 120 for the mid-drive 750 watt, to 160nm for the 1,000 watt. The other cool thing about the Juggernaut is that they all can be had in regular or step-through models. Biktrix electric bikes are completely customizable from frames, to wheels, to batteries, motor, forks, brakes, headlights, and more. If you want a more upright riding position check out the Stunner LT and Stunner X. Check out the options today.
Find the best fat tire ebike for you
It's one of the great aspects of the ebike industry, that there are so many choices for consumers. Finding a bike that fits all your needs at a price point you can handle has never been easier. These are some of our favorite fat tire electric bikes that we've reviewed from newer companies with good reputations. If you're considering a different fat tire electric bike let us know in the comments below and we'll check it out!