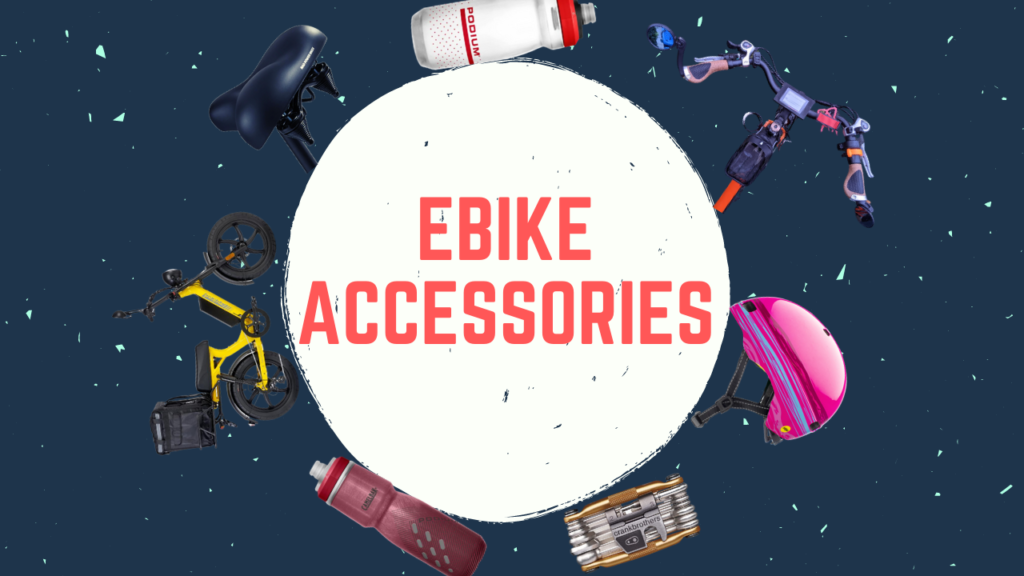 When it comes to buying an electric bike there are a few accessories you may want to consider. The most important electric bike accessories in my opinion relate to safety, but it's also important to be comfortable while you ride. A majority of these accessories will work on any ebike.
Looking to buy our high quality products and support Ebike Escape? Check out the Ebike Escape Shop.
Jump Straight To What You Are Looking For:
Ebike Mirrors
Saddles/Seats
Suspension Seatposts
Ebike Helmets
Cell Phone Mounts
Ebike Locks and Alarms
Bike Tire Pumps
Bike Racks and Carriers
Also see our list and video of the best bike racks for ebikes.
Recommended Water Bottles
Water Bottle Solutions
Ebike Storage Solutions
Ebike Repair Stands
Pedals
Grips/Handlebar Accessories
Ebike Repair Tools
Rechargeable Bike Lights
"Be Seen" Accessories
Electric Bike Horns
Child Seats and Trailers
Bike Bags and Baskets
Brake Parts (Pads, Calipers, etc..)
Rear Bike Racks
Preventing Flats
Popular Replacement Tires
RadRover Specific Accessories
Rad Power Bikes Specific Accessories
Frame Protection