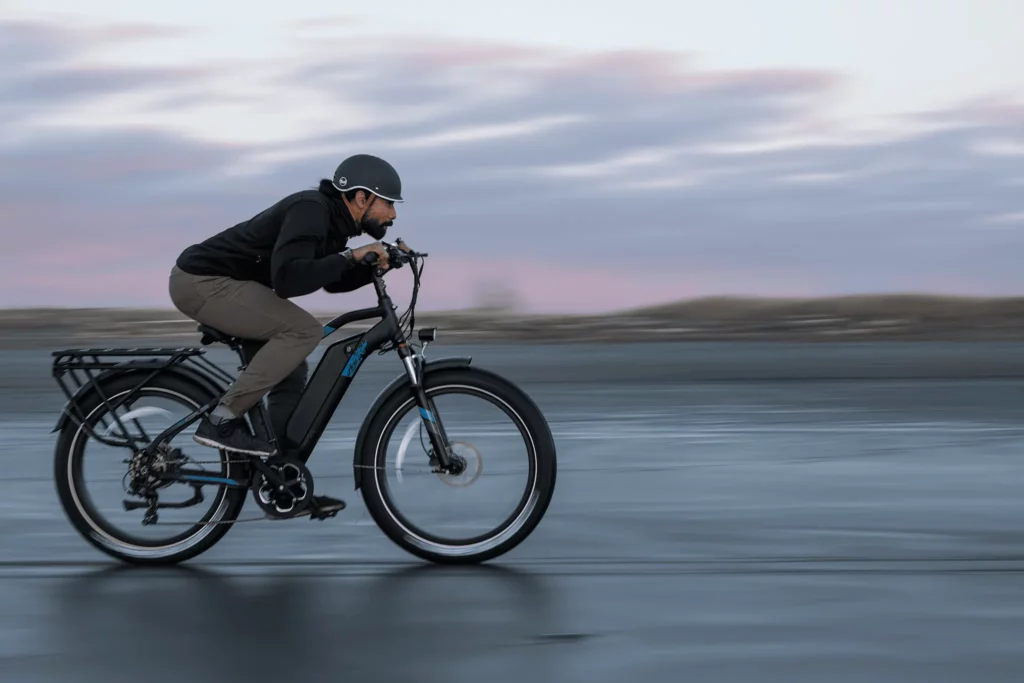 Powerful electric bikes are synonymous with the Ariel Rider brand. It's a strategy that has resulted in a large following for those seeking a thrill when hopping on an electric bike. After focusing on moped-style ebikes (Ariel Rider X-Class, D-Class and Grizzly) and even budget-priced ebikes (Rideal), Ariel Rider is out with a full-sized fat tire ebike. Enter the Ariel Rider Kepler.
Ariel Rider Kepler Pricing
We'll get into the specs further in this review, but first let's talk pricing. At $1,799 Ariel Rider is taking a shot at many budget-priced fat tire ebikes while offering better specs. Even at the non-sale price of $1,999, the Ariel Rider Kepler is a good, even great value. You can check current pricing on the Kepler here.
Motor and Battery
Most people looking at Ariel Rider ebikes care about two things: the motor and battery. And in true Ariel Rider fashion, they maximized both. The Ariel Rider Kepler comes with a custom 1,000 watt motor that peaks at 1,800 watts. There's no word on the exact top speed just yet (advertised as 32+ mph) but this ebike will certainly test the limits of how fast some riders want to ride. Suffice to say this ebike ignores any sort of Class II or Class II ebike regulations in the US.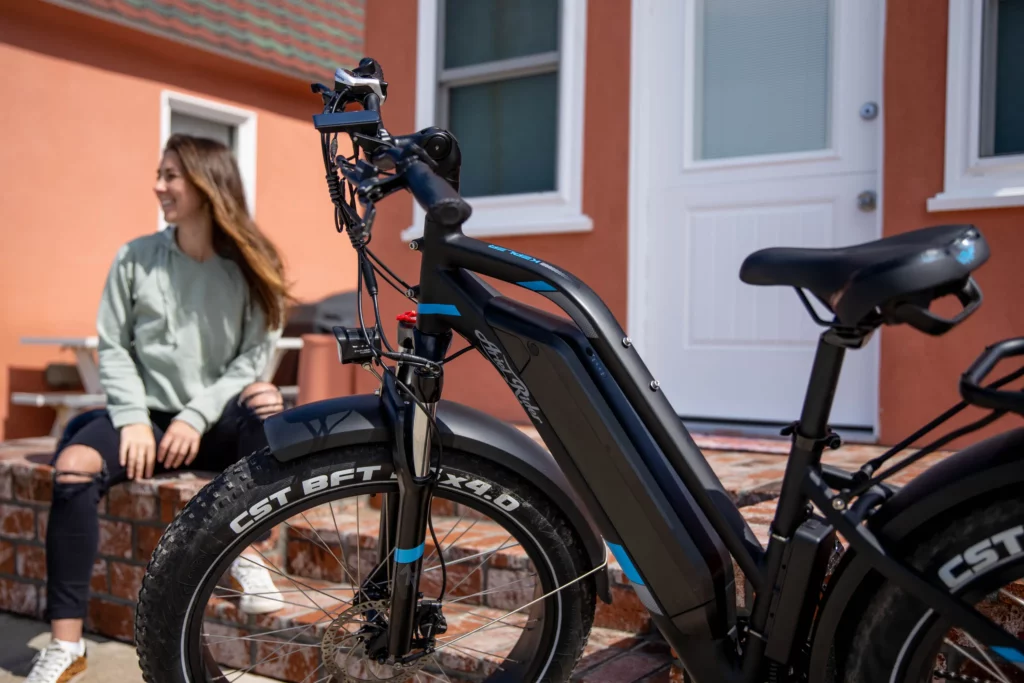 Powering the motor is a class-leading 52V 20 Ah battery (1040 watt-hours). Ariel Rider advertises a range of up to 75 miles. While this might be a bit of a stretch estimate there's no question that this ebike will provide plenty of range even if you intend to lean heavily on the right-hand twist grip throttle. For those curious, the Kepler boasts a 33 amp controller.
Rounding out the electrical components is a color LCD with a USB plug to charge your devices. Like many budget-priced ebikes, the motor is engaged with a cadence sensor pedal assist (or a throttle of course) that has 5 modes of pedal assist.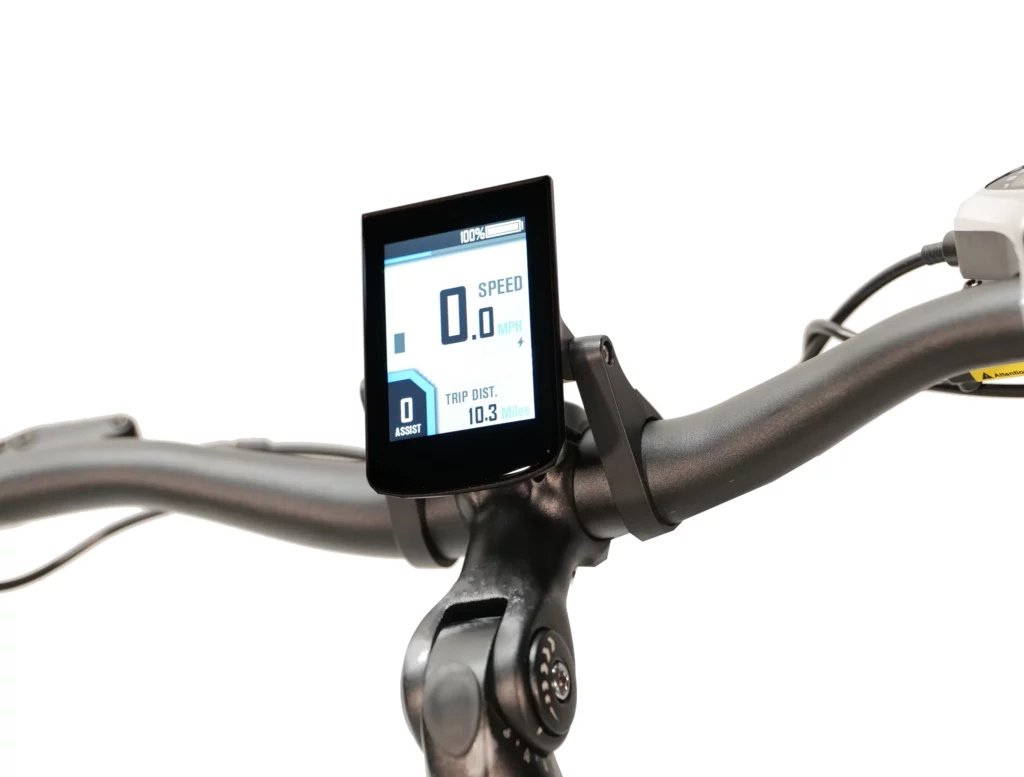 Components
Ariel Rider did a nice job rounding out decent components on the Kepler. Perhaps most important are the brakes on an ebike that can reach speeds over 30 mph. The hydraulic Tektro HD-E 350 with 180 mm rotors will provide plenty of stopping power. These are our favorite hydraulic brakes on ebikes at the sub $2000 price point.
In the rear is a 7-Speed Shimano Altus deraileuer which is relatively basic, but popular choice among ebike brands in the $1000-$2000 price range. At the handlebars is a simple Shimano thumb shifter.
While it certainly will be difficult to avoid "ghost pedaling" as this ebike reaches higher speeds, Ariel Rider did include a larger 52 tooth front chainring. This will allow you to provide more of your own power at faster speeds and is a nice touch from Ariel Rider.
Up front is a 80 mm Zoom Fork with preload and lockout adjustments. To customize riding position Ariel Rider was sure to add an adjustable stem. This allows riders to be in a more upright riding position if they choose.
And finally, this is a fat tire ebike so the tires are 26″ x 4″ CST BFT tires. View the full specs on the Ariel Rider Kepler.
Frame Design
The Kepler frame is a similar design to what we've seen on Himiway and Magicycle electric bikes. Due to the sleekness of the battery, it melts nicely into the frame (especially on the black-colored Kepler). It's also offered in a high step and low step. Fat tire ebikes tend to be large bikes so my recommendation would be to purchase the low-step if you're on the shorter side. For those looking to stand out, the low step is even offered in pink! (view all of the color options) A comparison of the high step vs low step frames is below – simply drag the slider.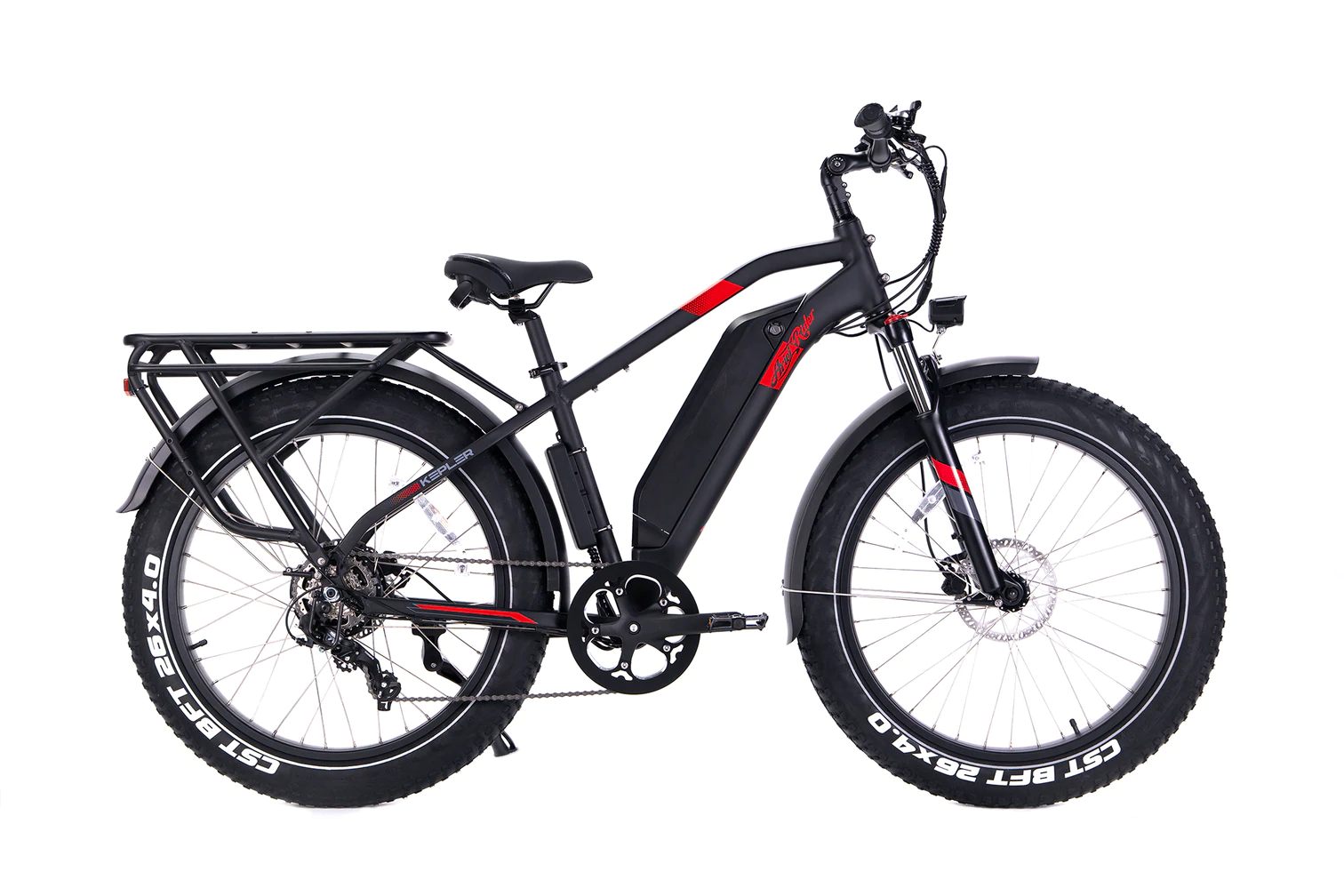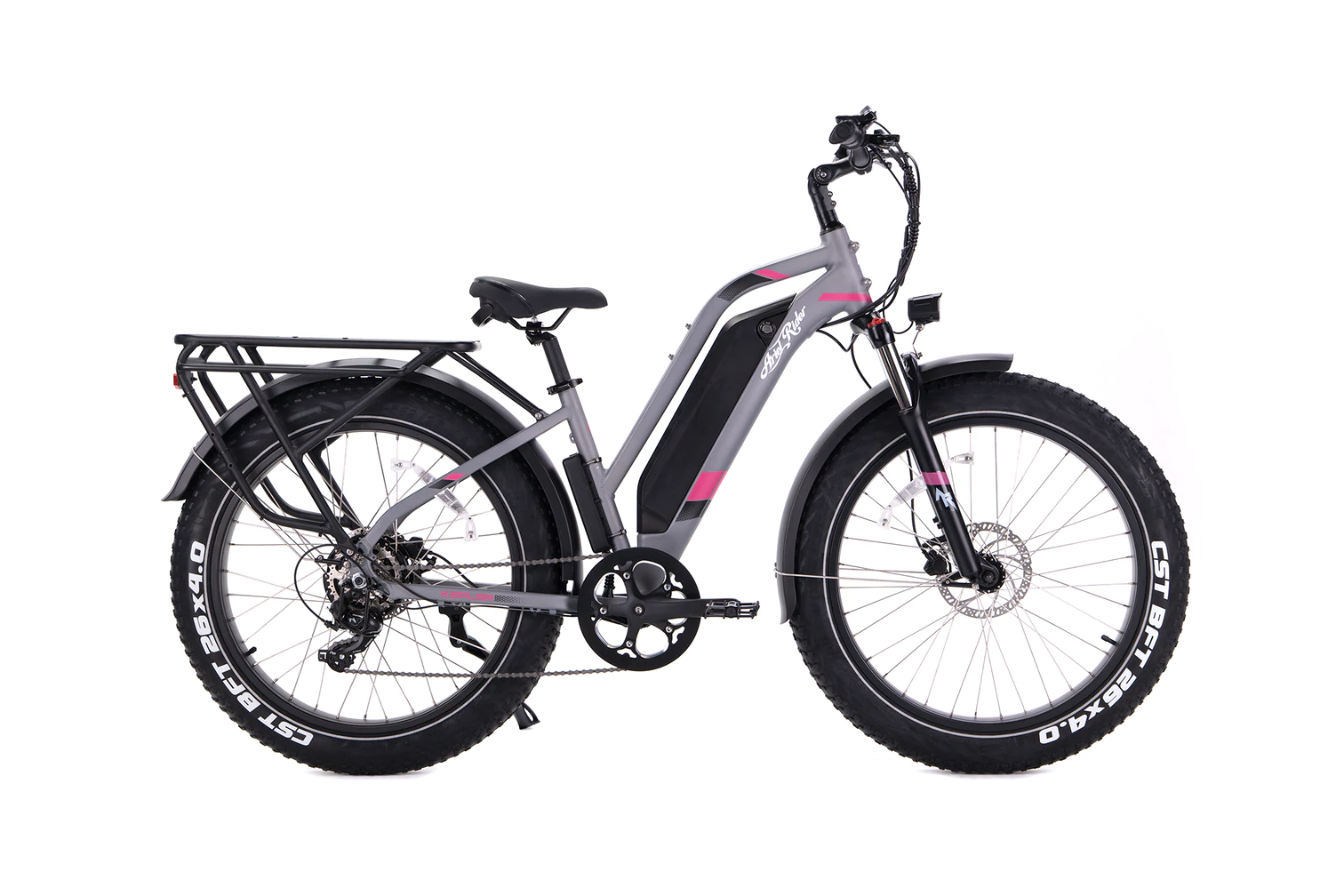 Kepler Accessories
If you're looking for extra cargo capacity, Ariel Rider has you covered. The Ariel Rider Kepler comes with a rear rack and you can purchase not one, but two baskets ($69 each) that attach to the rear rack. If that's not enough room, you can purchase a front rack or even a front basket. You'll also find included front and rear fenders as well as a headlight and taillight which run off the Kepler battery.
View all of the accessories available for the Kepler or check out our full ebike accessories list.
Conclusion
The Ariel Rider Kepler is going to speak to ebike enthusiasts who crave power. The 52V 20Ah battery will help make sure you don't run out of battery too quickly and the rest of the components either meet or exceed what you might expect from a $1,800 electric bike. The Kepler stays true to the Ariel Rider DNA and they've certainly set themselves apart from the many other fat tire ebikes on the market today.
Learn more about the Ariel Rider Kepler.
Our other Ariel Rider reviews: