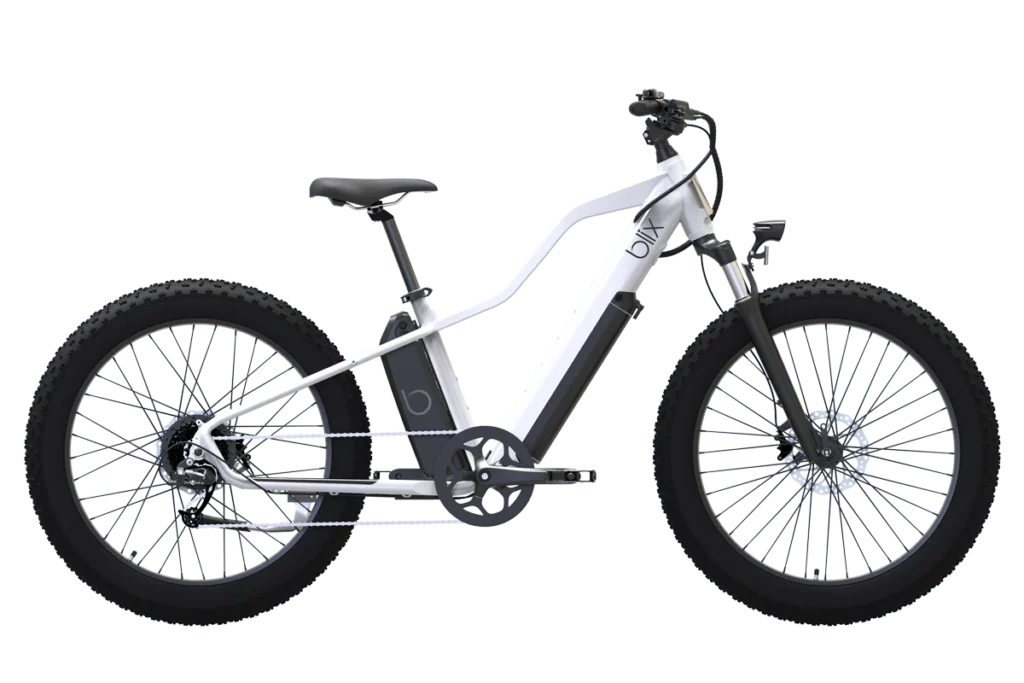 Blix recently added a new member to its ebike family: the Ultra. As opposed to Blix's usual commuter/cruiser styles, the Ultra is an all-terrain bike with longer battery life, speed, flexibility, and heavy-duty cargo capacity. This new model, starting at $1,999 for its launch special, is everything you need on two tires.
The Blix brand was founded in Santa Cruz, California in 2014, and has risen to become one of the more well-known ebike brands in the U.S. They are known for making everyday transportation sleek, fast, and enjoyable on their many ebike options that can be shipped right to your door.
Now, Blix is expanding its identity to include its first-ever fat-tire electric bike. They are taking everyday transportation beyond the limits of pavement, accounting for any weather or terrain.
Read on for more information on Blix's Ultra ebike and how it might be the right choice for you. Additionally, check out our Blix Ultra review video below coming soon for a more in-depth review experience.
Frame Design
The Blix Ultra is the perfect bike for anyone with a variety of travel interests. Whether you're commuting to work or exploring the mountains, this bike will be an adventure with every throttle and turn. Bonus points to the 26″x4″ low-pressure tires paired with a ZOOM front suspension fork (80mm travel) that will get you through sand, snow, mud, and even your city's potholes.
Because of the tire dimensions and geometry, this bike stands a bit taller than Blix's other ebike options. The Ultra is available in only one size that fits most riders ranging between 5'6'' – 6'2''. The standover height is 29.17''.
A huge selling-point for this ebike is its weight capacity. It has the ease of a cruiser, albeit with a top tube, but the ability for heavy-weight hauling like a cargo ebike. In addition to a rider's weight of 250lbs, an extra 150lbs can be added on for a final payload of 400lbs.
The weight of the bike itself varies depending on your selection. The Bright White color is available in both single and dual-battery options. The weight of a single battery on the bike is approximately 68lbs. The dual-battery system—which is preferred for longer rides—brings the weight up to 76lbs. If you take the battery out for charging or easier lifting, the bike will weigh 60lbs.
The Bright White color is the only color that offers a single-battery purchase option. The other colors are a Slate Grey or Matte Green, available with the dual-battery system.
Electrical Components
The power behind this ebike is unmatched. The dual-battery option offers approximately 80 miles worth of exploring. Each battery, located in both the front (semi-integrated into the frame) and rear (external, behind the seat tube), are 48V 14Ah—or 672Wh. Working together, this means you'd get 1,344 watt-hours of capacity. Note that the single battery Ultra is currently priced at $1,999 and the dual battery option increases the price by $400 to $2,399.
The motor certainly helps propel this bike to its fullest potential. Located in the rear hub, the Ultra has a geared, 750W motor with 90Nm torque. At its peak performance, you can get 1,350 watts of output.
These powerful features help the Ultra toggle between a Class 2 and Class 3 ebike.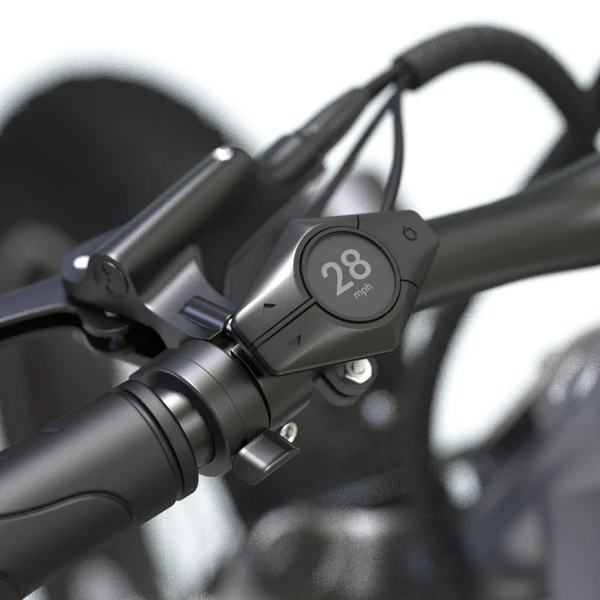 What classifies an ebike as Class 2 is the addition of the left hand thumb throttle, allowing for someone to quickly speed up when climbing a steep hill or getting going again after a stop light. But when at Class 2 mode, you can only reach speeds up to 20 mph with the throttle or pedal assist. The Ultra can be toggled to a Class 3 ebike, reaching speeds up to 28 mph with the pedal assist.
Blix included a 12 magnet cadence sensor, which allows for 5 different levels of pedal assist for flexibility in your ride.
You can play around with the levels on the minimalistic display, which is also Bluetooth enabled. Blix has its very own app that can keep track of your speed, distance, battery health, and much more. You can also enable software updates to keep your bike up to date.
Anything you see on your display, which shows the speedometer, tripmeter, odometer, battery life and pedal assist, will be tracked on your app. This way, you can compete with yourself and track your progress as a rider.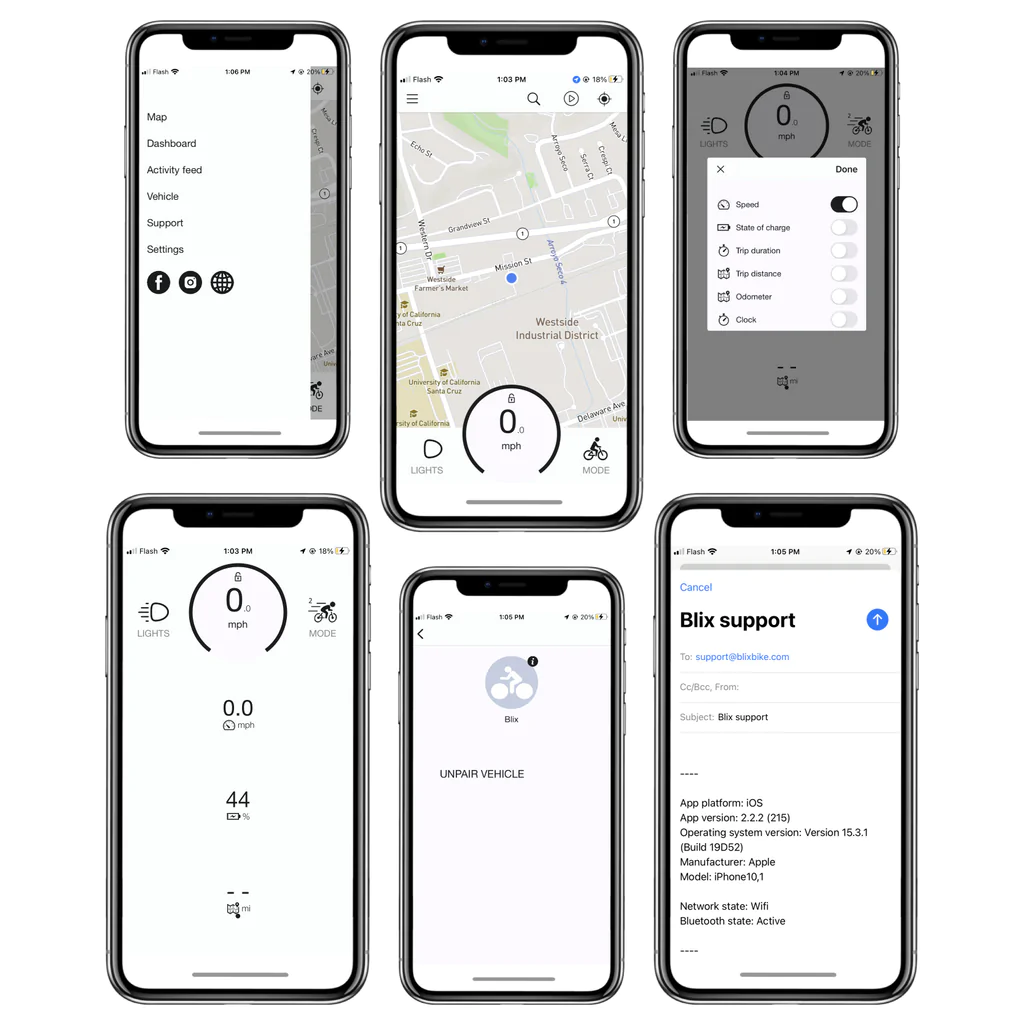 Additional Components
Everybody requires different settings for riding a bike, electric or not. That's why the Ultra offers 8 different speeds with the MICROSHIFT 8 speed thumb tap trigger shifter. The rear derailleur is the same brand and speed, and there is also an 8 speed cassette with 11-32 teeth.
Blix went with the ZOOM hydraulic brakes for the Ultra, a popular choice among many ebike brands. They not only perform better than mechanical disc brakes, but also require less maintenance over time. The rotor size is 180mm. View the full components list.
Blix Ultra Accessories
The included accessories that come with the bike are 80 LUX LED headlight and a handlebar-mounted bell. If you want to customize your bike, there are plenty of smart mounting points for other accessories.
In order to make the most out of this bike's cargo capability, we'd suggest getting front and rear racks to place baskets on. If you have a kid, consider the Mini VIP add-on or rear rack cushions and passenger foot pegs so they can join you on your ride. Best of all the rear rack is compatible with the Thule Yepp Maxi childseat. These options are what set the Blix Ultra apart from many other fat tire ebikes.
Fenders are also a great addition to consider, especially for a bike like this, which will compel you to take on a variety of terrain and weather. Check out all of the Blix Ultra accessories.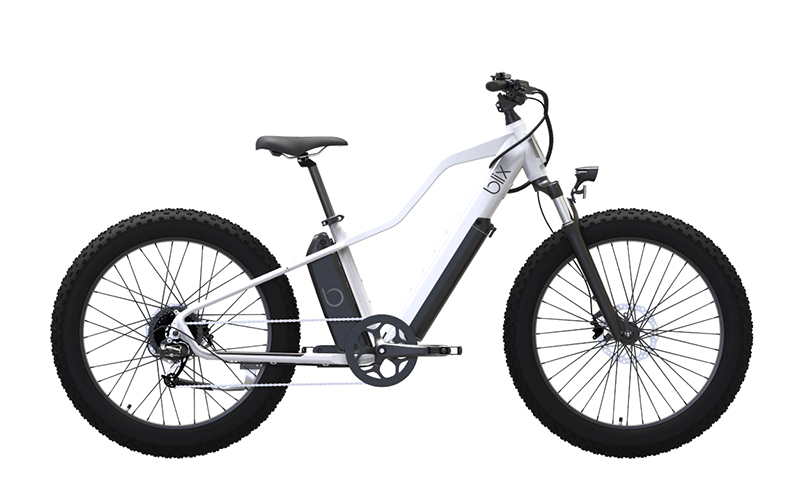 Blix Ultra Review: A Multi-Purpose Option
The Blix Ultra ebike is opening up the Blix brand into new territory. The market is flooded with fat-tire ebikes but Blix has managed to set themselves apart. The second battery option, plethora of available accessories, powerful motor, and the ability to ride at higher speeds are the main selling points of this ebike.
It is convenient, flexible, and customizable to each rider. Whether you need to get around the city in a smooth ride, or you're eager for a mountainous climb, the Ultra is worthy of consideration from a well-known brand.
Learn more about the Blix Ultra. If you're considering purchasing two ebikes, Blix offers $200 off using code RIDETOGETHER. For more like this Blix Ultra review, check out our YouTube channel! 
A Versatile, Dual-Battery Fat-Tire Ebike
Electronics (Battery, Motor and Display)
9.5
Components (Shifter, derailleur, fork)
9
Pros
Well priced
Unique accessories
Versatile with cargo options
Dual battery
US-based brand
Class 2 or Class 3 mode
cons
No fenders included
No step-thru option