Weight does not matter when it comes to ebike options! Whether you're a heavier rider...
There are ebikes for just about every purpose these days, but commuter ebikes are probably...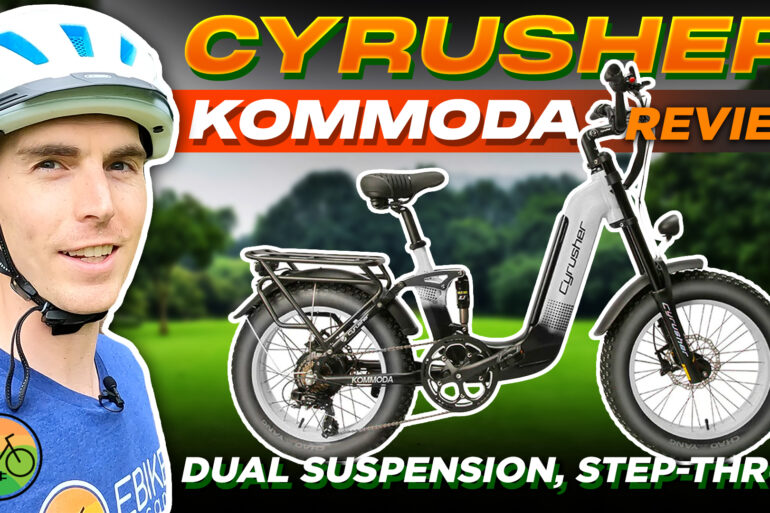 Regardless of your ebike purchasing purpose, whether it be for commuting or adventuring, the Cyrusher Kommoda is a great new option on the market. Right now, Cyrusher is taking $200 off the asking price, bringing this fat-tire beauty down to...
Ultimate Comfort on Your Ebike (Suntour NCX Suspension Seatpost Review)
Lectric XP 2.0 Full Review - The Best $999 Folding Ebike
RadRover 6 Plus Hill Climb, Drag Races and First Impressions
Lectric XP 2.0 vs RadMini - Battle of the best value folding ebikes
Lectric XP 2.0 Top Speed (Class 2 and 3) and Cruise Control!
Lectric XP 2.0 - First Impressions!
High Capacity, Affordable Ebike Rack (Northern Tool & Fultyme Ultra-Tow Fat Tire Bike Rack Review)
Lectric XP 2.0 Accessories FULL List - Headlight, alarm, baskets, mirrors, locks and more!
Talk While You Ride! Sena R1 EVO Review
Get Updated Monthly on the

Latest Electric Bike Deals, News and More!
Electric Bike Accessories
I have been recently digging into all sorts of brands of ebikes and wanted to...