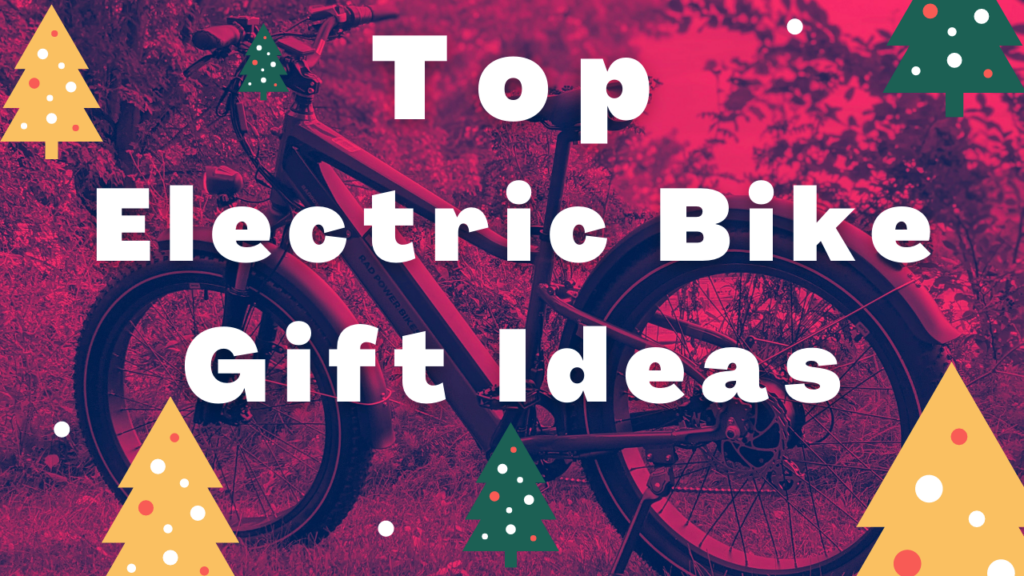 Already score a deal on an electric bike or have a loved one who recently purchased an electric bike? Electric bike accessories make great gifts. My full electric bike accessories list has plenty of ideas but the best gift ideas for electric bike riders. Many items in my top gift ideas for electric bike owners are brands that I have experience with. Others are sourced from the community like the Rad Power Bikes Owners forum.
Electric Bike Helmets
It's important to protect your noggin and there are an ever-increasing number of great looking electric bike helmets at various price-points.
Budget Electric Bike Helmets
Premium Electric Bike Helmets
Mirrors for Electric Bikes
There are two types of popular ebike mirrors: handlebar-mounted mirrors and bar-end mirrors. They are an affordable ebike accessory and are also an important accessory to have for safety. If you opt for handlebar-mounted it looks great if you get a matching pair for each side of your handlebars.
Suspension Seatposts for Added Comfort
Adding a suspension seatpost can improve comfort immensely on your electric bike. Pair it with a comfy seat (below) and you'll be able to really ride for miles. Be sure to check your current seatpost size and order the correct size!
Best Electric Bike Seats
These are among the most popular seats I see people purchase for their electric bikes. We have tested out two Cloud 9 seats and they are a brand I highly recommend.
Recommended Ebike Locks
There are so many bike locks on the market today. Generally speaking, sticking with a name brand is a good place to start. If you need any form of security I'd stay away from cable locks. Stick to u-locks, folding locks, or for even more security – chain locks. Below are some recommendations based on brands I have experience with.
A nice addition to any bike lock is an ebike alarm.
Low Security
Mid Security
High Security
Water Bottles
We recommend insulated Camelbak or Polar water bottles. They are high quality, affordable and easy to clean.
Unique electric bike gift ideas
Winter Ebike Gift Ideas
There are a number of products that make riding ebikes in winter much more pleasant.
Gift Ideas for the Kids!
Buying accessories for your electric bike (or someone else's) and making it your own is loads of fun. Hopefully this list gets gives you an idea of some of the must-have accessories. If you're looking for other ways to customize your electric bike check out my full ebike accessories list. If you own a Rad Power Bike you can also check out what others are doing on the Rad Owners Forum.