After watching the electric bike market in the US expand, new ebike companies enter the crowded market seemingly every other week. They most often are me-too companies, meaning they are looking to capitalize on the general increased interest on ebikes and offer little differentiation from the established brands. Vvolt's public launch in 2021 was a refreshing change of pace.
Vvolt's focus is on belt drive ebikes, both at the budget and premium end of the market. This is why we were eager to get out hands on the Vvolt Sirius. Read on for our written Vvolt Sirius review or check out our full video review below.
Vvolt Sirius Review
The Vvolt Sirius is a mid-drive ebike priced at $2,799. It has 3 color options: chalk white, mila (green) and slate. Two sizes are also available: S/M and L/XL.
What makes the Vvolt Sirius Unique?
In order to understand what makes the Vvolt Sirius unique, you have to look closer at three specific components: the mid-drive motor, belt drive, and Enviolo internally geared hub. There are not many ebikes on the market with these features and those that have similar features are priced much higher. Let's break down these three components first (full list on Vvolt's website).
Motor
The Vvolt Sirius has a 250 watt MPF mid-drive motor with 80Nm of torque (500-watt peak power). While MPF is a lesser-known motor brand, in our testing the motor performed well and seemed just as quiet as other mid-drive ebikes. Since this ebike utilizes a torque sensor, it provides more of a true cycling experience – just with an extra boost. As you apply more pressure to the motor, it kicks in further. The power delivery is smooth so you'll never feel like you're being jolted forward.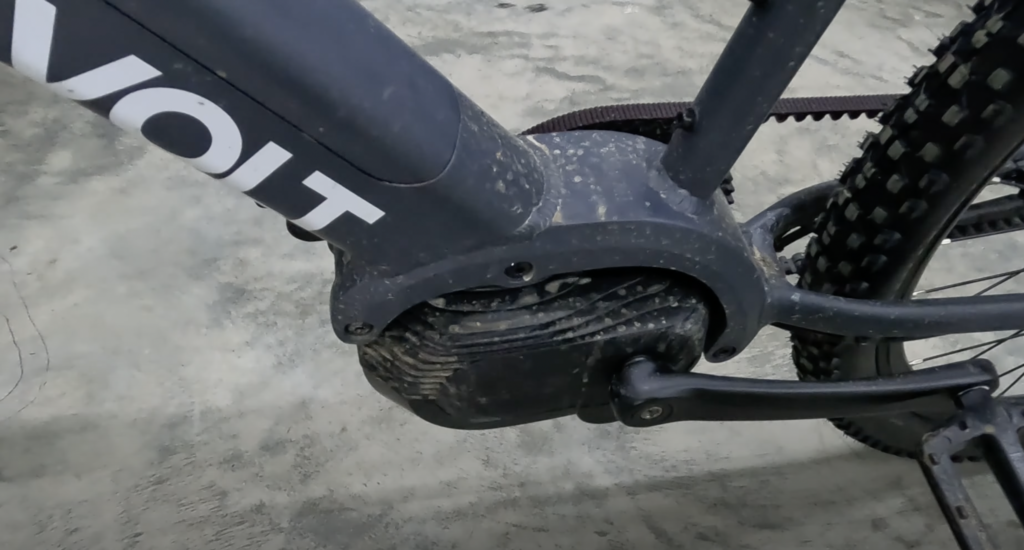 Internally Geared Hub with a Gates Carbon Belt
The Vvolt is using an Enviolo TR rear hub with stepless shifting and 380% gear range. Now that's a lot of jargon, but what you need to know is that the gears are enclosed in a hub to which the spokes attach. This is how you are able to get gears on a bike that is belt driven. And Vvolt chose the company that makes the best belts: Gates. The result is a drivetrain that should last thousands of miles with no maintenance.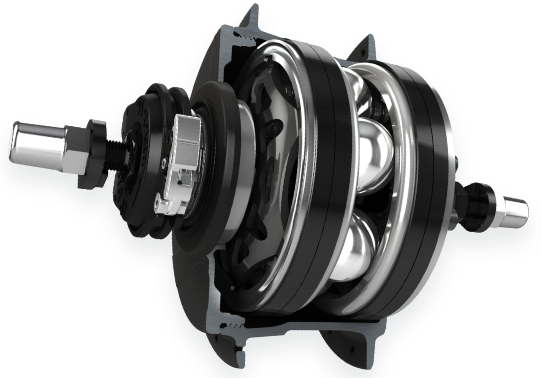 Despite the gears being internal, there is still a shifter cable that runs to the rear of the Vvolt. The only difference is you have stepless shifting, meaning there aren't 7 or 9 set gears – you simply use the right-hand twist shifter to change the gearing until you're pedaling at your preferred resistance and cadence. The shifter displays a bike rider and the hill pictured either increases or decreases in steepness as you change gears. So when you're climbing a hill, it's likely a hill will be pictured and you'll be in a lower gear.
Battery, Display and Lights
The Vvolt Sirius has an integrated 10.4 Ah 36 volt (375 watt-hour) Celxpert battery with LG cells. This is on the lower side as far as capacity, but mid-drives like this are more efficient. The estimated range is between 20-40 miles. One of the benefits of the smaller battery is a lighter-weight ebike. The Vvolt Sirius small/medium weighs just 54 lbs and the large/extra-large weighs 56 lbs. According to Vvolt the battery takes 5.5 hours to fully charge.
The monochrome Xplova by Acer digital display is basic. It provides pedal assist mode (4 plus walk mode), three bars to express the amount of charge left in the battery, and odometer, range, and trip distance. The battery itself contains a button with lights that shows its capacity when pressed. While there is a mobile app to pair your Vvolt with your phone it is very basic. Vvolt is working on its own mobile app which should provide better functionality.
One nice feature is the USB charging port on the display. And while the Vvolt Sirius does not come with an integrated light, it does come with a front and rear rechargeable lights. The front light is plenty bright and feels high quality though the rear could be brighter. An integrated external front light can be purchased directly from Vvolt.
Class 1 with Option for Class 3 (Warp Core Upgrade!)
From Vvolt, the Sirius comes as a Class 1 electric bike which means a top speed of 20 mph (no throttle). But for those looking to be able to reach faster speeds, Vvolt offers the Warp Core Upgrade ($100). This allows the Sirius to hit speeds up to 28 mph as a Class 3 electric bike. It also enables one additional level of assistance – up to 5 instead of 4. Included in the Warp Core Upgrade kit is a new display that looks almost identical to the stock display with the exception of the red buttons (below).
It's important to note that the Warp Core Upgrade does not change the maximum level of assistance, you get up to 350% of your power with either the stock controller or the Warp Core Upgrade. It is simply allowing you to surpass the 20 mph top speed.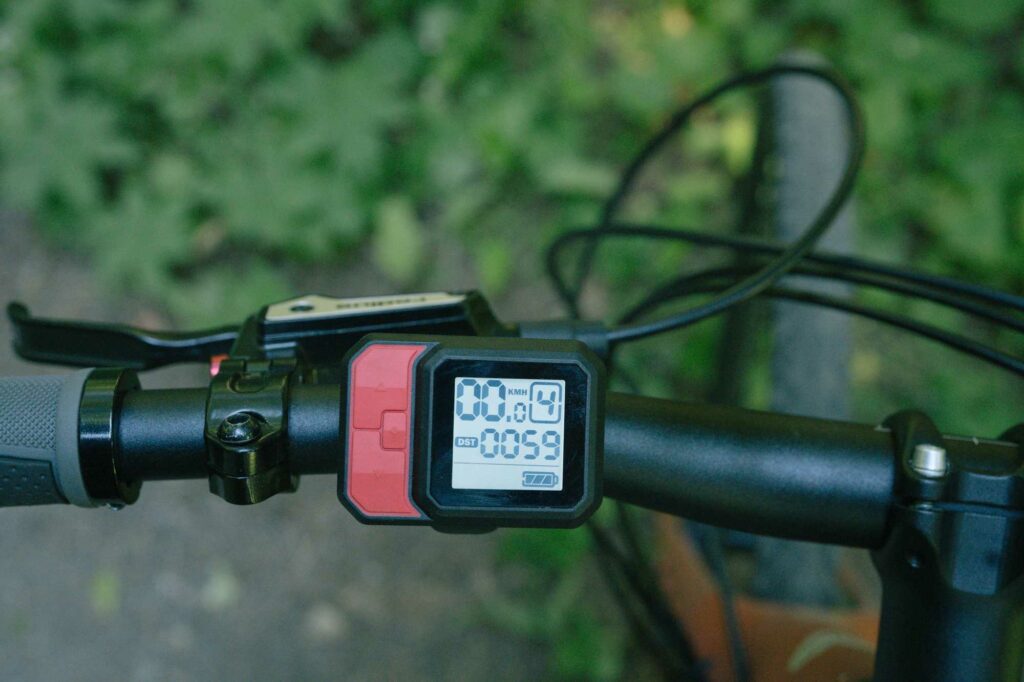 Frame, Fork and Other Components
The Sirius comes in two sizes: small/medium and large/extra-large. Riders 5′ 7″ – 6′ 1″ will want to consider the small/medium and riders 5'11"-6'4″ should opt for the large/extra-large. Standover heights are 31″ and 33″ respectively. And taking a nod from their sister company that sells cycling gear, Showers Pass, Vvolt made all of their graphics on their ebikes reflective.

The frame feels more akin to a mountain bike than most ebikes we've tested. And this is a good thing because the Kenda 27.5″ x 2.2″ inch tires are plenty capable of doing some trails. Vvolt says there is clearance for up to 2.4″ wide tires on the Sirius. While we couldn't find a brand on the air fork, it performed well in our testing and adds to the versatility of the Vvolt Sirius.
For stopping power, the Vvolt Sirius comes with Radius hydraulic disc brakes with 160mm rotors. We found that there is a small tolerance for adjustment on these brakes but they feel really nice and more importantly, perform well.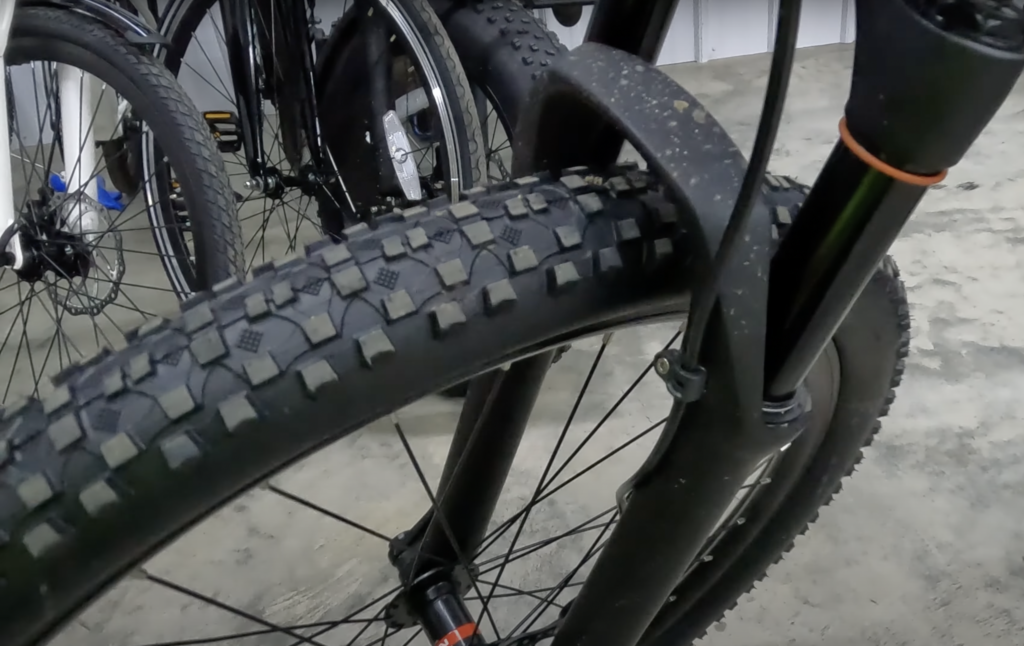 Vvolt Sirius Vs Vvolt Proxima
The Proxima ($2,699) and Sirius ($2,799) are both mid-drive offerings from Vvolt and share many of the same features. However, there are a few key differences. The Proxima is meant for more urban or city riding as it has a rigid fork. It also has thinner 40mm wide tires and weighs less at either 40 or 42 lbs depending on the size.
So the Proxima will feel more nimble and efficient for city riding but if your rides ever take you off-road or over bumps, the Sirius is the best option.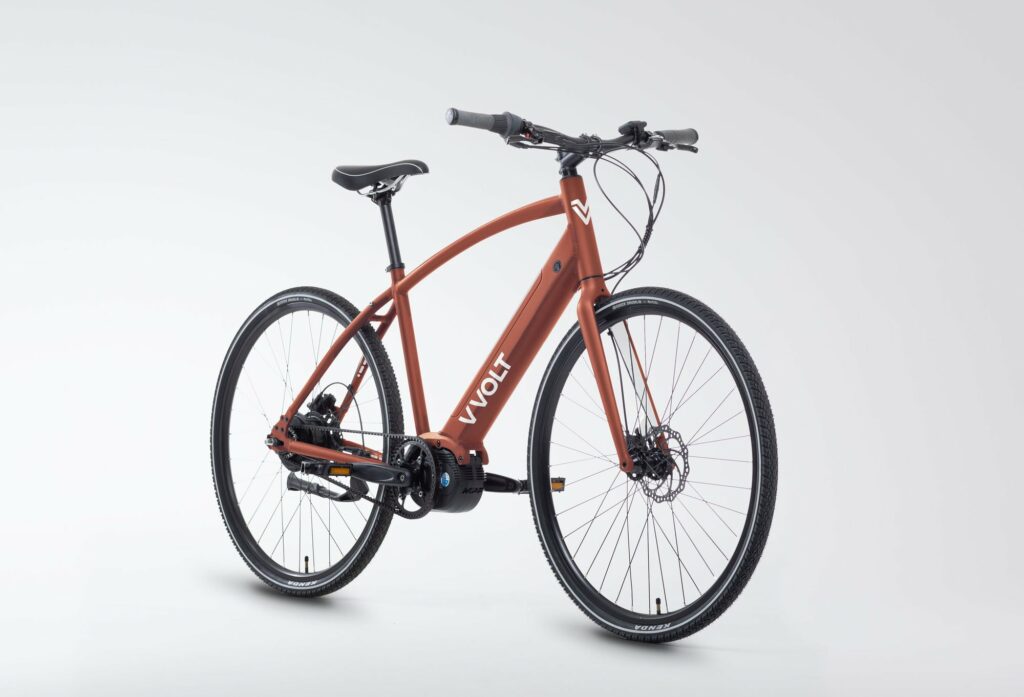 Warranty, Support and Shipping
Vvolt stands behind its products by offering an almost unheard-of 3-year warranty on all of its bikes. The warranty protects you against the manufacturer's defects without any mileage limitations. This includes problems related to the battery, motor, transmission, belt, wheels, brakes, etc. Plus, the company is US based so should any issues arise the company will be able to help.
Vvolt also has a "crash replacement" program. If your bike is damaged or destroyed in a crash Vvolt will give you a discount on a replacement. Discounts are based on the date of original purchase:
0-12 Months – 60% off replacement price
13-24 Months – 40% off replacement price
25-48 Months – 20% off replacement price
Vvolt ships their ebikes for free in the contiguous US. Those who live in Hawaii or Alaska should contact Vvolt directly for shipping options.
Final Verdict
There's a whole lot to like here. While at $2,799 the Vvolt Sirius is undoubtedly a premium ebike, the Sirius feels like it justifies its price. The mid-drive motor paired with a Gates belt and Enviolo internally geared hub is a fantastic combo. It's low maintenance and it will make you question ever wanting to ride a chain-driven bike again. With a 3-year warranty backing it up, the Vvolt Sirius is well worth your consideration. Learn more about Vvolt's lineup.