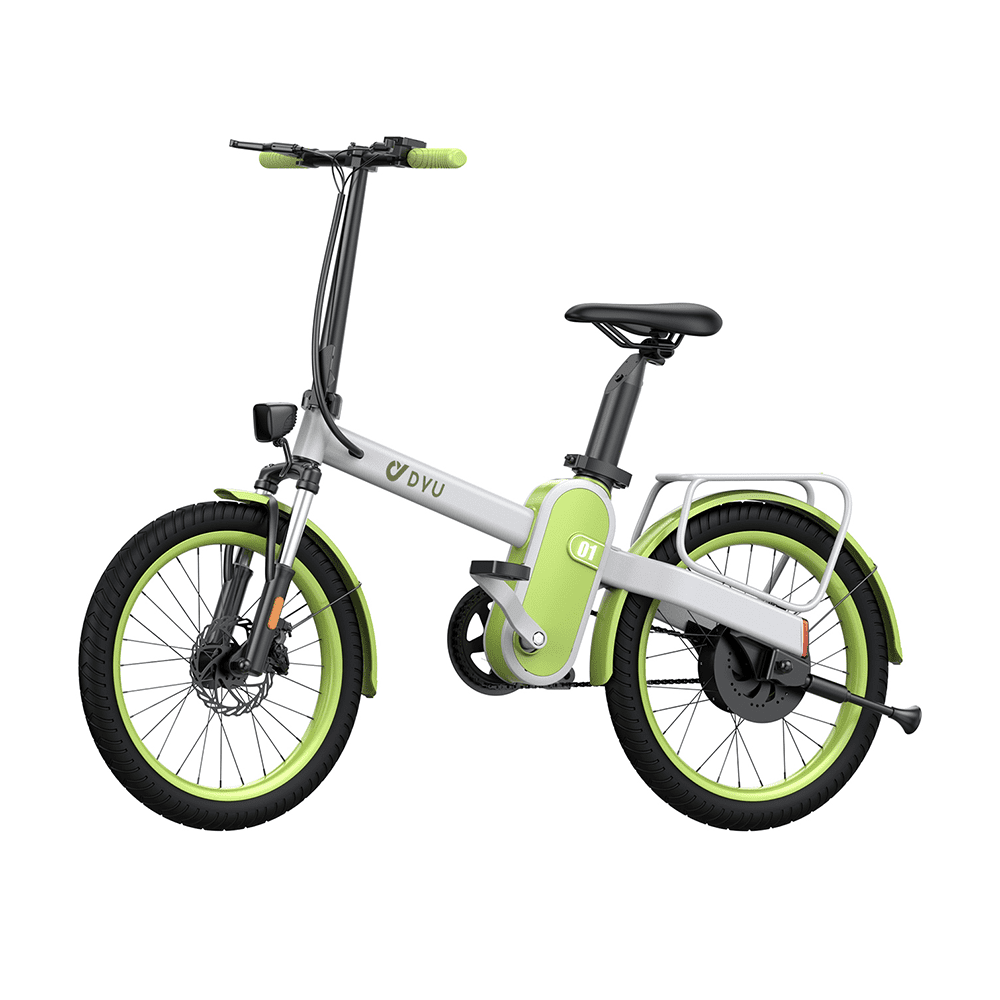 The DYU R1 is undoubtedly a unique electric bike. It's foldable, but only the handlebars. Still, its small frame will make it easy to get into tight spaces and the folding handlebars make it easier to fit into the back of a vehicle. At $999 it is still in the affordable ebike category though there are a handful of other options at this price point.
DYU R1 Motor And Battery
We were attracted by the design of the DYU R1. It's offered in green, blue and black and it hides the electrical components nicely. The 36 volt, 5 Ah battery is part of the seatpost and also locks in place to keep it secure. With its smaller battery, this ebike is designed for short trips in the city. DYU notes a range of 25-38 miles though I'd expect more in the 15-25 mile range depending on the usual factors: pedal assist level, conditions, rider weight, terrain etc.
The battery is paired with a 250 watt rear hub motor which is capable of reaching speeds up to 15 mph.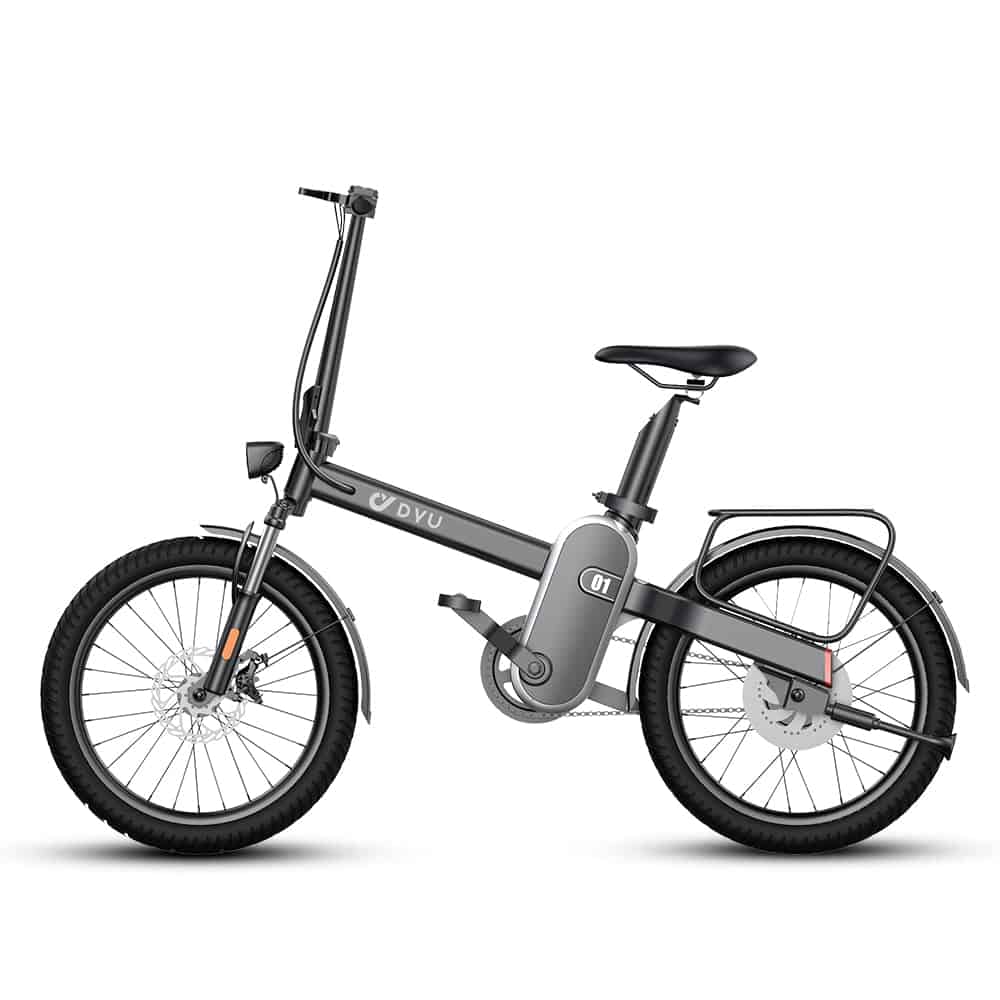 Engaging the motor is a torque sensor, an almost unheard-of feature in a bike at this price point. Most often, you'll find cadence sensors, which simply engage when the pedals are spinning. In comparison, a torque sensor engages the motor more as the rider pedals harder. A simple monochrome LCD display controls the pedal-assist settings on the DYU R1. View the full DYU R1 specifications.
DYU R1 Components and Accessories
The DYU R1 is a single-speed which will help cut down on maintenance but will make steep hills challenging – again this a city-oriented ebike. Mechanical brakes provide the stopping power, which are plenty sufficient given this ebike's top speed. It also comes with front and rear paint-matched fenders, a simple rear rack, and both front and rear lights.
The rear lights in particular are worth calling out as they are nicely integrated into the frame. A basic front suspension fork can be found up front though it does not have a lockout or preload adjustability. To complete the package, the DYU R1 has 20″ wheels with street tires.
Conclusion
The DYU R1 shines as an affordable unique-looking lightweight urban ebike. City-dwellers, where space is a premium, and shorter riders will appreciate the smaller size. The torque sensor felt responsive and we also appreciated the attention to the frame design and color offerings. At $999 it seems priced right for what you're getting. However, if range and power are what you're after you'll want to continue your search. Check out the DYU R1 electric bike.