If there is one downside to moped-style ebikes its that your range is limited, especially when riding on throttle only. Add to that accelerating quickly from stops and riding at high speeds and you can pretty quickly deplete your battery. But Juiced Bikes has a solution to your problems. Enter the Juiced HyperScrambler 2.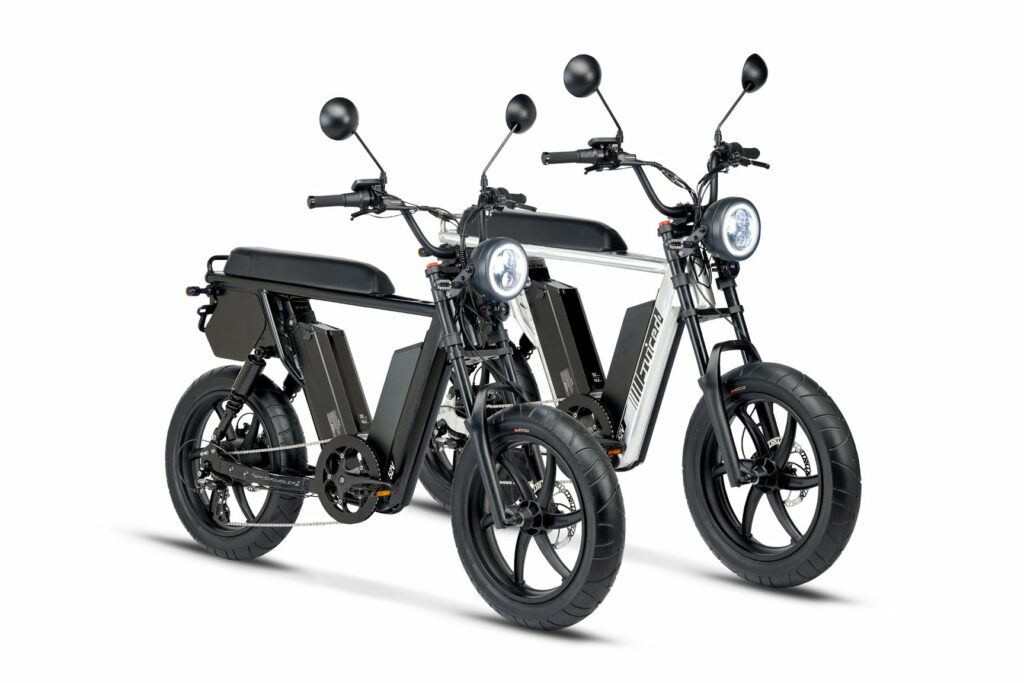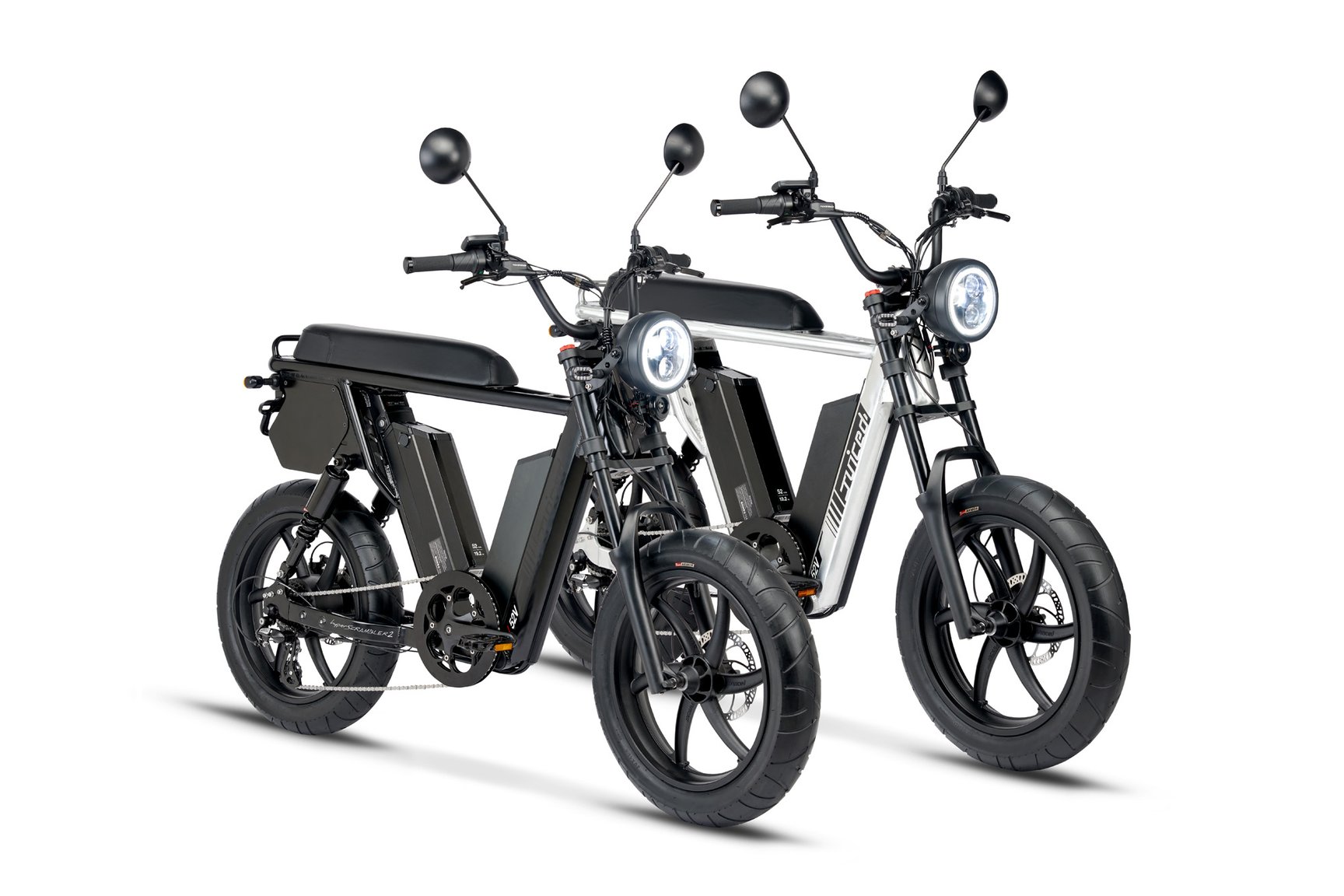 Juiced is well known for its 52 volt packs, offered in both 13Ah on their more affordable ebikes and 19.2Ah on their expensive models. With the HyperScrambler 2 they will now offer their first bike with not one, but two 19.2Ah batteries. Total capacity is just shy of 2kW. It is a capacity that simply didn't exist in the ebike market before the HyperScrambler 2. If you're looking to calm your range anxiety, the HyperScrambler 2 is the ticket with an estimated 100+ mile range.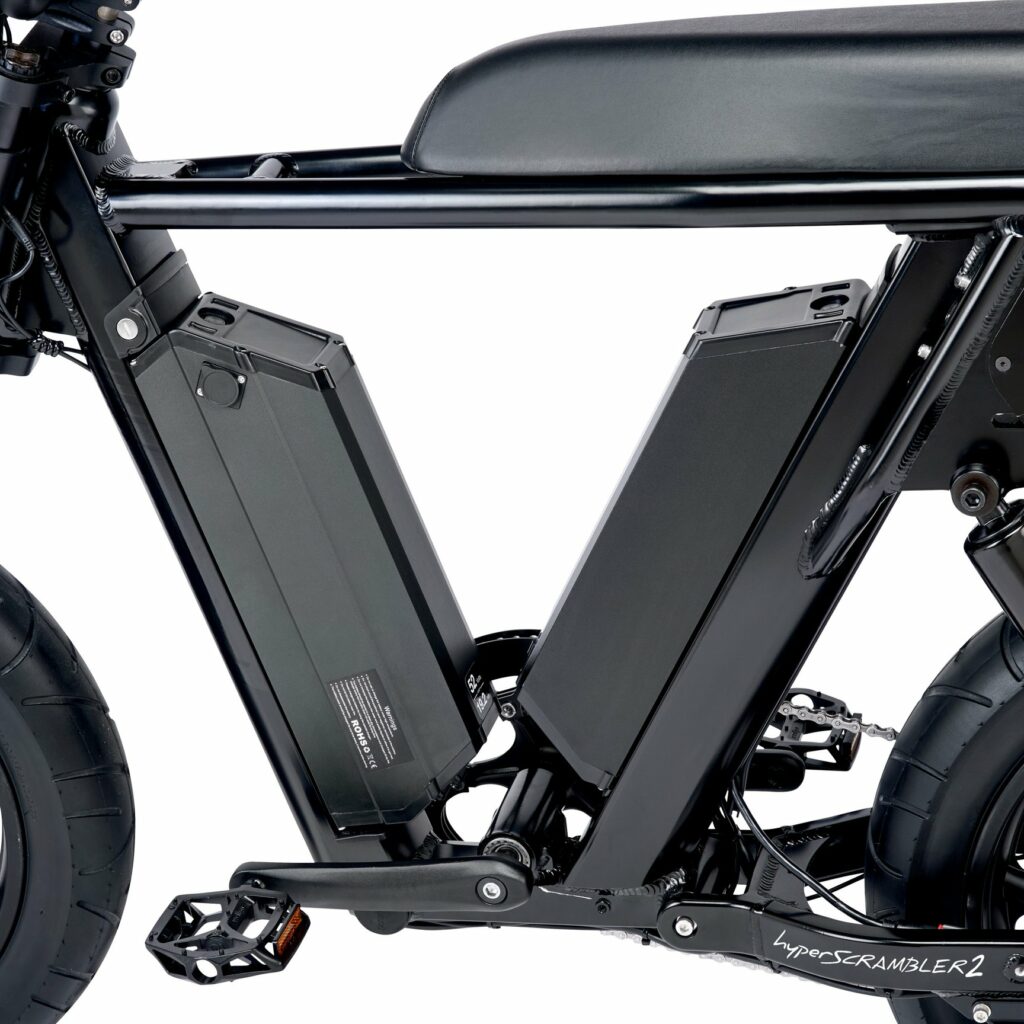 The HyperScrambler 2 is packed with all of the features you'd expect from an ebike costing $3,000 (or $2,500 if you opt for only one battery). According to Juiced, pre-orders start September 23 with shipping in early November. They state quantities are limited which given the current state of ebike sales in the US, I can believe. For comparison, the HyperScorpian which was released just a few months ago is currently priced at $2,800.
Outside of the impressive dual-battery, the HyperScrambler 2 sports a custom-designed Bafang retroblade motor that peaks at 2000 watts (1000 watt continuous). The motor appears to be the same one included on the HyperScorpian. It is capable of reaching speeds of just over 30 MPH according to test riding footage. What's great about these types of wheels is that there are no spokes to tighten (less maintenance!).
The more affordable CityScrambler weighs in at 78 lbs so I expect that the HyperScrambler 2 will weigh in around 90 lbs with both batteries installed. It isn't going to be light, but thankfully you have a powerful motor to get you going. Of course, you can always leave one pack at home and save it for longer planned rides. And yes, it does come with two chargers when opting for the dual-battery option. The HyperScrambler 2 has a weight limit of 275 lbs.
Besides the motor and battery, you get front and rear suspension and hydraulic disc brakes. The HyperScrambler 2 comes with both cadence and torque pedal sensors. What I really like about Juiced is how they have taken moped-style ebikes and turned them into, well, mopeds. The dual rearview mirrors, horn, integrated brake lights along with turn signals, will certainly give you a presence on the road. If you've followed the HyperScorpian updates before it was released you can tell the amount of care that goes into designing these ebiles. Plus the HyperScrambler comes with an alarm system. You also have the large front light which is common with many of these types of ebikes.
If you do decide to pedal, Juiced has included a giant 60 tooth chainring up front to keep you pedaling.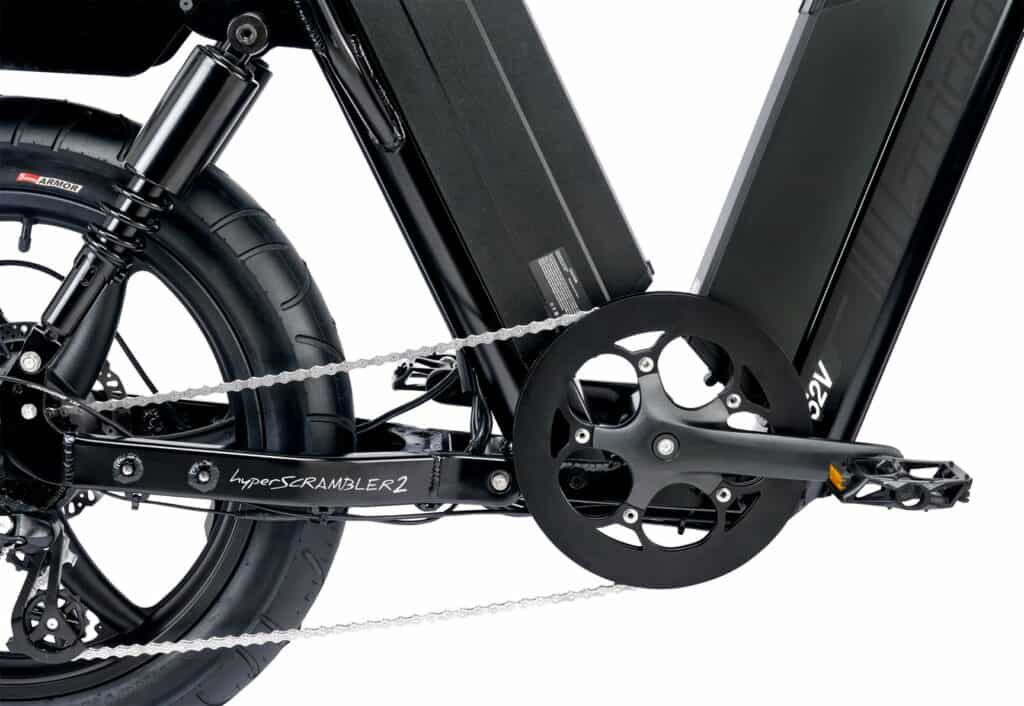 To check out more specs on the HyperScrambler 2 head on over to the Juiced Bikes' website. If you're seriously considering this ebike I highly recommend you keep an eye on the Juiced Bikes YouTube channel where they will hopefully post more videos about the HyperScrambler 2 in the weeks to come.