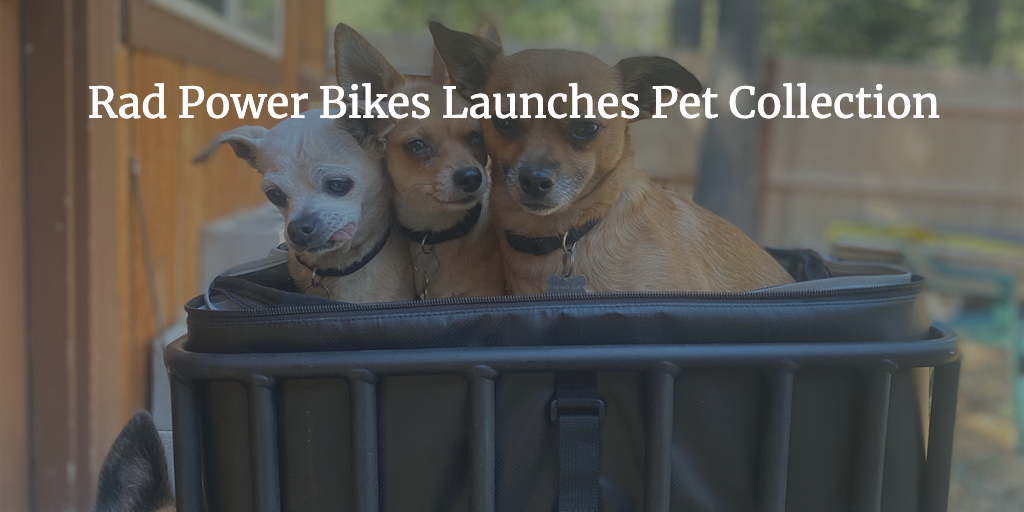 Rad Power Bikes is well known for its wide variety of accessories and they seem to be adding even more accessories to their store as of late. It's nice to have the option of purchasing accessories that are made specifically for your Rad Power Bike. In particular, the front and rear racks as well as the metal baskets are extremely sturdy (get a closer look here). And if you have a pet, you might have even more reason to consider these accessories now.
Rad Power Bikes' "Pet Collection" includes a pet basket carrier, pet basket liner, and for the ultra-Rad-fans: a pet kerchief, chew toy, and a pet water bowl.
The most interesting accessory of the bunch in my opinion is the Pet Basket Carrier. It has the option of being enclosed and one of the main benefits is that it is made to fit the large basket perfectly. At $109 it isn't cheap but if you're looking for a simple solution it's hard to beat. The picture below taken from the Rad Power Bikes website shows the carrier attached directly to the RadWagon 4 with the top removed. The Pet Basket Liner while cheaper, only works with the small basket. Since the design is more simple this would be something that would be easier to DIY at home.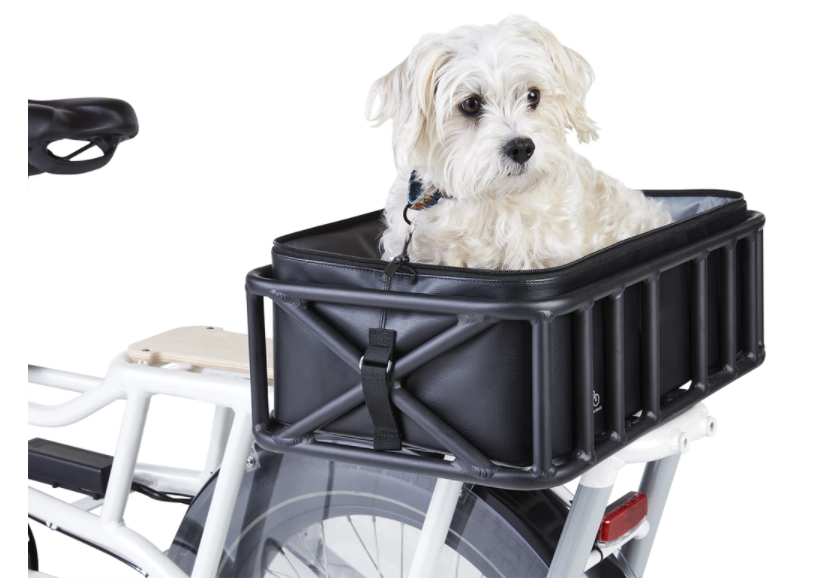 As far as the other accessories go, they are in my opinion novelties. I like supporting Rad Power Bikes because they genuinely are a great company with fantastic products, but I'd personally opt for their t-shirts or even a new hat which would get more use. If you do end up purchasing any of these items in the Rad Power Bikes pet collection please let me know what you think in the comments below. Or if you have other solutions for your dog (or cat) riding Rad please share them with me or on the Rad Owners Forum.
If you're looking to purchase these accessories or any other Rad Power Bikes products please consider using my affiliate link which helps support Ebike Escape.