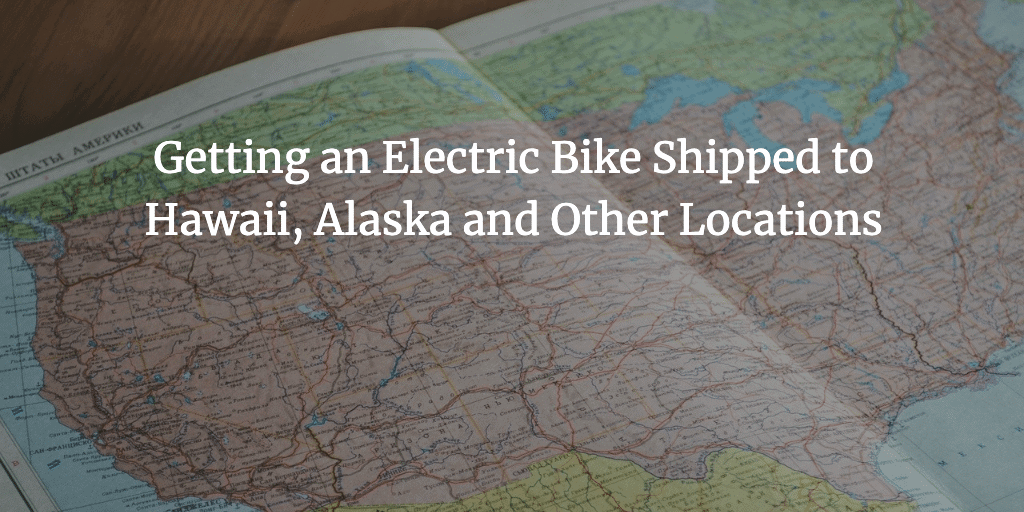 If you live in the contiguous United States, getting an ebike shipped to you isn't a problem. However, it can be more challenging if you live in Hawaii or Alaska (or in a different country altogether). In this post, I hope to save you some time narrowing down the brands that will ship to Hawaii, Alaska and other locations. If you have any other insights to share based on your own experience, please post a comment below.
US ebike companies that ship to other places
Ebike Dealers that Ship to Hawaii and Alaska
Bikeberry.com is an authorized retailer of over 20 electric bike brands. They ship to Alaska, Hawaii and Guam and offer over 200 different models of electric bikes.
Ebike Companies that Don't Ship to Alaska, Hawaii etc.
Rad Power Bikes – Rad Power Bikes doesn't currently ship to Hawaii or Alaska. Rad Power Bikes has dedicated websites for both Canada and Europe.
Juiced Bikes – According to the Juiced website, "Shipping information and policies only apply to the 48 contiguous United States. Unfortunately, at this time we do not ship to Canada, Hawaii, or Alaska."
This post will continue to be updated with the latest information from popular ebike companies in the United States. If you're an electric bike company and want to be added to this list please contact us.