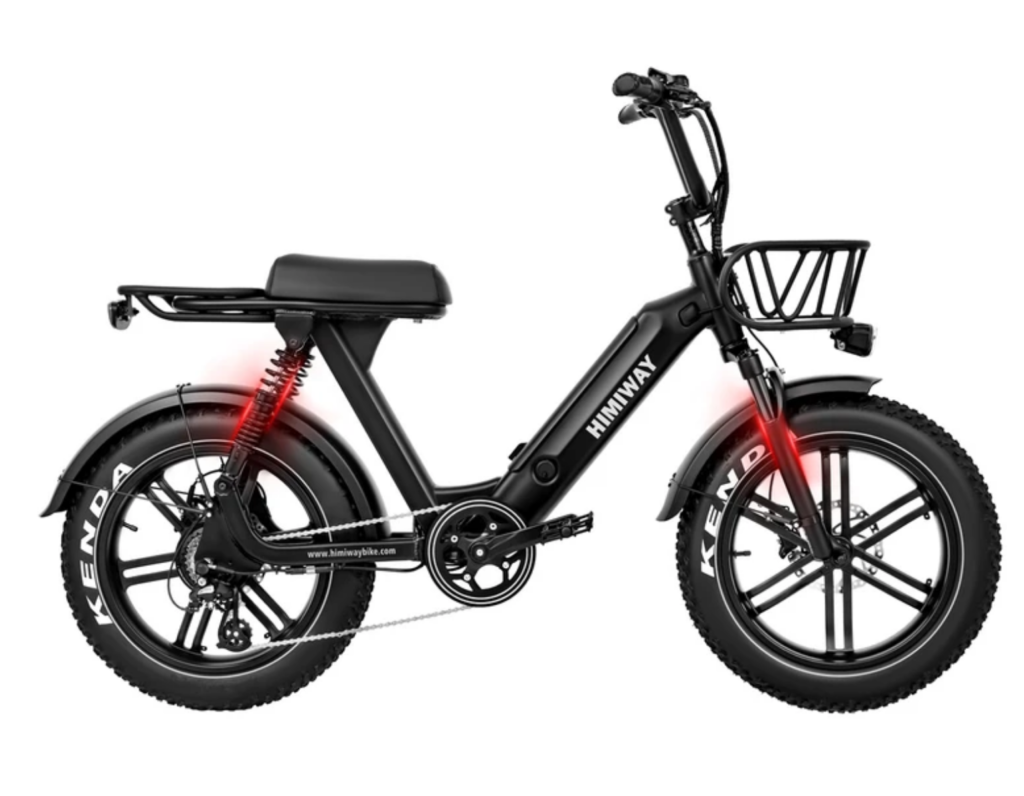 Well, we just couldn't not do a Himiway Escape review, now could we? This blog is, after all, called Ebike Escape. And it just so happens the Himiway Escape is quite the bike to review, as moped-style ebikes gain in popularity.
You might have seen our earlier Himiway review, when we compared the Himiway Cruiser to the RadRover5. Both are great bikes, and as we concluded, the Himiway Cruiser is a serious contender in the fat ebike arena.
The Himiway Escape is likewise definitely that for the moped-style electric bicycle.
The specs
Much like the Cruiser, the Himiway Escape has a 750-watt (continuous), 80 nm torque motor. According to Himiway the max speed on the Himiway Escape is 23 mph without pedaling. With pedaling it apparently is capable of around 28 mph. Himiway also told me the motor is made by Himiway though I haven't seen the bike in person to confirm.
The 672 watt-hour Samsung 48V lithium-ion battery provides 25-40 miles per charge and takes about 6-7 hours to fully charge. That range is going to be highly dependent on just how heavily you are using that throttle. It even integrates nicely into the frame which is unique for a moped style electric bike as you'll see in the comparisons below.
One bright point of the Escape: it's a full suspension bike with front hydraulic suspension fork that locks out to maximize efficiency and battery performance on flat streets. The dual suspension setup means you'll have a smooth ride on just about any terrain. It also features Tektro Aries mechanical disc brakes with 180 mm rotors.
The whole thing weighs about 90 pounds, has a payload capacity of 330 pounds, and has five levels of pedal assist (cadence sensor). It comes equipped with a 7-speed Shimano shifting system, front and rear lights, and a twist-grip throttle (perfect for these dirt-bike style ebikes). The tires are 4″x20″ Kenda puncture-resistant fat tires. Some ebikes in this class opt for street tires but the Escape sports knobbier tires which allow you to take it off-road. It comes fully equipped with a rear rack, and front and rear fenders (front rack is $89). Both the front and rear racks have the wood-grained platform first seen on the Himiway Cruiser.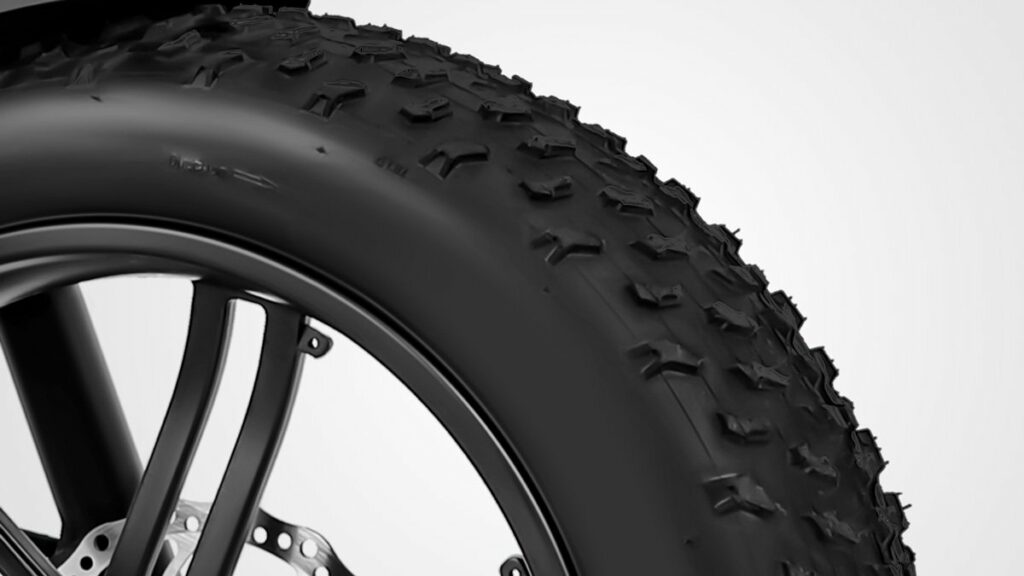 One other cool point about the Escape: No-spoke mag wheels, which require no adjustment (and just look cool!).
One bummer: Unlike Himiway competitor Juiced and some other moped-style ebikes, the Escape doesn't come with a tall seat option. Himiway does claim that the bike can fit riders from 5'2″ to 6″4′, so it should accommodate a pretty good height range. Just keep in mind that pedaling comfortably will be highly dependent on your height. That is if you plan to pedal at all, the Himiway Escape is after all a moped-style electric bike. Taller riders might want to consider the Juiced instead.
Himiway Escape vs Rad Power Bikes RadRunner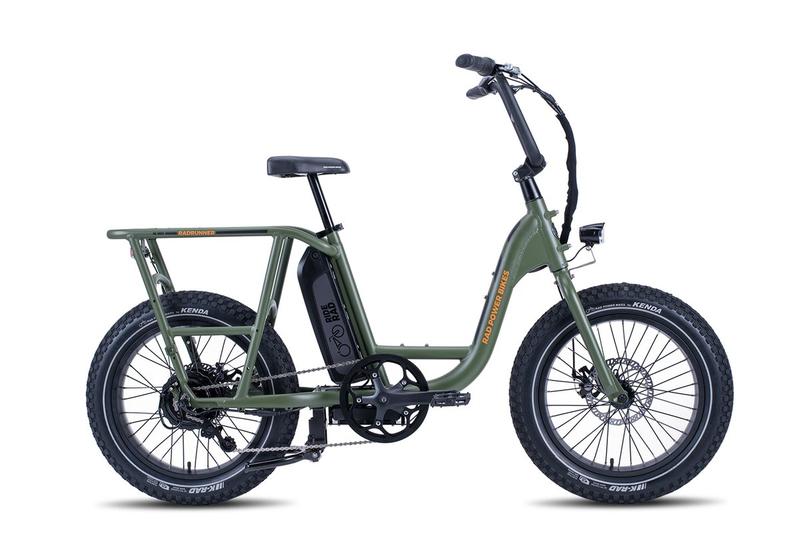 How does the Himiway Escape match up to the Rad Power Bikes Radrunner? For one thing, the RadRunner is a lot less expensive, at $1,199, versus $1,699 for the Escape (get $50 off with my code). And the RadRunner has an adjustable seat, a huge plus for those not of average height. This feature is the deciding factor for some and makes the RadRunner the easiest to pedal moped-style electric bike.
But the RadRunner only comes with a rear rack (no front basket like the Escape has). The RadRunner's range is advertised as a little longer at 45 miles, and carries a little less with a 300-pound payload capacity. Though keep in mind both the Himiway Escape and the RadRunner have the same battery size (14Ah) and also both sport Samsung cells. You can expect less range with the Himiway Escape simply due to the increased weight. An important distinction is the RadRunner's single-speed drivetrain, adding some simplicity over the Escape (though many might prefer the geared design for conquering hills).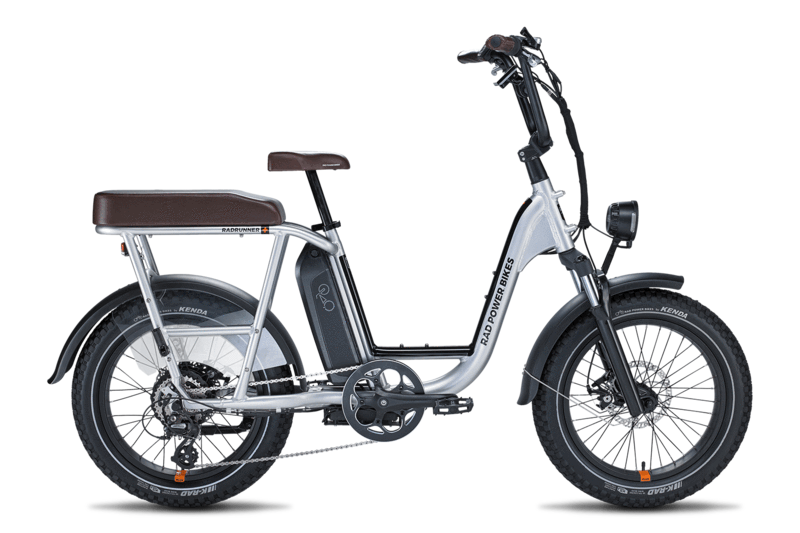 But where the Escape really shines (and likely a good reason the price is more): the RadRunner has no suspension. I think we can say with confidence that the Escape, with its dual suspension and hydraulic front shocks is going to be a much smoother ride.
Another option is the Radrunner Plus, which is a little closer to the Escape in terms of features (and price), with a front suspension fork, premium headlight and, unlike the Escape or most other moped bikes we've seen, comes with a passenger seat kit in the back. The RadRunner Plus does lack hydraulic disc brakes, instead opting for lower-cost mechanical disc brakes.
Himiway Escape vs Juiced Scorpion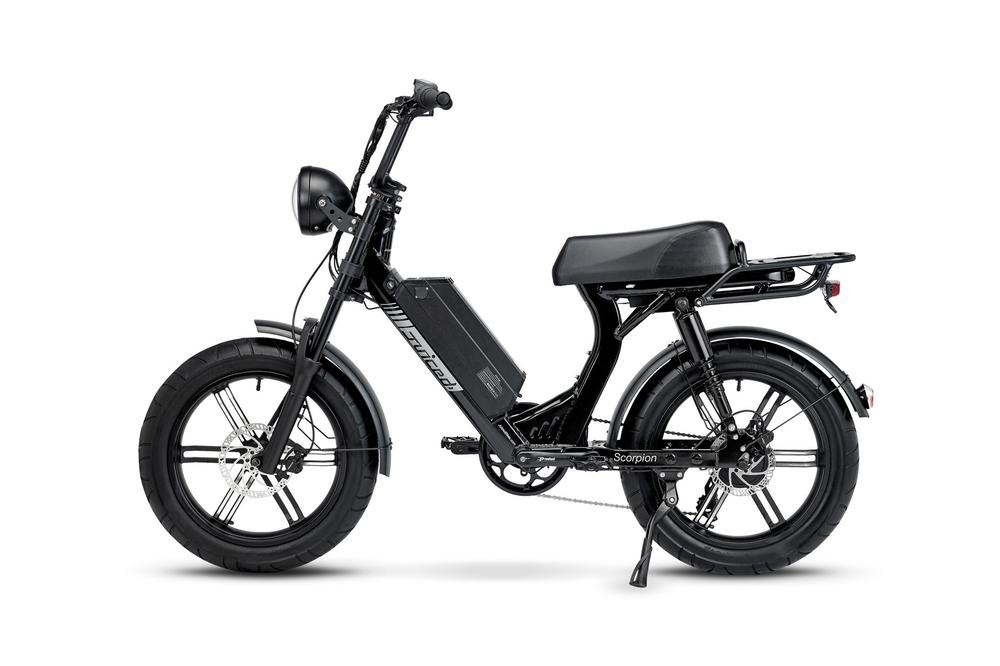 Another good bike to compare the Himiway Escape to is the Juiced Scorpion. The Scorpion is a little more expensive, it's true, but boasts top speeds of 28 mph+ (Himiway doesn't list a top speed on its website) and a 52V battery. The Juiced Scorpion 750-watt motor peaks at an impressive 1300 watts. Its tires are a little fatter at 4.25″ (NOTE: Says 4″ in one place, 4.25 in another), but its weight capacity is only 275 pounds, less than either the Himiway or the RadRunner. It also has dual suspension and cadence pedals senors.
The Escape is a little lighter and comes with that nice front basket. It is $100 less than the Scorpion and both bikes sport the no-spoke mag wheels. If your budget allows the even more expensive Juiced models are worth checking out. The brand new Juiced HyperScrambler 2 offers an impressive 2 battery option for an impressive 100+ mile range.
Himiway Escape vs the Super73 S1
So what about how it compares to the Super73, a bike maker specializing in moped/dirt bike style ebikes? About the closest in price is the S1, currently on backorder until December (take $100 with my code). It's a little more expensive: $1,800 versus the Escape's $1,699.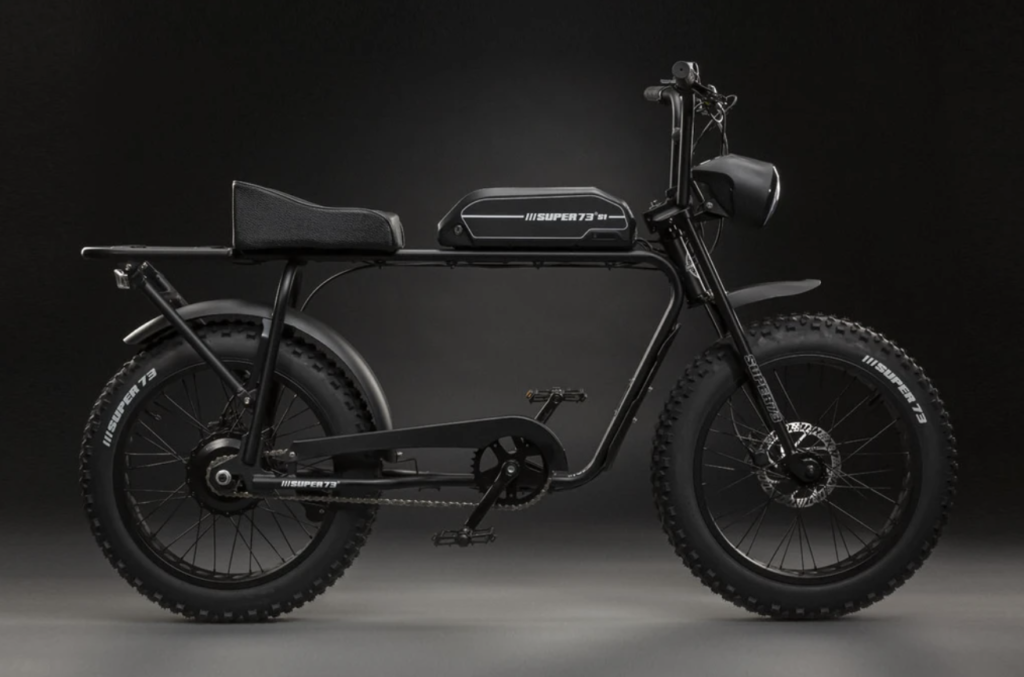 The Escape beats the Super73 in smooth ride – the dual suspension is hard to argue with. The S1 is a rigid fork design made more for flat urban cruising.
Where the S1 shines though is in sheer power. It's 1,000-watt motor and 768 watt-hour battery give the S1 an advantage in power and range, boasting 50+ miles using the eco pedal assist mode (about 30 mph with throttle only, under 20 mph operation). And it fits riders from 5'2″ to 6'2″, with an optional extended seat for taller riders. Like the Escape, it has hydraulic brakes but expect a much rougher ride because of the lack of hydraulic shocks. The payload, at 275 pounds, is less than the Escape's at 330 pounds.
Final thoughts
Overall the Himiway Escape really stacks up well to the competition and for most people wanting a good overall moped/dirt bike style that handles well off-road for a smooth ride, the Escape is a good option. Those looking to save some money might want to consider the RadRunner (but sacrifice comfort) or who want more power, might look to the Juiced Scorpion or even the Super73 S1 (again, at the sacrifice of a smooth ride). Perhaps the only thing worth investigating more with Himiway is their customer service and claims of a 2-year warranty.
Remember, if you want to save $65 off of the Himiway, just use this code. Make sure to check out Himiway's Facebook group as well.