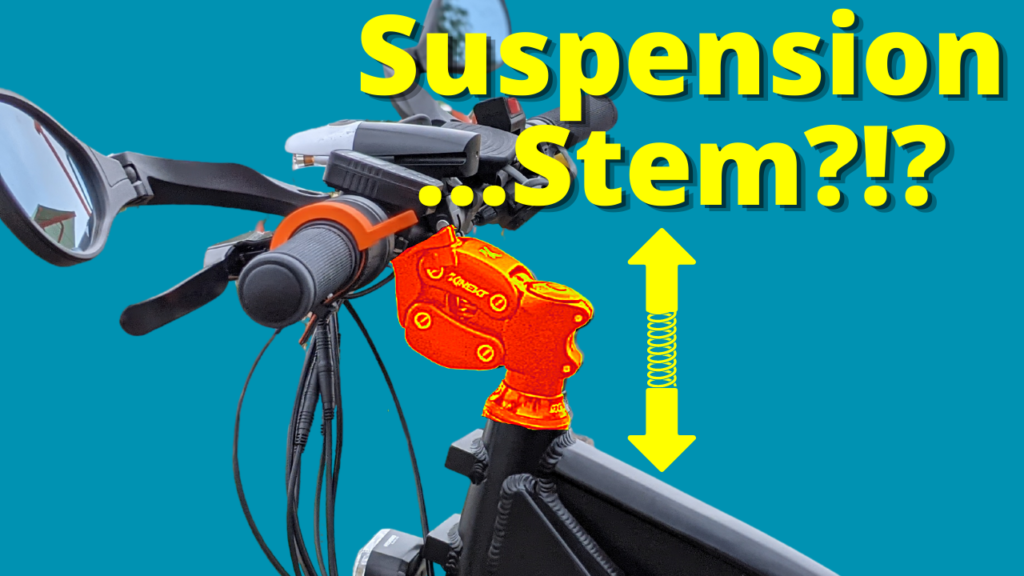 One of my favorite things to do is to test out new accessories for bikes. It's even more fun when it's a unique product like the Kinekt suspension stem. Kinekt By Cirrus Cycles is also known for its suspension seatpost, a product I highly recommend. They sent me both suspension products so I could do a review.
The suspension stem comes in at $180 and is available on Amazon and on the Kinekt (Cirrus Cycles) website. This will certainly put it out of reach for some riders. But if you spare no expense when it comes to comfort then the Kinekt suspension stem might be one to consider. It is a high-quality product that works as advertised – reducing arm, wrist, and shoulder discomfort. We opted to put the stem on our Eunorau fat tire dual motor electric bike since it lacks front suspension.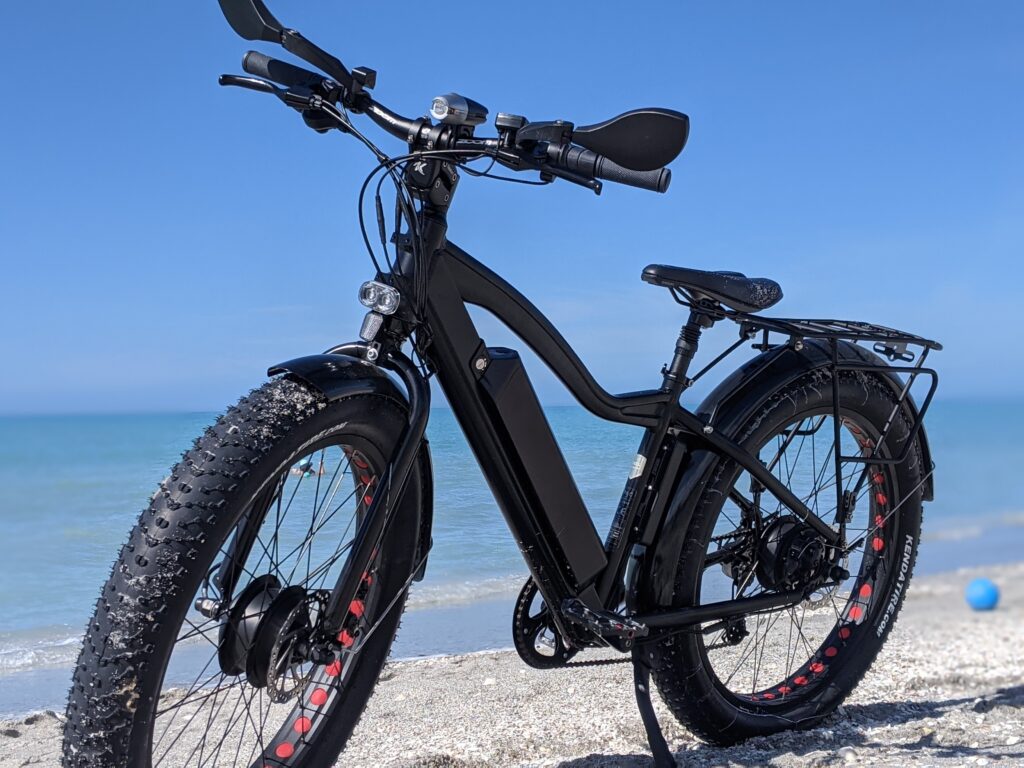 Kinekt Suspension Stem Features
The 15-20 mm of travel will be especially beneficial on bikes that lack front suspension. Like the Kinekt suspension seatpost it includes springs with various stiffness so you can adjust it to your liking. The medium spring comes installed, but it also comes with a soft and firm spring. In my testing (see the video at the bottom of this page), I found the firm spring to be the best. This helped ensure that my pressure on the handlebars wasn't compressing the spring, leaving the suspension to do its job on the rough terrain. Speaking of the suspension, it will even help soak up the slightest of bumps that you encounter on and off-road.
Suspension Stem Sizes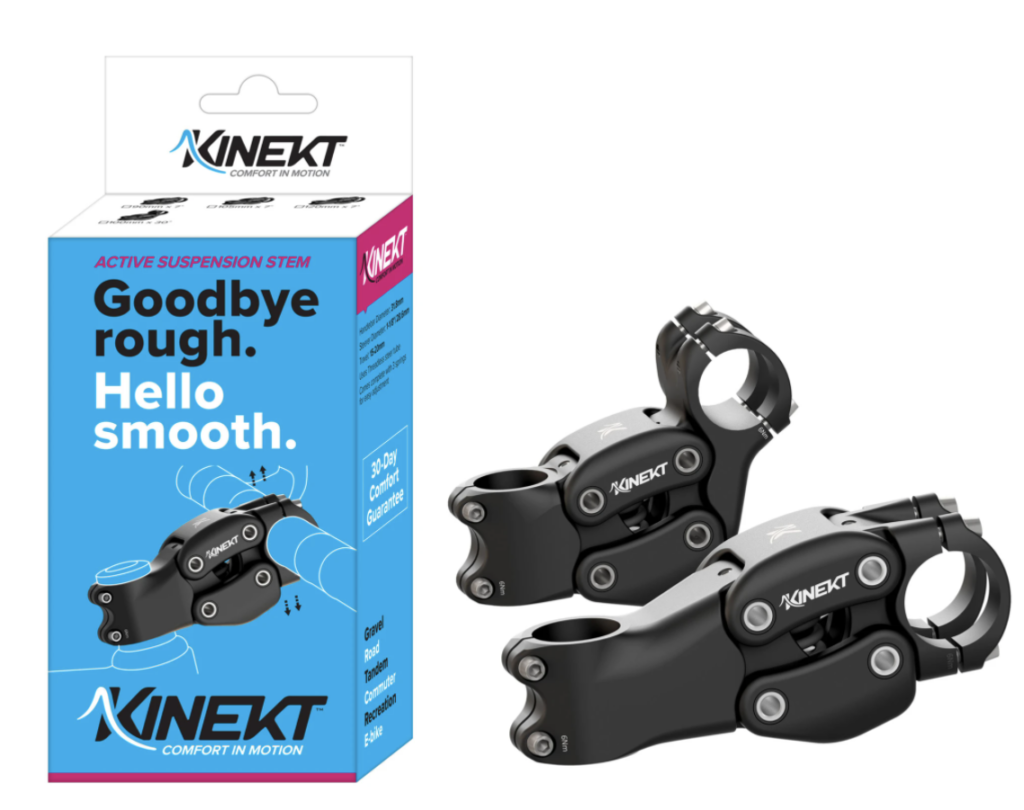 The Kinekt suspension stem is offered in 4 different sizes. There are three with a 7-degree rise: 90mm, 105mm, and 120mm. There is also an option for a 30-degree rise that is 100mm long. I went with the latter (pictured above) since I wanted a more upright riding position on the fat tire electric bike. The size options are nice since you'll surely be able to find the right size for whatever type of bike you put this on.
All of the suspension stems include 31.8 mm handlebar clamps and you can use shims (not included) to fit smaller bars. They all fit a 1 1/8 inch (28.6 mm) steerer tube.
Safety
Perhaps one of the biggest concerns is how the Kinekt suspension stem might impact your ride, especially while braking. However, the vertical spring paired with the fact that there is only between 15-20 mm of travel means there is no impact to your riding position – even while braking.
Conclusion
The riders who will benefit the most from the Kinekt suspension stem are those who go on long rides frequently or have upper body sensitivities. If you don't already have a suspension seatpost, that is in my opinion a better place to start. From there you can consider the Kinekt suspension stem if you find you want a more comfortable ride. If you want to see the suspension stem in action check out my full Kinekt suspension stem review video below.
Looking to purchase the suspension stem and found my review helpful? Using my affiliate link (also available direct from Cirrus Cycles) helps support Ebike Escape (Thanks!).