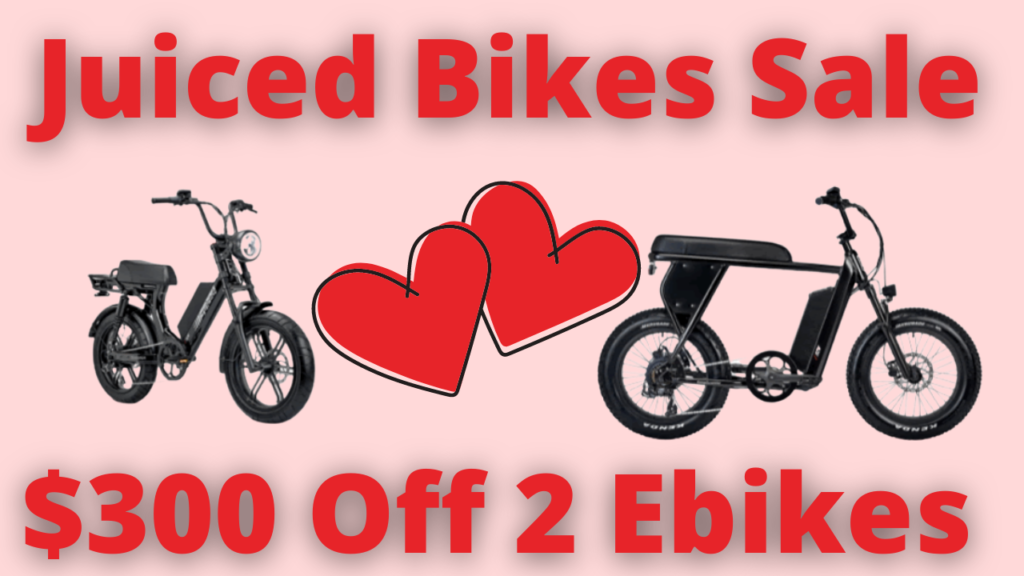 Discounts while ordering multiple electric bikes is not new. Many companies have offered $200 off when you purchase two electric bikes. Today Juiced Bikes announced their Valentine's Day sale with $300 off any two electric bikes. All you have to do is use discount code LOVE300 at checkout.
Typically I only cover sales when they are significant and I believe this is a great deal if you've been waiting to purchase an electric bike. Their popular Scorpion moped style electric bike is currently priced at $1,499 and the Scrambler is priced at $1,599. Some of these prices are even better than the Juiced "flash" sale which happened in October. So if you've had your eye on a Juiced electric bike and can find a friend, family member, or partner who wants one as well, check out the Juiced Bikes website. If you're looking at other brands check out my resources page where I share my favorite electric bike brands.
If you plan to make a purchase please consider using my affiliate link which makes content like this possible.