With a 45% more range and priced at just $1,199, the Lectric XP Step-Thru 2.0 Long-Range bike carries out the details from a reputable ebike brand. The Lectric XP 2.0 was already a folding ebike high on our recommended folding ebike list, but with the introduction of the Lectric XP Long-Range, Lectric now has everyone covered. No more range anxiety!
Read on for our Lectric XP 2.0 Long-Range written review or check out our video review below
Lectric Long-Range Review Video
Frame Design
For those minimalists out there, it's pretty black and white for color choices as those are the two available options with matching painted metal fenders on both front and rear giving it a more overall luxe look. It's offered in both step-thru and high-step variations with the high-step option only available in black. Our preference is the step-thru for its looks and the increased accessibility. Riders from around 5′-6′ tall will fit on the Lectric XP 2.0 Long-Range.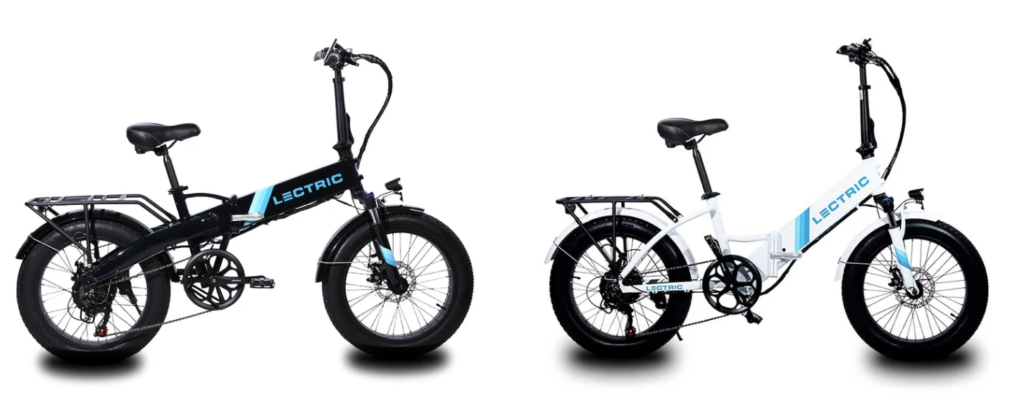 The total weight of the bike with a battery is 64lbs. Without the battery stands at 57lbs. Designed for those compact travelers this foldable e-bike measures 37 x 18 x 28 inches. Unfolded measurements, this beauty is 67″ x 25″ x 47″. A bonus is the handlebars are vertically adjustable depending on your height.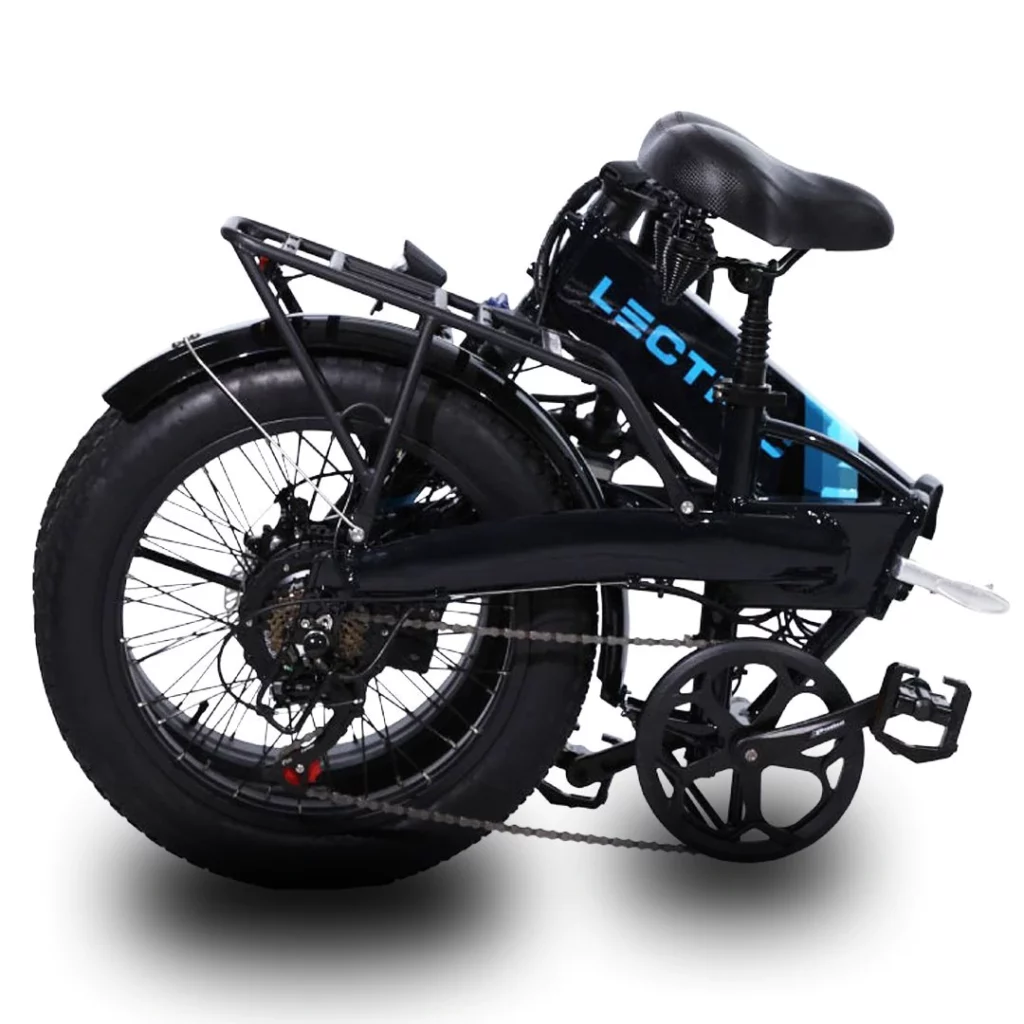 Electric Specs

With a backlit monochrome LCD, the basic screen can be seen easily in the sunlight. Numbers are large and easy to see as are the odometer, voltage, and current trip. Holding down the + and – pedal assist buttons at the same time will allow you to adjust the advanced settings. Be sure to always check the Lectric manual first if you are not familiar with these ebike settings.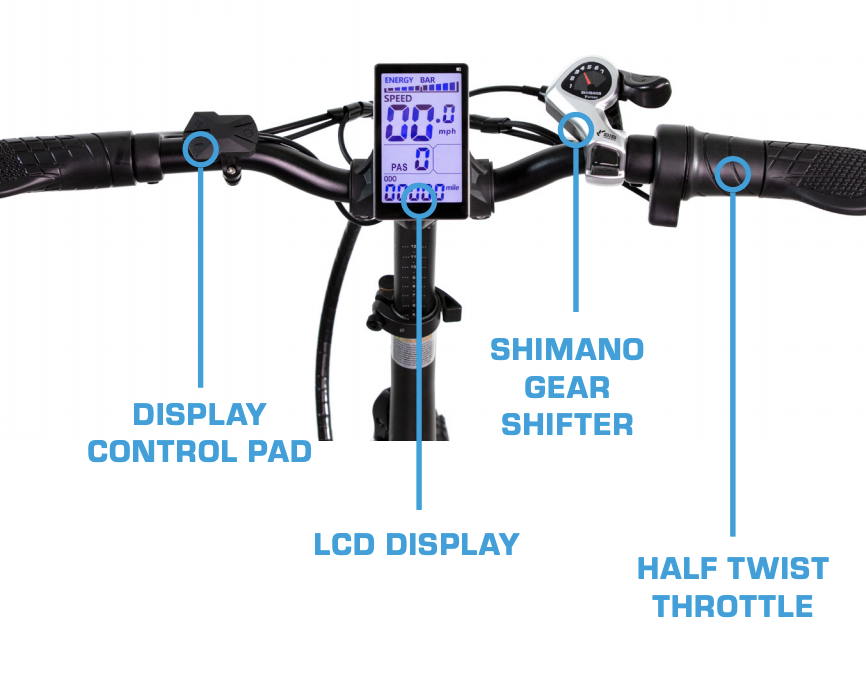 Both the long-range step-thru and long-range high-step models boast 48V 14Ah (672 watt-hours) batteries (compared to 9.6 Ah on the $999 Lectric XP 2.0). And the range estimates are significantly different. Up to 45+ mile range on the 9.6Ah on the standard Lectric battery and up to 65+ mile range on the long range. Even more impressive is the 30-mile throttle-only estimate on the Lectric long range. The bike comes with a 2 amp charger so it will take a full 7 hours to charge up the long-range battery from empty.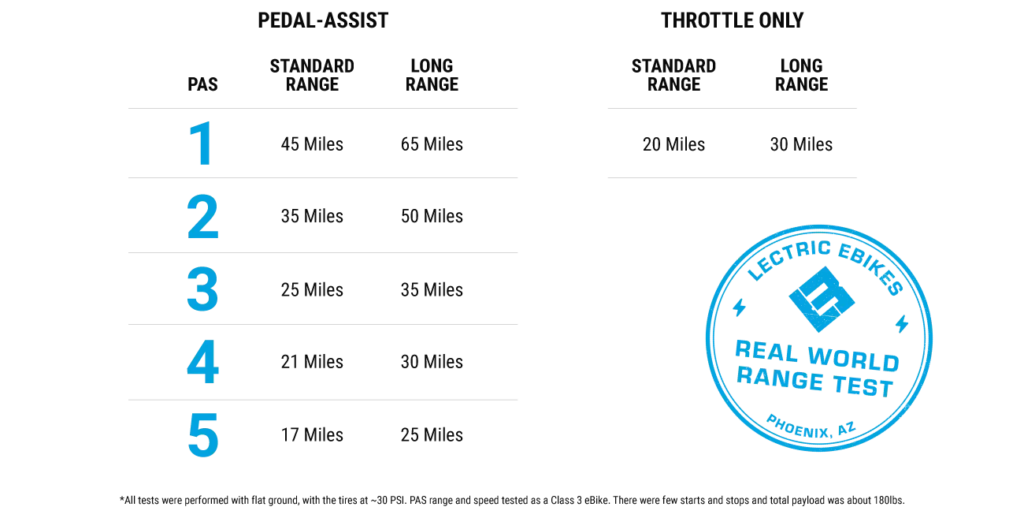 This beaut has a 500-watt nominal, 850-peak motor, capable of handling the steepest of hills (check out the review video above). The ebike comes shipped as a Class 2 ebike with a 20 mph top speed either while pedaling or while using the right-hand twist grip throttle. The speed can be overridden in the advanced settings of the display to put it in Class 3 mode (albeit with a throttle). Be sure to follow all your local laws and regulations.
Lectric XP 2.0 Long-Range Components
Fat Chaoyang 20 x 3 tires are a nice part of this ride as they're not too thin but provide more comfort that can help on the road. 160mm rotors paired with mechanical Tektro disc brakes. provide the stopping power. The bike comes with a rear rack but for more cargo capability you can add the cargo package for $149 at checkout. A Lectric branded saddle is included and provides a decent amount of comfort but a comfort bundle can be purchased for $99 which includes a "giant seat" (their words, not ours) and a suspension seatpost. For more options for saddles or suspension seatposts check out our popular ebike accessories list.
Both front and rear integrated lights are included on the Lectric Long-Range. Similar to other ebikes they offer increased visibility though the rear light could be improved upon. Mounts behind the seatpost allow for a folding ebike lock to be mounted, also available from Lectric. Check out Lectric's full list of accessories available on the XP 2.0 Long-Range.
In the rear is a 14-28 tooth freewheel with an extra-large 52 tooth front chainring allowing the rider to better provide human power at faster speeds. A basic Shimano 7-gear thumb shifter that we see on many electric bikes controls the gears on the right. Finishing out the cockpit are the ergonomic grips, non-locking with palm rests.
Pricing: Lectric XP Long Range vs. Standard
The XP Long Range at $1,199 is only $200 more than the "non-long-range" or standard Lectric XP 2.0 model at $999. If you want to buy the battery standalone it's $500 ($299 for a 9.6Ah battery). Thus our recommendation is to purchase the Lectric XP long-range due to its better value if you're worried at all about range. Note that the high step and step-thru batteries are not cross-compatible. Our suggestion: buy two of the same if buying multiple Lectric ebikes]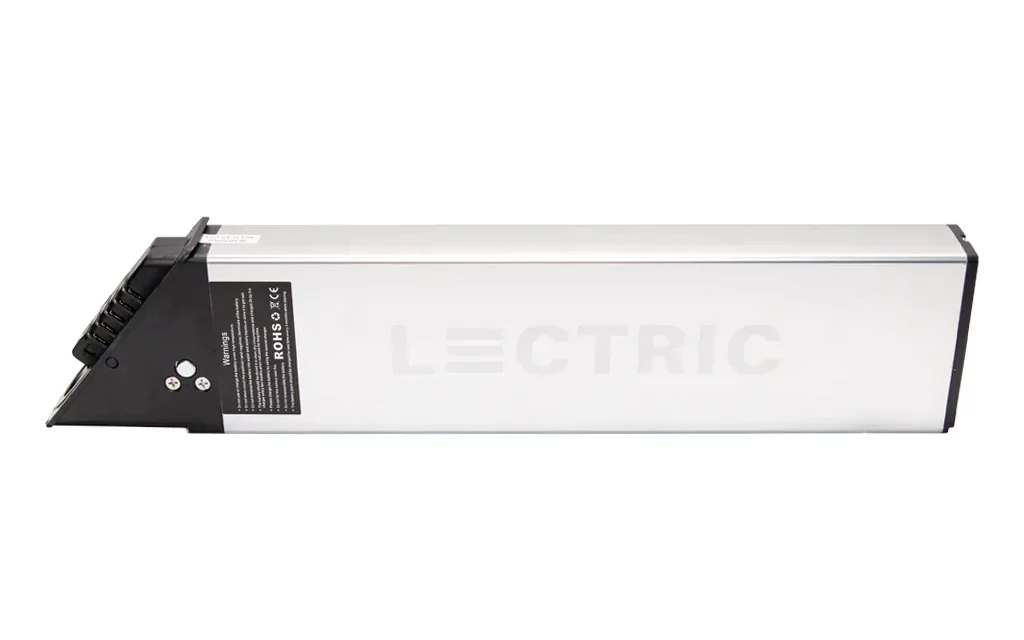 Conclusion
The Lectric XP original 2.0 has a 9.6 Ah battery that did not compete as well with the folding e-bikes which had bigger batteries. This meant if you wanted more range your only option was to purchase a secondary ebike or another folding ebike entirely. With this updated long-range version, however, it's at top of our list for a folding ebike with the best overall value on the current market. Looking for more options from Lectric? Check out our reviews of the Lectric XP Lite and Lectric XPremium.
Lectric XP long-range Review
Electronics (Battery, Motor and Display)

10
Components (Shifter, derailleur, fork)

8.5
Incredible value from known brand
Powerful motor
Easy to read LCD
Includes fenders/rear rack
Cargo/Comfort options available
Step-thru option
Taller riders may not be able to get full leg extension
Key has to be in the ebike to run
Basic derailleur and shifter