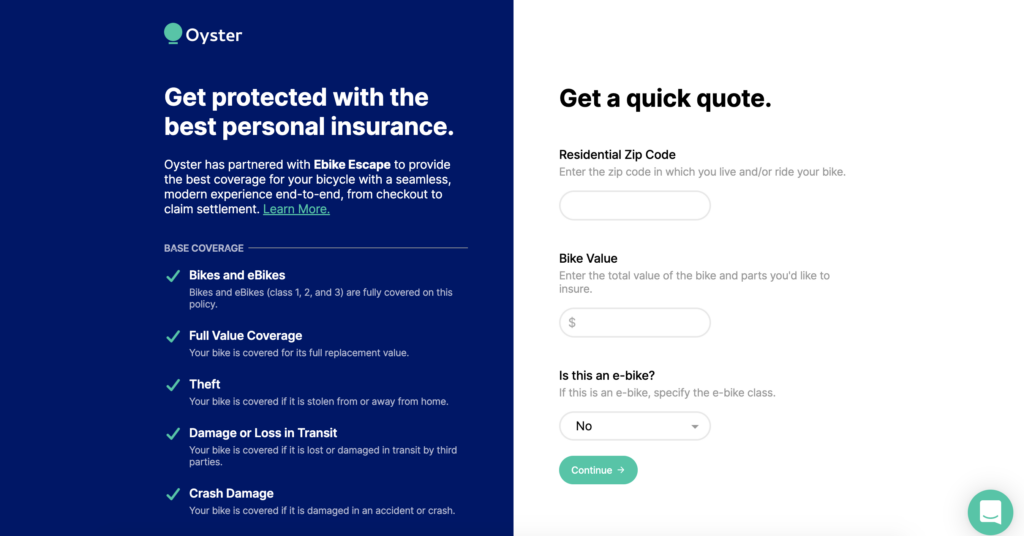 Maybe you've never thought about ebike insurance. But picture this: You just bought your first ebike. It's the most you've ever paid for a bicycle in your life, and you're excited to ride it around.
But what if someone steals your ebike? Or what if you get into an accident? A car hits you and crushes your bike? Or it's stolen out of your garage, something that has happened to other owners. Just look around the ebike Facebook groups and you'll unfortunately see examples of each.
A new company called Oyster now specializes in small item insurance. They specialize in bicycles and ebikes, and they plan to make it the easiest insurance process you've ever used.
Ebike Insurance Coverage
Oyster's goal is to "democratize" the insurance space, utilizing technology and data to deliver that to customers. Using a sign-up process that its founder, Nikhil Kansal, says takes about a minute (just 5 steps!), ebike owners can have peace of mind knowing their ebike is covered for a variety of calamities.
Making claims on the site is just as simple, Kansal says. Oyster is intended to make insurance as simple as using a stock trading service such as Robinhood.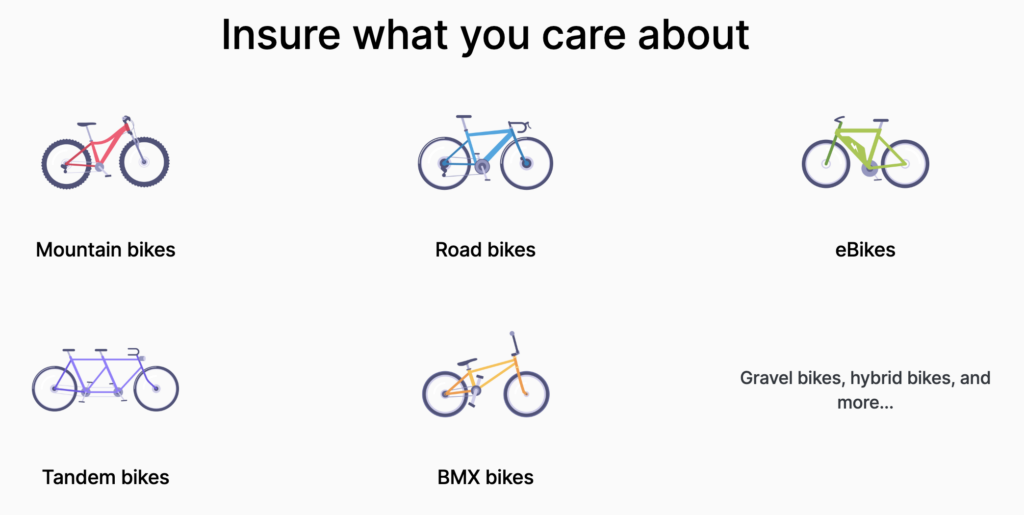 How much does Oyster's ebike insurance cost?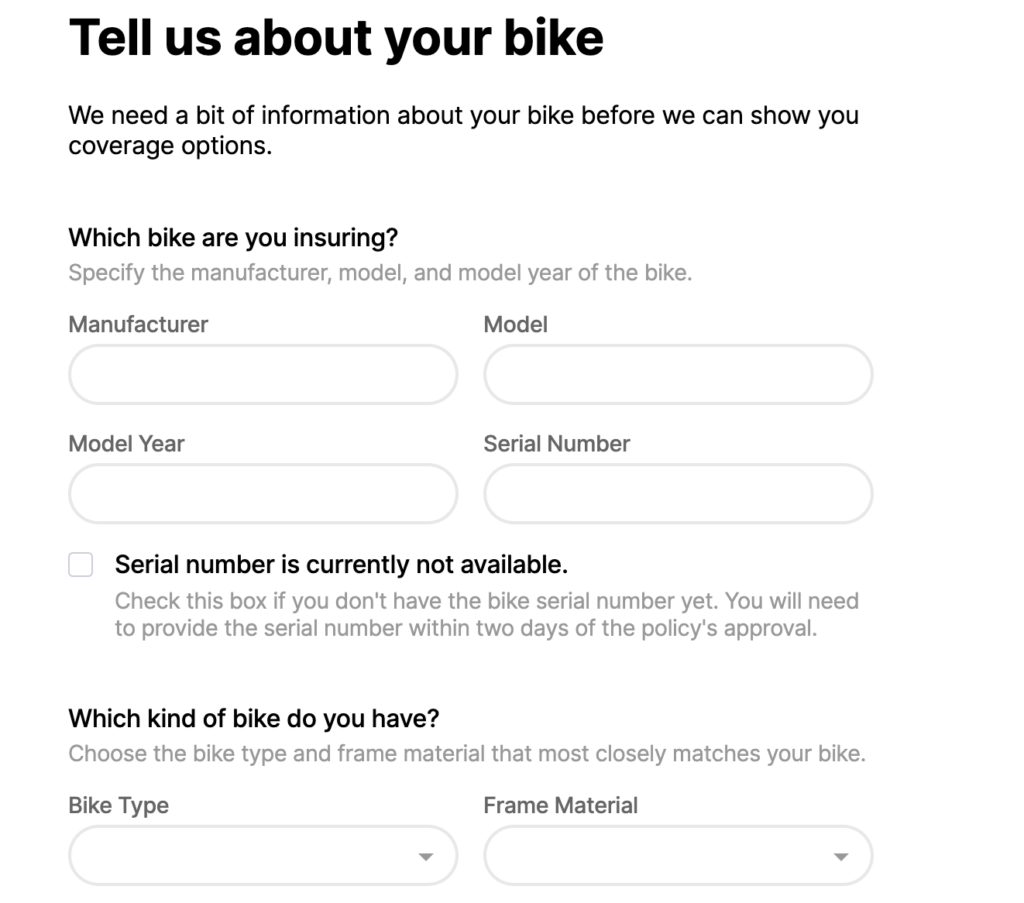 The price of your ebike insurance depends on how much the ebike costs, along with the make and model and of course location. Insuring an ebike in New York City is going to be more expensive than insuring it in small town Wisconsin where we live.
Insurance rates are typically 6-7% of the value of the ebike per year and is paid yearly, Kansal says.
Here is an example ebike insurance quote for Ebike Escape owner Ryan. His 2021 Rad Wagon 4 with accessories would cost $13.25 per month or $159 per year. This includes a total insured value of $2,400.
Adding $1,000 of medical payments and $25,000 of liability would cost $20.92 per month or $251 per year. And all of that comes with a $200 deductible which can be adjusted upwards to lower the premium.
What does Oyster's plans cover?

The base plan covers a surprising number of things. It covers theft, damage in a crash, damage during transport, and even replacement parts. That's all under the basic plan. There's even options to be covered in a race, and your clothing is even covered.
There is also a medical add on that covers your medical bills up to $1,000 if you're in a crash. And, there's an option for third-party liability if you were to get into a crash and damage someone else's property or hurt someone.
Ebike insurance vs. Homeowner's insurance
But wait, can't I just add ebike to my homeowner's or renter's insurance? Technically yes, though you may not have coverage when you're out and about. Plus some insurance companies don't have the option for ebikes. Oyster is purpose-built for insuring electric bikes.
Homeowner's insurance typically comes with a high deductible, and bikes might be capped at $1,000 in value no matter how much the bike cost. Besides full theft coverage, having the option for medical payments and liability are additional benefits of Oyster. You can also get a replacement bike rental and should you travel internationally, your ebike is covered worldwide.
Conclusion
Kansal says he founded Oyster because most people will have to deal with insurance at some point in their lives, but it's typically not a pleasant experience. Oyster aims to change that by employing an easy-to-use interface, designing its platform with knowledge of ebikes, and streamlining its claims process.
It's safe to say that Oyster is revolutionizing the space for ebike insurance. Check out how much it will cost you to insure your ebike through Oyster – you might be surprised how affordable it is!