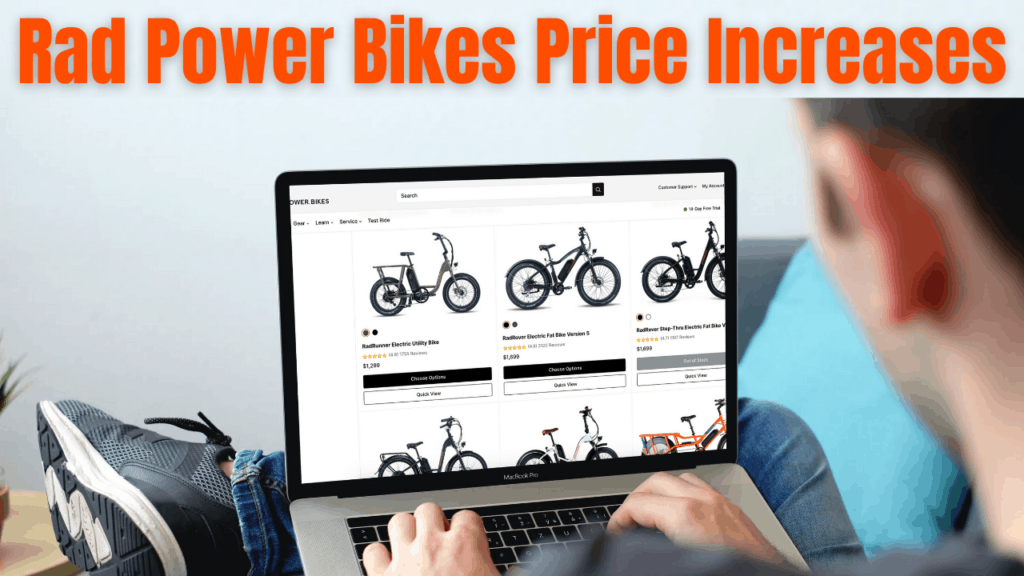 Are the new price increases on Rad Power Bikes models due to tariffs on ebikes? That was my first question this morning when I learned of the $100 (and one $200) price hike on some models. But it seems there are a variety of factors at play as Rad Power Bikes shared with us below. For context, Rad Power Bikes last increased prices on three models in October 2020. At that time, the RadWagon increased to $1,699 which put it at the same price as the RadRunner Plus. The RadRover 5 increased $100 to $1,599 and the RadMission was increased $100 to $1,099 though this was expected since the RadMission was still at its $999 introductory price.
What Rad Power Bikes Prices Changed in 2021?
This time around we saw price increases on the RadRunner, RadRover (both high step and step-thru), RadWagon, RadRunner Plus, and the RadCity (both high step and step-thru). In fact, the only models that prices did not change on were the RadMini and RadMission. It's worth noting that the RadWagon 4 saw a $200 increase and is now the most expensive model from Rad Power Bikes (but still my favorite).
Here is what a Rad Power Bikes spokesperson had to say regarding the price changes:
Within the last year, multiple factors have impacted the global supply chain, which inevitability has impacted the ebike industry and retailers worldwide. Rad is facing increased material and component costs across manufacturing, in addition to significantly higher transportation costs. Our first priority is to ensure Rad can continue to offer our market-leading ebikes and unparalleled customer service to our customers. To do this, Rad is increasing the prices of select bike models effective immediately.

We are confident that our exceptional quality, hundreds of passionate customer service team members, and the long-term viability of our company and business model will ensure we serve the Rad community well today, and throughout the lifetime of their Rad journey.
While the news is disappointing for consumers, Rad Power Bikes isn't the only company that has increased prices on ebikes as of late. In our post about tariffs on ebikes, we shared that Juiced Bikes and Ride1Up have also increased prices on their electric bikes. These two companies attributed the change directly to the expiration of an exception on ebike tariffs.
Planning to buy a Rad Power Bike? Using our affiliate link supports content like this.