I wouldn't call it the most obvious partnership, but who am I to judge? I like Rad Power Bikes and I do enjoy beer. I've even enjoyed a PBR from time to time.
Today Rad Power Bikes announced a gear partnership with Pabst Blue Ribbon. Perhaps even more interesting to readers is the custom RadRunner they are giving away to kick off the Pabst partnership. The RadRunner is painted by ANTA52 (Instagram), an artist and illustrator who works in and out of the Coachella Valley and Los Angeles. To put it simply, the custom RadRunner, which can be seen below looks badass. It's black and white throughout with the exception of the grips, which look to be Rad Power Bikes grips offered in orange.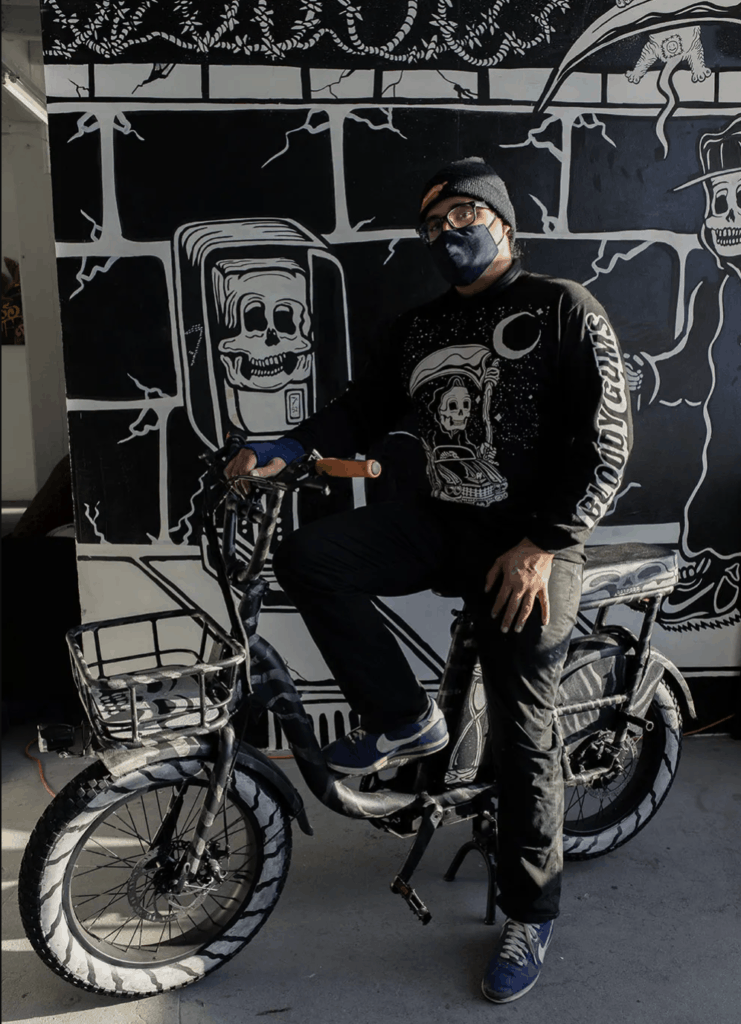 Win the Custom RadRunner
In order to enter to win the RadRunner you have to follow @pabstblueribbon + @radpowerbikes. (Follow me while you're at it?) After that, all you have to do is tag a friend who you want to win in this post (it is the holiday season after all!).
Rad Power Bikes & Pabst Gear
As far as the gear goes there is an insulated cooler (for beer of course), messenger caps, various shirts, reflectors, and handlebar end caps. Prices are in line with Rad Power Bikes' other merch so expect to pay about $30 for a shirt. The insulated bag ($100) is made to fit the Rad Power Bikes front-mounted basket (currently sold out). Note that the front-mounted basket is different from the small basket.
So if you're looking for a unique gift for your favorite Rad fanatic this might be a good surprise. My personal favorite of the Pabst Rad Power Bikes merch is the messenger hat. The only downside is the steep shipping cost on all of the items ($15 shipping for a $30 T-Shirt?).
Check out the full lineup of Pabst X Rad Power Bikes merch.