When I first completed my Roadster V2 review there were murmurs of a gravel edition. Many who commented on the video expressed interest in such an ebike. With the attractive price of the Roadster V2, it was anticipated that the Roadster V2 Gravel model would come with an equally impressive price point. And now Ride1Up has delivered with an affordable gravel ebike priced at just $1,245 (a $200 premium over the standard Roadster V2). Preorders start Monday, October 4, 2021 with deliveries anticipated for December 2021.
Roadster V2 Gravel Specs
Like the original Roadster V2, the gravel edition sports familiar features: its belt-driven and still has a stealthy looking frame. New updates include an updated geometry, Tektro Aries mechanical disc brakes, and the belt drive is now using a name-brand belt from Gates, a well-known company in the belt drive game.
The gravel Roadster V2 also is geared lower than the Roadster V2 and includes WTB Resolute 700Cx42 gravel tires. This is a gravel bike after all. Like the original Roadster V2, the gravel version will come in two sizes: 52cm and 58cm.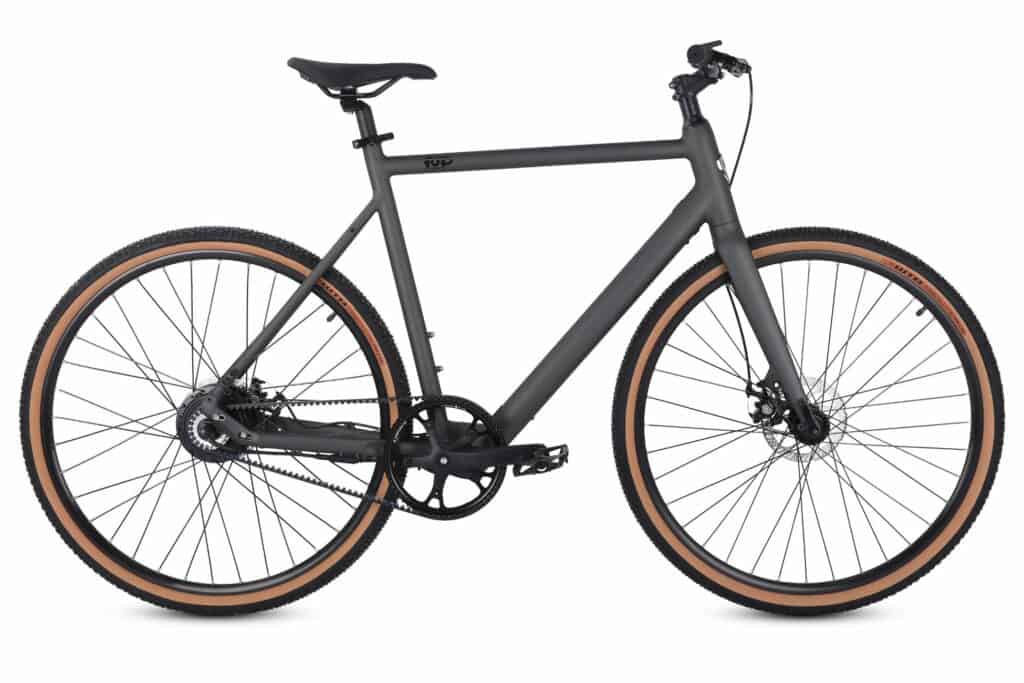 Gravel Roadster Electronics
The new gravel Roadster V2 still sports the same 350 watt nominal, 500 watt geared hub motor with 40nm torque. The max speed is listed at 24 mph though in our testing on the non-gravel version we were only able to hit 23 mph which is still impressive for the smaller 500 watt peak motor. Range is 20-30 miles with the 36V 7Ah Samsung battery that is hidden away in the downtube of the bike. Note that while the battery can be removed, it isn't meant to be removed frequently for storage.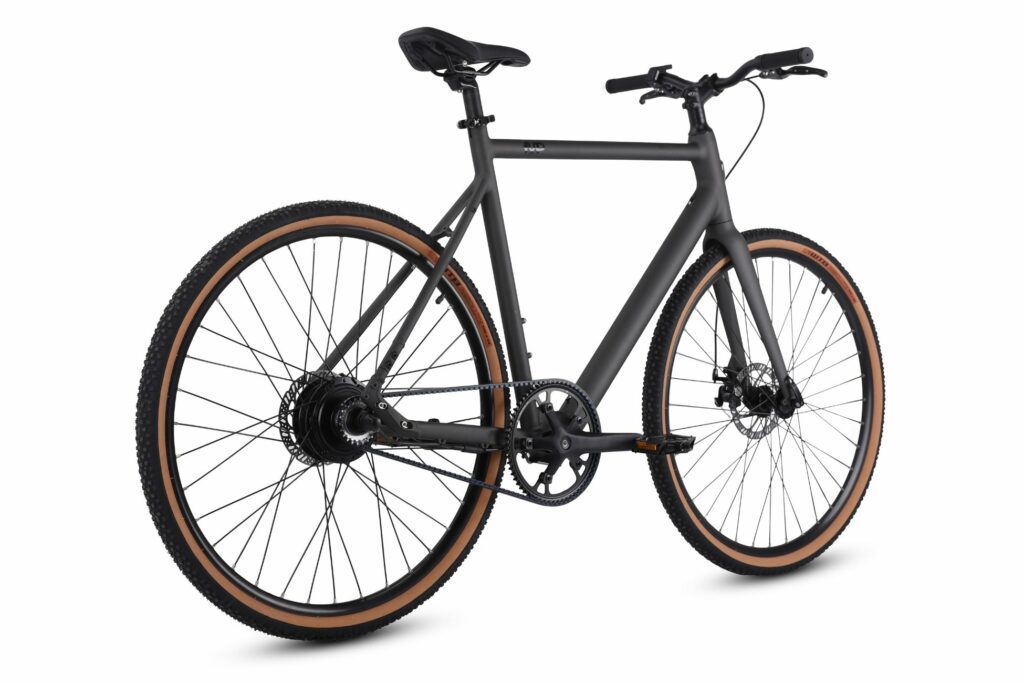 Affordable Gravel Ebikes, an Untapped Market
We anticipate the Roadster V2 Gravel Edition to strike a chord with the gravel bike enthusiasts that find the current gravel ebikes out of reach price-wise. Gravel ebikes can easily cost in the range of several thousands of dollars. Sure, there are tradeoffs compared to the premium brands but the Roadster V2 gravel on paper appears to be a great no-frills entry into the gravel ebike space. And even if you're not into gravel riding this new ebike with its wider tires might make for a great commuter as well. We're excited to see how this market might develop in the future.
We will update this article as more information is available and stay tuned for our full video review. Check out Ride1Up's website to learn more.