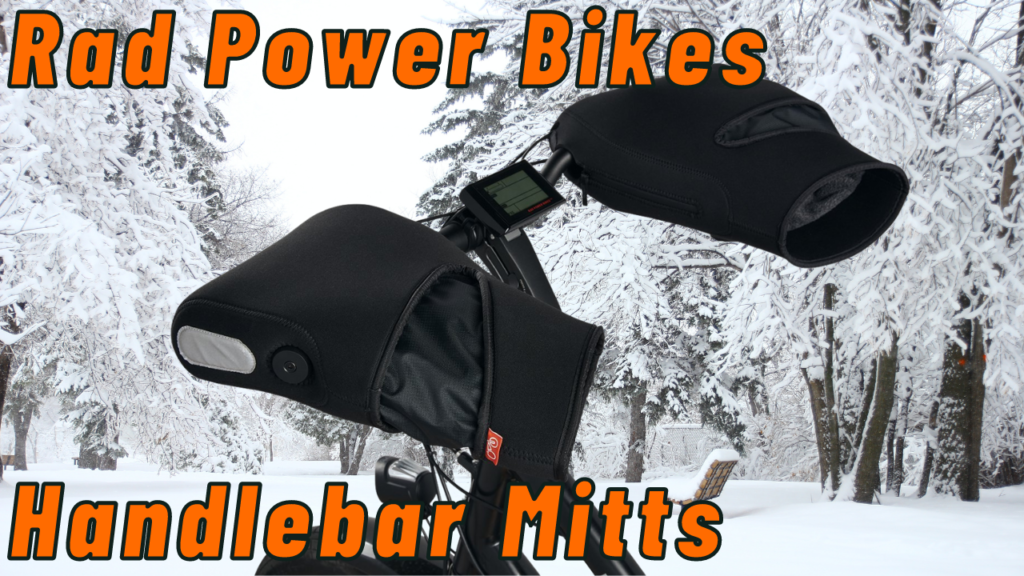 I have to hand it to Rad Power Bikes. They continue to add accessories for their electric bikes. We most recently covered the Rad Power Bikes Enhanced Comfort Saddle, and their new pet collection. The most popular accessories though are their well-built racks (both front and rear). You can check out all of the accessories offered by Rad Power Bikes on their website.
One accessory that I didn't at all see coming is the new handlebar mitts. And even better, they are currently available for shipping so plenty of time to enjoy them yet this winter. I might even pick up a pair so I can share my experience.
What are Handlebar Mitts for Bikes?
Handlebar mitts are a niche product for those who live in colder climates and the reality is many people are not interested in riding in winter. Handlebar mitts are also referred to as pogies and there is even a company with the brand name "Bar Mitts". I've tried numerous brands of handlebar mitts and they make a great deal of difference when it comes to winter riding. This is especially true for those whose hands get cold easily – like mine.
Most often they are made of neoprene to protect against the cold and wind. To go along with handlebar mitts I recommend a set of thin, but still, warm gloves that provide an additional layer of protection. You'll still want full use of your fingers so be sure the gloves don't restrict your movements as this is a safety concern.
Suffice to say if you want to extend your riding season and you live in a colder climate – handlebar mitts are something you should consider.
What makes Rad's Handlebar Mitts Unique
But what makes the Rad Power Bikes handlebar mitts unique is their customization. The price-tag of $79 seems reasonable for something meant for the swept-back handlebars on almost all Rad Power Bikes models. Plus they look well designed and appear to provide ample room inside the mitt. Remember, you need to be able to easily use your brakes and adjust your pedal assist levels which are both inside the mitts. The Rad Power Bikes bar mitts can even be locked with a bar plug which is not something you'll find on other handlebar mitts. We will have to wait and see how this feature works in practice.
Rad Power Bikes handlebar mitts are compatible on all models from 2018 onward, with exception of the RadRunner and RadRunner Plus. The RadRunner models, which are moped style electric bikes have differently designed handlebars. The mitts also have a wide opening to fit your winter jacket sleeves. This helps if you ever need to remove your hand from the handlebar mitts for any reason. They are water-resistant, made with Neoprene with Ripstop as well as a microfleece hinge. Clearly Rad really thought these bar mitts through.
Alternatives to Rad Power Bikes Handlebar Mitts
Looking for a better priced option? Bar Mitts is a popular option and their townie style mitts seem to fit the swept-back bars the best. However, you can still make the classic styled mitts work. Another option is a brand called Rockbros, which comes in at an even more affordable price.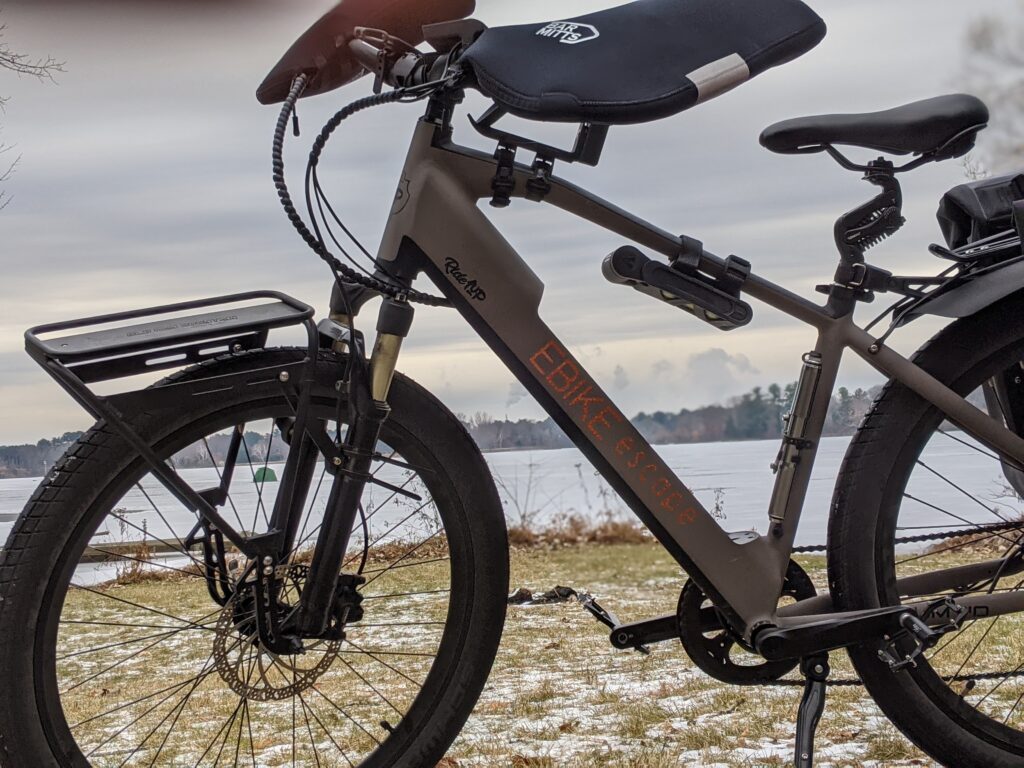 My Take
The new offering of handlebar mitts means that Rad Power Bikes is likely to continue offering the same handlebar styles on a majority of their ebikes. The only downside is the expensive shipping ($15 to Wisconsin) so if you're ordering an electric bike anyway be sure to add the handlebar mitts to your cart so they ship for free. I like that Rad continues to offer more electric bike accessories and hope these bar mitts live up to the quality you should expect for $79. Once I get to test these out for myself I will update this post.
Check out the handlebar mitts on Rad Power Bikes' website. If you end up making a purchase, this helps support Ebike Escape – thanks in advanced for your support!