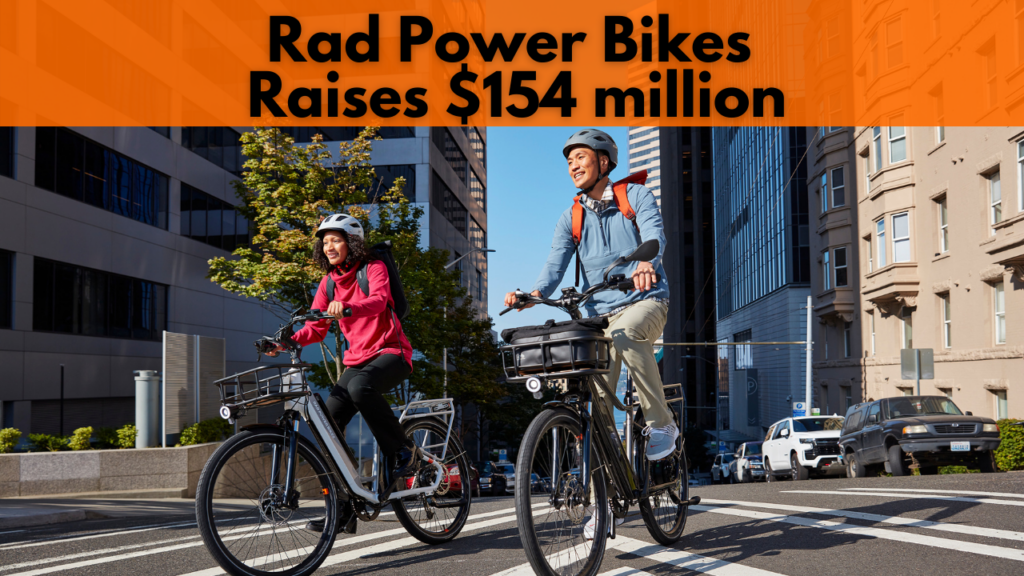 It wasn't even a year ago that Rad Power Bikes raised $150 million. Now the company is back with a fresh influx of new capital to the tune of $154 Million. In total, Rad Power Bikes has raised $329 million. Not only are they the most funded direct to consumer ebike company but they also lead the US in ebike sales. In fact, 100,000 new Rad Power Bikes owners hit the streets in the second half of 2021.
With the new investment Rad Power Bikes plans to triple the number of physical locations by the end of 2022. This includes both Rad Mobile Service and company retail locations. This of course will provide a better support network to their ever growing customer base.
Here is what CEO and Founder Mike Radenbaugh had to say about the recent funding round:
"I built my first ebike in my garage 15 years ago. Since then I've been on a mission to get as many people on ebikes as possible because of the countless ways they improve people's lives…We believe in practical and utilitarian ebikes for the masses, which has led us to creating entirely new categories of ebikes, and drives our accessible pricing, inclusive product design, and industry-pioneering direct-to-consumer sales and service. This record-breaking investment from some of the world's most respected late-stage investors accelerates our efforts to redefine transportation and mobility, offering car-replacement solutions to people from all walks of life that are energy efficient, enjoyable and accessible."
More interesting perhaps is their ambitions in manufacturing and supply chain. On the supply chain side, the company has worked hard to decrease wait times for bikes and accessories. Rad Power Bikes has already opened new distribution centers but has plans for more across the US, Canada, UK and Europe. This means more customers receiving products within a week or less.
Rad Power Bikes also plans to expand manufacturing to include both North American and European production. This is probably the most exciting news as almost all electric bikes today are made in Asia. Bringing manufacturing stateside would be a major differentiator for Rad Power Bikes and with the recent round they have the capacity to make this happen.
My Take on the Rad Power Bikes Funding Round
The pandemic has continued to challenge electric bike companies around the industry as parts shortages continue into 2021. At the start of 2021 we also saw a tariff exception expire and throughout 2021 shipping costs have skyrocketed. This of course has caused ebike prices to increase and customers across the board waiting longer to receive their electric bikes. I have no doubt that Rad's scale has allowed them to fair much better in these challenging times.
In 2021 Rad Power Bikes released two new premium models, the RadRover 6 Plus and the RadCity 5 Plus. They also continue to be the undisputed leader in the direct to consumer ebike space when it comes to customer service. Clearly they have much bigger ambitions and it's going to be interesting to follow along as they continue to grow.