Rad Power Bikes most recently offered discounts as a part of Black Friday. Now they are ending 2020 with the Rad Power Bikes send-off sale. The send-off sale from Rad includes an outfitted RadMission, discounts on legacy accessories and a free front rack with other bikes. Note that the 2020 send-off ends December 28 at 11:59 p.m. PST, or while supplies last.
RadMission Send-Off Sale
The RadMission send-off bundle includes the single-speed RadMission, full fenders, kickstand, rear rack, and front rack for a total savings of $80 if purchased successfully. If you want your bike set up for commuting this is a decent deal on the new single-speed RadMission.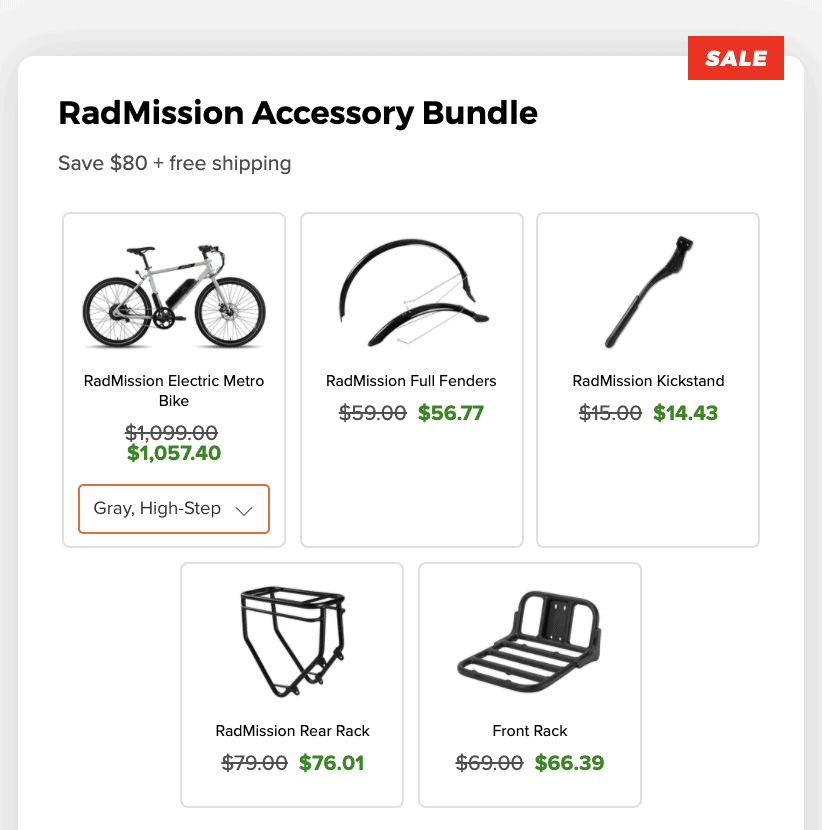 Free Rack With any Ebike
If you're looking to purchase a Rad Power Bike anyway, the send-off sale discount code for a free front rack is a no brainer. When you use the discount code SEND-OFF-SALE on Rad Power Bikes' website you will receive a free front basket (usually $69). This is actually a pretty good value if want the front rack anyway. Note that the only other Rad Power Bikes' discount available is $50 off using my referral code.
Legacy Rad Power Bikes Accessories Sale
If you happen to have an older Rad Power Bikes RadMini, RadWagon, or RadRover and are still looking for some accessories Rad has put a handful on sale. The Deckhand, Caboose, and old RadWagon rear deck pads are all on sale. In addition, legacy fenders for the RadRover and RadMini are also on sale (these models both now include fenders). Head on over to the Rad Power Bikes' website to check these items out.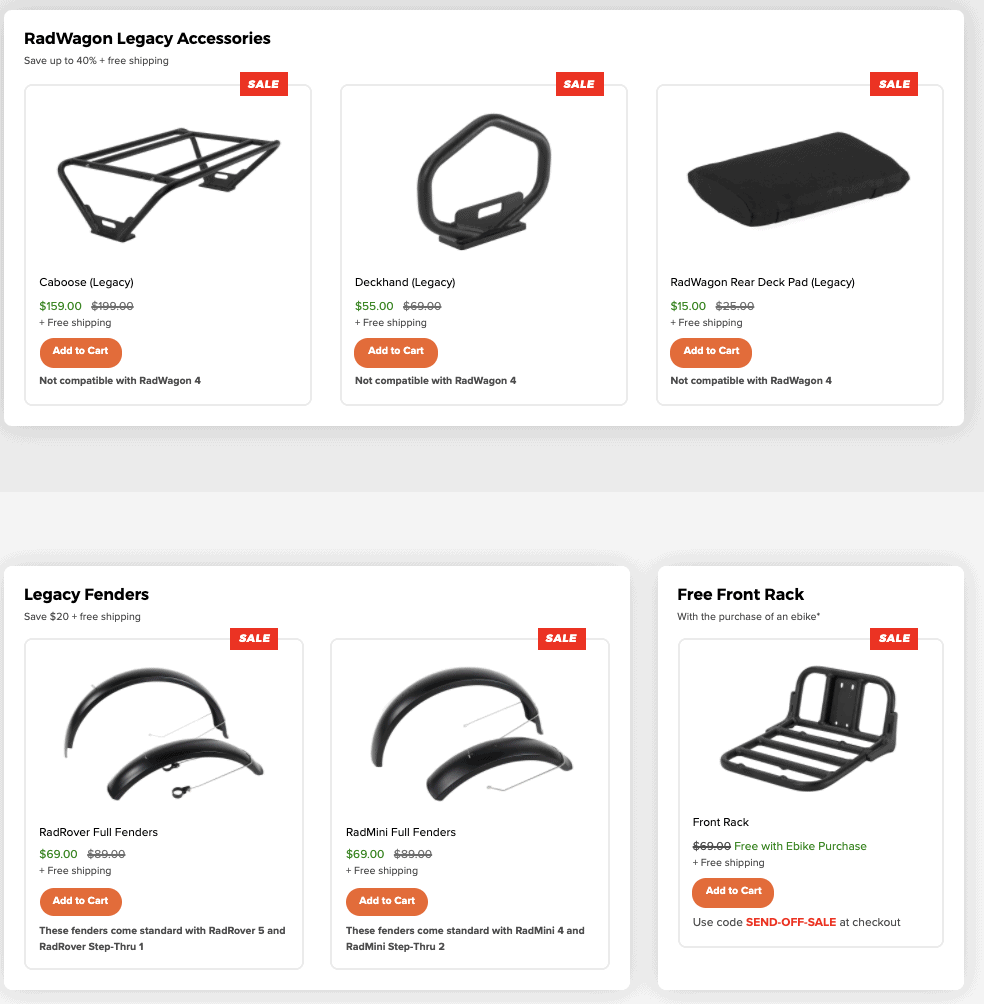 Miss the sale? Using my affiliate link helps support Ebike Escape.