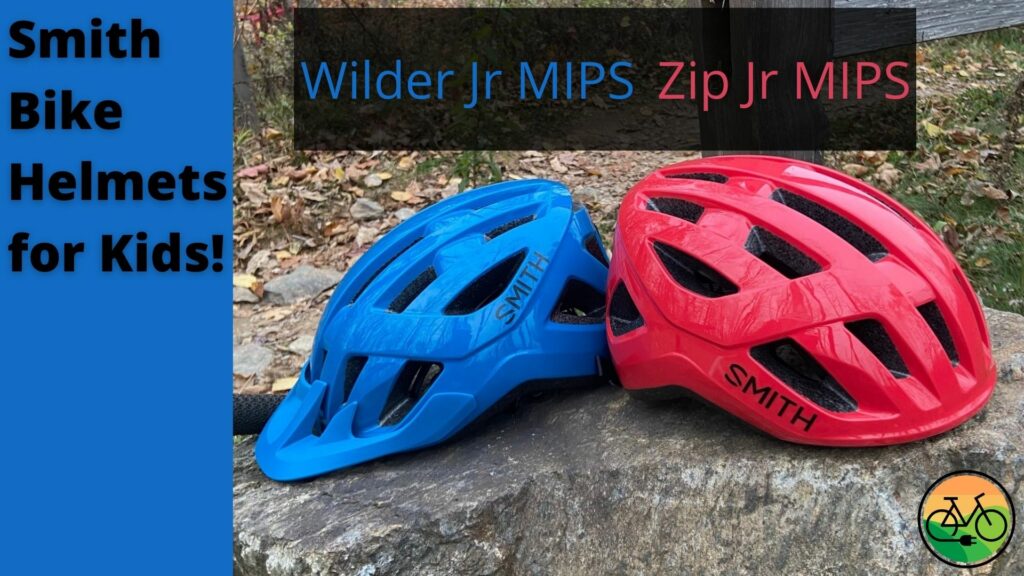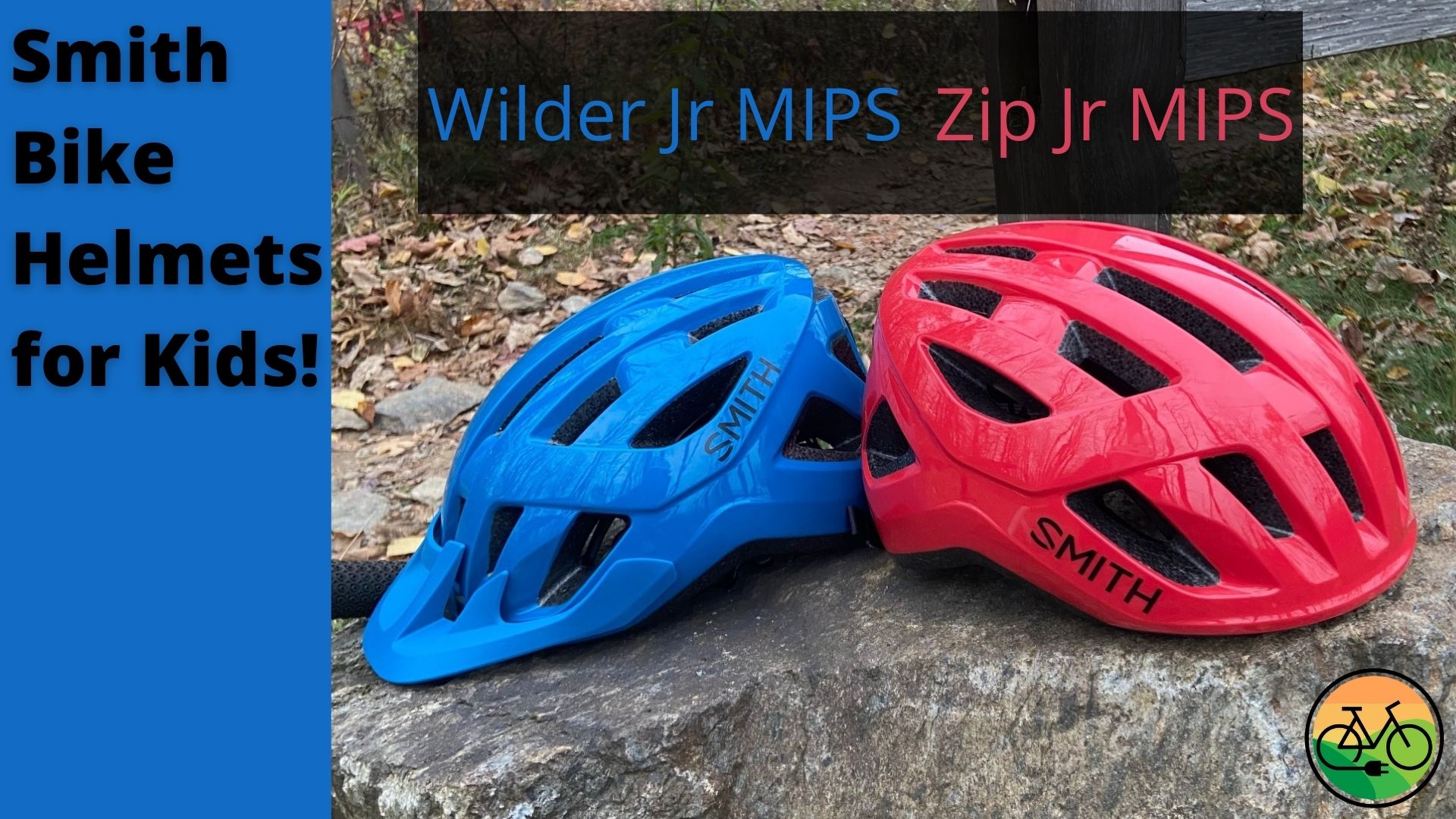 As a parent, keeping your kids both happy and safe is always a priority. I love seeing my kids enjoying their bikes. They are outside, burning energy, and having fun. My kids love exploring on their bikes and of course, this leads to tumbles. I love seeing them testing their limits but I also always worry about their safety.
Finding a comfortable, safe, and affordable kids' bike helmet is super important to me. The Smith Wilder Jr MIPS and Zip Jr MIPS are great kids helmets and help keep my kid's heads protected while they continue their adventures. Both helmets are affordable coming in at $75 each and can be found on Amazon (Wilder Jr MPS and Zip Jr MIPS) as well as directly from Smith (Wilder Jr MIPS and Zip Jr MIPS)
Smith Optics Wilder Jr and Zip Jr helmets
Smith Optics is best known for their ski and snowboard googles which they started making in the 1990's. In 2006 they entered the snow helmet market and around 2013 they began making bike helmets. Smith helmet's are well designed and balance style and protection. When Smith released two new kids helmets with MIPS , I knew I had to get my kids wearing them.
Smith released the Wilder Jr Mips and Zip Jr Mips in 2021. They took the safety and design characteristics from some of their adult helmets, and shrunk them down into smaller packages. Whether you are riding an electric bike or a balance bike, the whole family can rock Smith MIPS helmets.
MIPS
Both of Smith's youth bike helmets are MIPS which stands for Multi-directional Impact Protection System. A MIPS helmet has a low-friction layer between the helmet and head which operates like a slip plane, and allows for 10 to 15 mm of relative movement to counteract rotational forces on impact. Unfortunately, there is no real-world data to support MIPS but Virginia Tech has done lab research and rates a variety of adult helmets on safety. Even though they don't rate kids' helmets, MIPS helmets do consistently rate above non-MIPS helmets.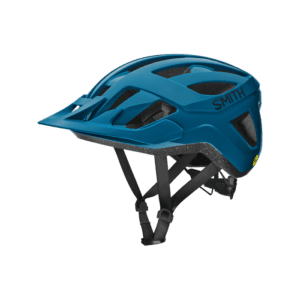 Wilder JR MIPS
The Smith Wilder Jr MIPS is a kids bike helmet with mountain bike styling. It takes quite a few of its designs cues from the Smith Convoy MIPS, including the integrated visor and sunglasses storage. One of the other integrated features is the 21 fixed vents, which should help keep sweaty heads at bay.
The Wilder Jr MIPS is currently available only in one size, youth small. However, Smith uses their VaporFit™ system to give a generous fit range of 48-53cm or approximately 19 inches -20.5 inches. (VaporFit™  is a turn dial tightening system, that gives 270 degrees of fit adjustment with 5cm of fit range). The adjustment system is easy to use and it was easy to get a comfortable fit for our kids. I have a 2-year-old and a 4-year-old. these helmets fit well and they have room to grow.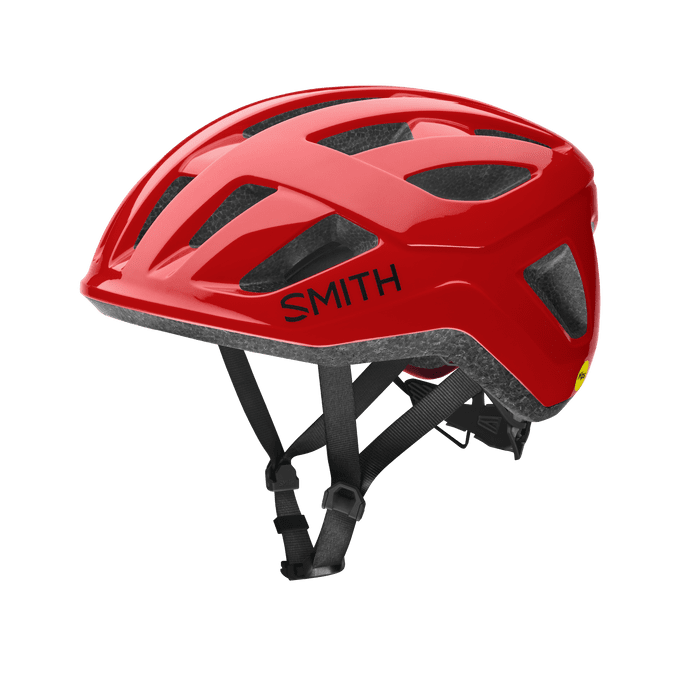 Zip JR MIPS
The Smith Zip Jr MIPS shares all of the great functional features of the Wilder Jr, but with slightly different styling and different color options. It has the same VaporFit™ system for a great fit and the same ventilation system. The Zip Jr MIPS is slightly lighter than the Wilder. Both these helmets cost the same, have the same sizing options, and have a comfortable fit. I let my kids pick because what kid doesn't like options? We ended up with one Wilder Jr and one Zip Jr and I'm happy with both helmets.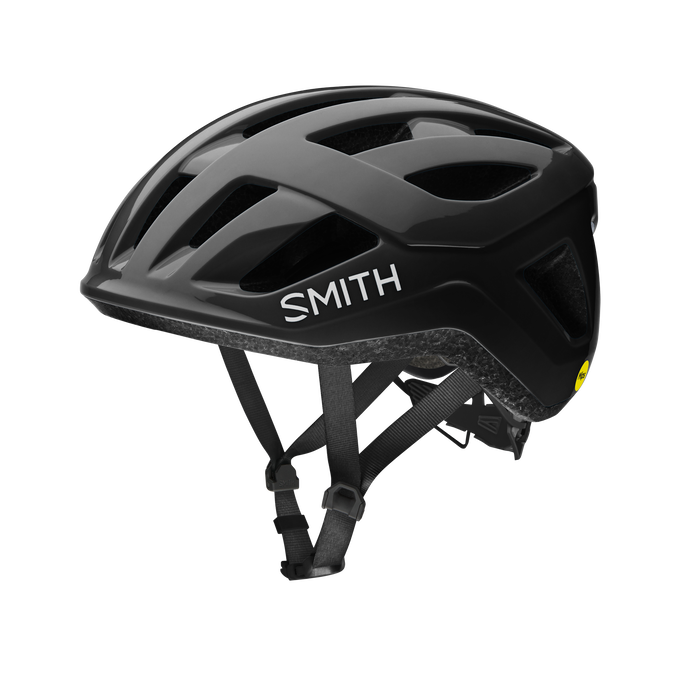 Downsides
While my kids liked picking their bike helmet colors, there are no other stylistic options. Some other kids' helmets (like the Nutcase Little Nutty kids helmets) have design options with hearts or pirate ships or other fun things. For the kids, these can be enticing. The buckling system for the chinstrap is a basic buckle. We haven't had any issues but I have seen other helmets that feature a no-pinch magnetic buckles (like the Nutcase or the Thousand Jr. helmets). These can be a nice upgrade from the traditional buckle.
Conclusion
The Wilder Jr MIPS (available at Amazon or from Smith) and Zip Jr MIPS (available at Amazon or Smith) are great options for a kid's bike helmet. My kids have had no complaints and happily wear them. I love that they are MIPS – I want all the protection I can get out of a helmet. Coming in at just $75, makes them hard to pass up.
Additional Considerations
If you are looking for an easy way to stay in touch with others in your group while you ride, check out our article on the Sena Pi. It's a small device that can essentially add an intercom between bike helmets making communication a breeze. If your little adventure lover likes to get get ahead on the trails, it can be a great way to keep communicating with them.
If you are looking for an adult helmet, check out our review of the best bike helmets here.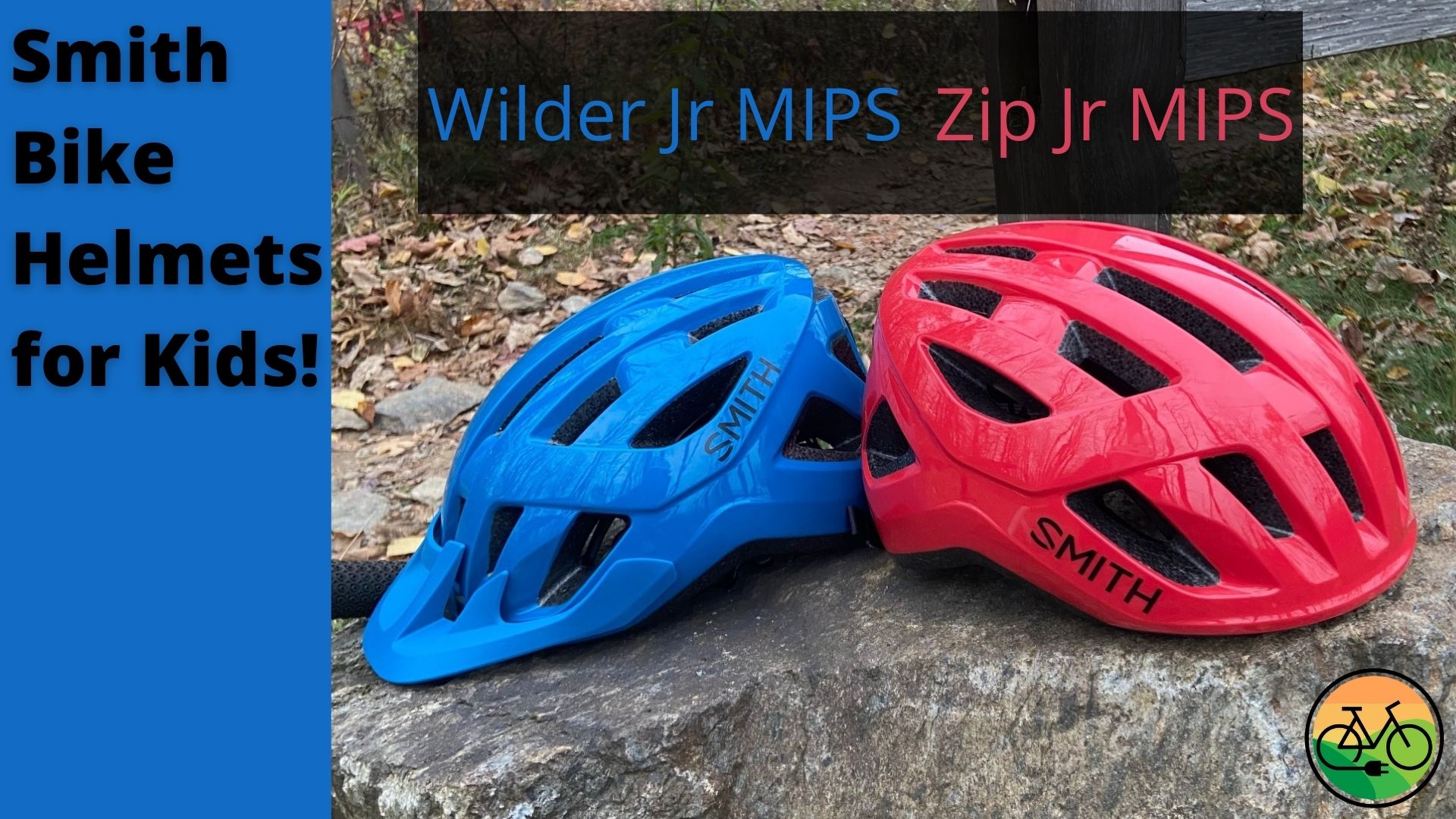 Smith Wilder Jr. and Zip Jr. Review
Pros
MIPS Protection
Comfortable
Affordable
Great color options
Turn dial adjustment fits wide range of heads
Cons
Standard buckle
Less "fun" than some other kids' helmets