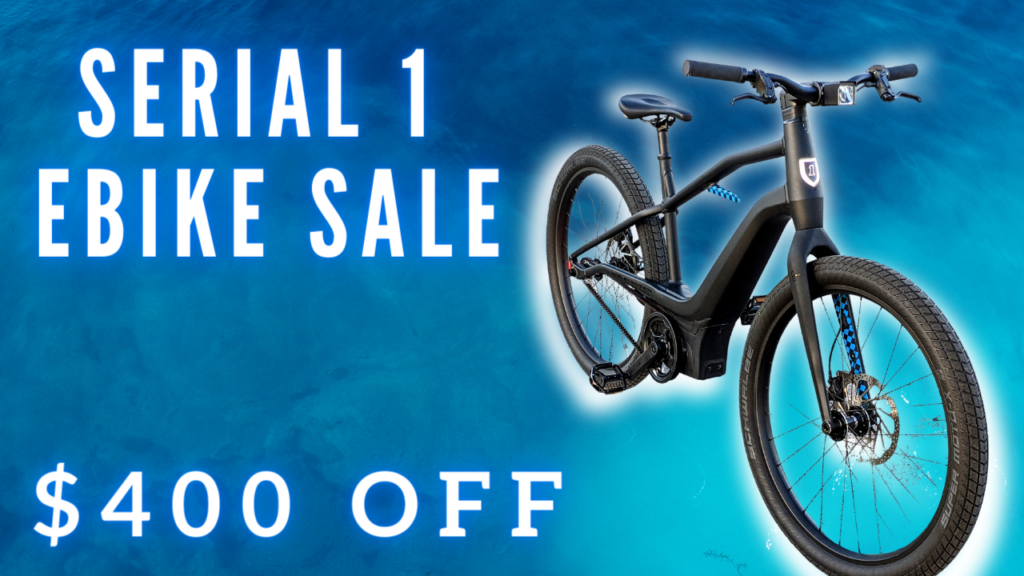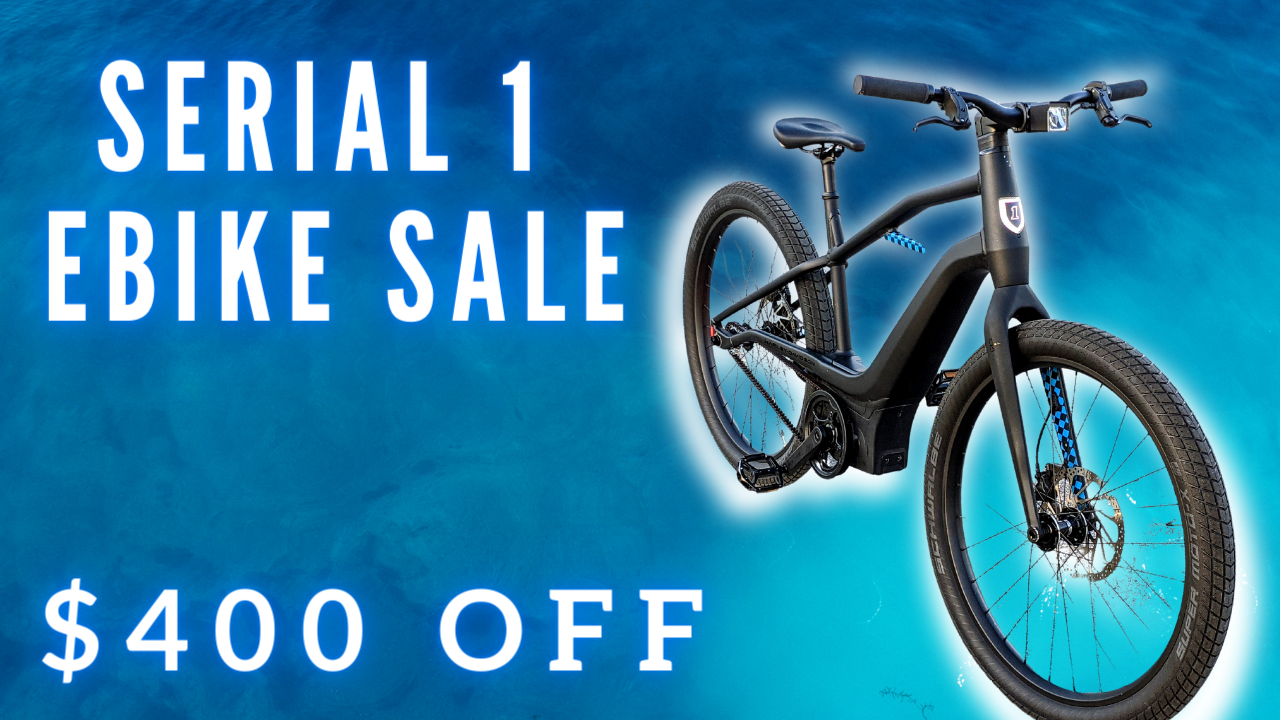 Serial 1 by Harley Davidson has only recently started shipping out their electric bikes to those that had ordered earlier this year. Now the company is discounting three of their models by an impressive $400. Here is the breakdown of the Serial 1 Memorial Day sale:

My Take on the Serial 1 Sale
Absent from sale pricing is the highest-end model, the RUSH/CTY Speed which comes in at $4,999. According to the Serial 1 website, this model is still coming in summer 2021 so it's likely they have more stock of the other models. The Serial 1 electric bikes fall into the premium ebike category but in our testing, they deliver on being a high-quality ebike with no compromises. From the quality German-engineered Brose mid-drive motor to the belt drive and the automatic transmission (on models except the MOSH/CTY) you can expect to be riding one of the nicest ebike packages on the market today. And at these prices, these bikes are even more enticing.
Want to learn more about Serial 1 electric bikes and their Memorial Day sale? Head on over to Serial 1 website. You can also check out our in-depth video and written Serial 1 electric bike review. Ebike Escape also runs the Serial 1 Owners Forum, a resource for those who own Serial 1 electric bikes or are looking at purchasing.