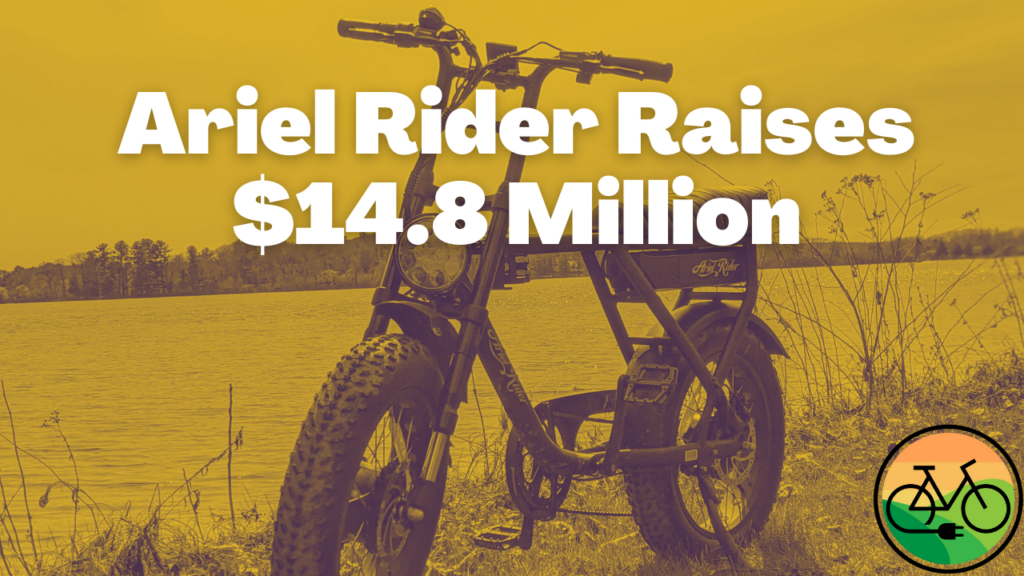 We've seen a lot of investment activity recently with many of the top ebike brands that we recommend. Ariel Rider is the most recent and we couldn't be more excited for them and about what this means for the future. The company is best known for their best-in-class moped-style ebikes that are reasonably priced given the specs. We've reviewed the X-Class 48V, D-Class (dual motor), and the affordable (but powerful) Ariel Rider Rideal. Suffice to say we were impressed across the board and the recent attention from investors is well deserved.
Ariel Rider plans to use the $14.8 million to growth the business – namely inventory, improving customer service and product development. According to the press release, this funding round values Ariel Rider at $74 million. They also plan to hire more employees out of their Seattle HQ. New Ariel Rider models will also be coming out which isn't surprising for an ebike company. But Ariel Rider has a tendency to surprise us and then deliver a great product with their new ebike models. This was certainly the case when the Grizzly was announced about a year ago.
For 2022, Ariel Rider is forecasting 75,000 ebikes and for 2023 they are targeting 150,000. It is unclear whether these are cumulative or yearly unit sold targets. For context, Lectric shared on Instagram in December 2021 that they have sold over 100,000 ebikes and Rad Power Bikes shared in Fall 2021 that there are now 350,000 riders across 30 countries.
We're happy for Arda, Berk and the rest of the Ariel Rider team and wish them continued success. You can bet we'll be keeping a close eye on new developments and reviewing their bikes. Check out the current Ariel Rider lineup.